Recently I was asked by Eddy of Salt Lake, Utah: What is the best offline conference for entrepreneurs to attend?
Below are answers from the Young Entrepreneur Council (Y.E.C.), an invite-only nonprofit organization comprised of the country's most promising young entrepreneurs. The Y.E.C promotes entrepreneurship as a solution to youth unemployment and underemployment and provides its members with access to tools, mentorship and resources that support each stage of a business's development and growth.
1. Depends on the goal/entrepreneur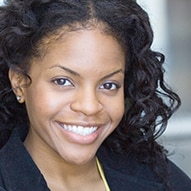 There are so many great conferences to choose from these days. The right conference for you depends on your goals and your business. As a woman entrepreneur, I like events by people like Angela Jia Kim. I advise researching conferences by sector to get the most bang for your buck. Tech, social media, women, minorities and other groups all have unique conferences.
— Lisa Nicole Bell, Inspired Life Media Group
2. TechCrunch Disrupt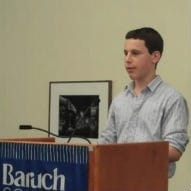 I've been to quite a few conferences and events and so far the most beneficial was TechCrunch Disrupt. There were incredible entrepreneurs speaking and attending so I had the chance to network with a vast amount of people. I was able to learn and even enjoy!
3. The Summit Series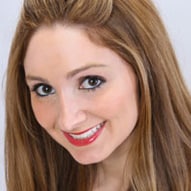 So many of our members have been part of The Summit Series, and from what I've heard that definitely seems like the best offline conference at sea for entrepreneurs to attend! After all, a few days at sea with rockstar entrepreneurs and Richard Branson, what could be better then that? Definitely on my to do list next year.
4. CEO Space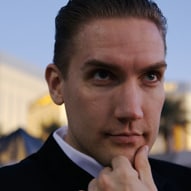 If you are a CEO of a company, this is a must attend event. It is highest level training for raising capital and hyper-networking out there today. The forum is designed in a way that has the community of CEOs working for you for the week, helping you find everything that you need in your business. Everyone helps everyone, so therefore you find what you need. You get lifetime membership.
— Louis Lautman, Young Entrepreneur Society
5. Big Omaha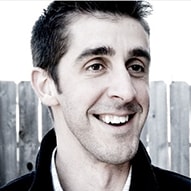 I'm biased, but this event has brought together over 500 people each year to be inspired and motivated by some of the nation's leading entrepreneurs and innovators. From the likes of Scott Harrison of charity water to Tony Hsieh and others, the event's focus is to build and connect the region's emerging entrepreneurs and startups.
— Jeff Slobotski, Silicon Prairie News
6. Small, Intimate Conferences
Attend small conferences on very specific topics you're interested in. This will ensure a much deeper dive of the content you want to learn about and keep you from getting caught up in the pseudo celebrity circle jerk. Shake hands with the up-and-comers, the specialists and the outsiders. You can learn a lot from them.
— Ryan Stephens, Ryan Stephens Marketing
7. South by Southwest Interactive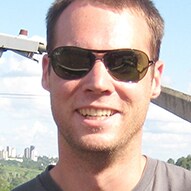 While it's incredibly crowded, it is also packed with entrepreneurs and people looking to do big things. Whether you get a badge or not, just being in Austin during this event will give you the opportunity to meet any number of likeminded entrepreneurs and potential business partners.
— Sean Ogle, Location 180, LLC
8. Pivot Conference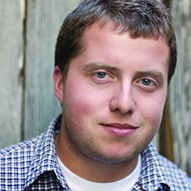 I've been to several conferences and the most beneficial from a business standpoint has been Pivot in New York City. Other conferences, such as SXSW, are great for getting drinks with your online buddies, but from a pure learning standpoint, I want to be around people who are more experienced, more tenured and more knowledgeable than myself.
— Matt Cheuvront, Proof Branding
9. Lanyrd Conference Finder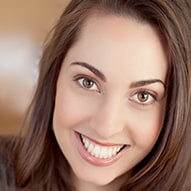 I love using Lanyrd which is a social conference directory. You can use this free service to find conferences in your area and in your topic. You just put in where you live and the professional areas you are interested in and it sends you digests of conferences in your area.
— Vanessa Van Petten, Science of People
10. Launch Conference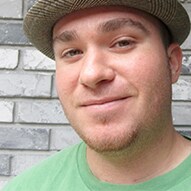 I love watching other young entrepreneurs launch their innovative and promising new startups in a public setting. Run by the one and only Jason Calacanis, Launch will undoubtedly become one of the mandatory startup conferences in the country.
11. FailCon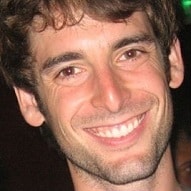 FailCon is a San Francisco conference about failure. Well, it's about learning from failure. Speakers include countless founders and investors who share their own major mistakes and lessons learned. My big takeaways? First, re-frame "failure" as an incredible opportunity to learn. Second, push your boundaries and fail fast, so you can correct course and improve your product.
— Aaron Schwartz, Modify Watches
12. Seek high quality knowledge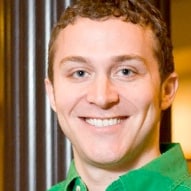 If you want to grow your business you might want to attend a summit of successful entrepreneurs, like Michael Gerber as an example. If you want to learn and meet interesting people, TED and TEDx are national, local and regional conferences that attract business and thought leaders from a variety of fields. I am personally fond of Inc. Magazine Conferences as well.
— Nick Friedman, College Hunks Hauling Junk
13. TiEcon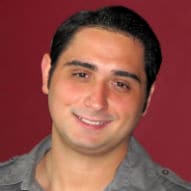 TiEcon hosts the world's largest conference for entrepreneurs. This conference draws in big name key note speakers and provides an excellent opportunity for networking. Additionally, the conference and related innovation expo attracts countless investors, making it the perfect conference to locate funding for your business or idea.
— Anthony Saladino, Kitchen Cabinet Kings
14. Internet marketing conferences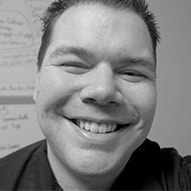 I attend marketing conferences about every other month. My top picks are Underground and Affiliate Summit. If you're looking for a more broad reaching group (not just IMers) check out CEOspace.
15. Global Entrepreneurship Week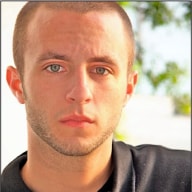 Global Entrepreneurship Week is a worldwide celebration of entrepreneurship in which participating cities, schools and organizations all hold various events, panels and workshops all week long. There are events in almost every major city and you will be sure to connect with your local entrepreneurship community.
16. Go local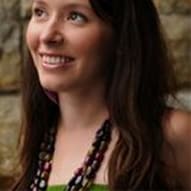 For me, the best offline events that I have attended were right here in my own backyard. Well, not my backyard, but within the city I live in. I think it is so important to learn about the other businesses that exist in your community so that you can shop locally and support each other in your endeavours. They are also less expensive to travel to and don't require any business downtime!