There is little worse than being friendless, a fact that I can attest. Upon graduating from a Midwest university, I boarded a plane to San Francisco and settled into a job where all of my co-workers were 40-something suburban dwellers. Unsure of how to meet new people and tired of eating alone, I logged onto Craigslist and proceeded to blind date for friends.
Just like real dating, it was rocky at times, but after a few months of misses, I patched together enough friends to form a group. Happy hours and weekend trips ensued. 
Today friend seekers have it much easier, thanks to a slew of startups entering the "friend-finding" space (also known as "social discovery," "friend discovery" or "social serendipity"). These new companies make it simple to connect with like-minded individuals by using online profiles and offline organized meetings.
Table for One
The emergence of this space can partly be attributed to the increasing number of singles living alone, looking for things to do. According to research conducted by Eric Klineberg, author of Going Solo: The Extraordinary Rise and Surprising Appeal of Living Alone, more than 31 million people live alone today—happily and by choice—double the number in 1950.
This rise, argues Klineberg, is giving way for increased discretionary spending (singles spend nearly $8,000 more per year than married individuals) and a migration to urban centers. Those who choose to live alone account for more than 40 percent of the population of Denver, San Francisco and Cleveland, 38 percent of the population of New York City and a whopping 48 percent of the population of Washington, D.C. And, not surprisingly, it is in major metro areas where friend-finding websites are making the biggest splash.
Meet the Players

Meetup
was one of the first entrants to this space in 2002 when New Yorker Scott Heiferman craved a place to connect with neighbors in the aftermath of September 11
th
. What he built was an online platform that facilitates face-to-face meetings between individuals with similar interests. Want to talk politics, start a travel club or join a softball league? You can find those and about 105,000 other groups on Meetup.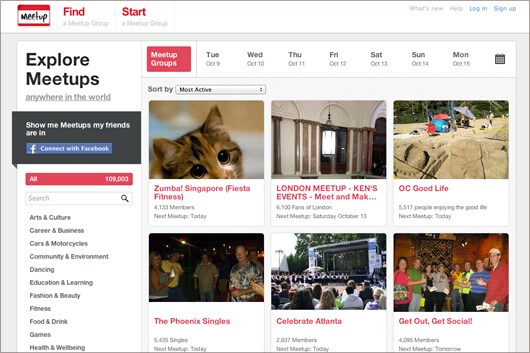 Clearly there's a growing desire to meet like-minded individuals in person. "Meetup is seeing about a million group-joins per month, which is double what it was last year," says Tegan Georges, spokesperson for Meetup. 
Though Meetup is currently the largest player in the space, there are a handful of recently formed startups—
Grubwithus
,
JetZet
 and
Grouper
—who also want in on the friend-finding action. Some cater to niche groups, while others take the more-is-merrier approach.
Grubwithus, a Venice, Calif–based venture started by Eddy Lu and Daishin Sugano, is a site that encourages individuals to join group restaurant dinners. Guests are seated 6-10 at a table and served a family-style meal. The site launched in 2010 and is going strong; they have 18 employees and recently netted a $6 million Series A.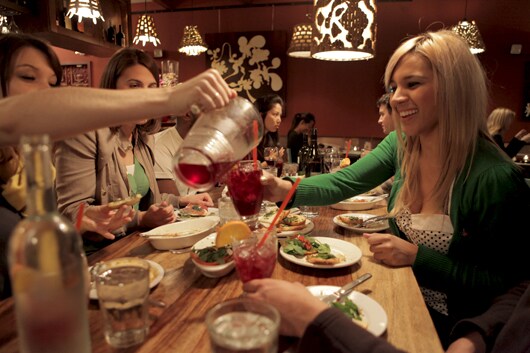 At SXSW in January, San Francisco–based entrepreneur Paul Davidson launched the highly-anticipated friend-finding app
Highlight
. Unlike Meetup and Grubwithus, the app GPS-locates other Highlight users within 100 feet and provides them access to information on each other, some of it potentially friendship-forming. Users are able to message each other before meeting, thereby creating a comfortable atmosphere for the in-person approach. 
Famous technology blogger
Robert Scoble
became obsessed with Highlight immediately after its launch and now boasts more than 2,800 connections. "I've met friends and executives to major corporations on it," says Scoble. "In the old world, it was difficult to meet people; the mobile phone revolution is driving this trend."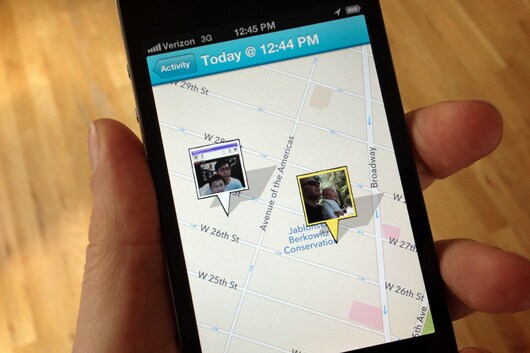 JetZet, formerly Bumped.in, is a startup still in private beta (slated to launch early next year) that takes a more niche approach. It is focused on frequent business travelers who wants to meet new people and friends-of-friends on the road. New York–based co-founders Kiran Patel and Nick Farina are hoping to make a splash in the friend-finding space by offering an app that allows users to share travel itineraries and find others with similar plans, interests and common connections.
New York-based Grouper is a one-year-old site that pairs two people based on common interests and then encourages each to bring two friends to a bar or restaurant, thereby creating a six-person party. Like the other new players in this space, Grouper is experiencing a fair amount of traction. 
"We are growing nicely," says Michael Waxman, CEO of Grouper. "More than 93 percent of users say they would go on another Grouper." 
Timing Is Everything
So what is driving this new phase of startups? The boon of singles living alone, the ubiquity of mobile devices, and the success and adoption of online dating all contribute to this emerging trend.
Another factor, suggests Meetup's Georges, is that as technology causes us to become increasingly isolated and disengaged from the real world, we no longer want to sit behind a screen and watch the lives of our Facebook friends from a distance. We want to step out and experience life in the physical world. 
"We are human beings, we have to have some sort of physical contact," says Grubwithus' Lu. "We all shifted to friendships online so quickly that we aren't hanging out anymore." 
The Future of Online Friend Finding
The space has a few years until it hits mainstream, Lu says, largely because of a degree of adoption hesitancy. Just like online dating was deemed taboo a decade ago, today online friend-finding makes some people feel uncomfortable. 
"As time goes on it will become more acceptable," Lu says. "It will be a cultural shift."
When it comes to business opportunities, JetZet's Farina agrees that it's a wait-and-see game. "I see this as a space that has a lot of room for small niche players," he says. "The space will be fragmented for the next two or three years, but then one player will master the friend discovery niche and will dominate." 
Could that player be Facebook? Farina is not sure, but he isn't counting out the social networking behemoth either, especially with its recent acquisition of
Glancee
, an app with a similar functionality to Highlight. 
"You can tell that Facebook is watching this space very closely," he says. 
In major cities, the move to finding friends online, first, is well underway. Strangers one day are friends the next, and good friends at that. Case and point: I was recently asked to stand up in the wedding of a friend I found on Craigslist nearly 10 years ago. Cultural shift indeed.
Read more OPEN feature stories.