Nearly every woman who wears a button-down shirt feels a mix of classy and self-conscious—the latter thanks to the almost unavoidable gap between the shirt's buttons, which sometimes reveals skin or undergarments. (The 8-inches-below-eye-level glances from passers-by and colleagues only make matters worse.)
Rochelle Behrens knows this feeling well. Back in 2008, she was working as a lobbyist in Washington, DC, and wore a button-down shirt every day. "I thought they looked powerful and professional," she says, "but soon my colleagues started commenting on how my shirts would gape open."
To close the between-button gap, Behrens jerry-rigged a safety pin into the backside of the fabric. "But then I would show up to work with this damp and wrinkled spot in the middle of my chest," she remembers. "Soon I became obsessed with the idea of ill-fitting button-down shirts and wanted to do something about it."
Behrens, who doesn't have a background in fashion, came up with an idea that would forever close the cringe-worthy gap all women hate. She drew up a few sketches, used Google to find a pattern maker in New York City and designed a successful prototype. From there, she contacted a manufacturing facility and ordered 100 shirts. In mid-2008, while still holding her job at the lobbying firm, she threw a trunk show in her apartment and caught the attention of the local NPR station. NPR did a piece on her designs, and the Today show picked her product for a segment. Then in January 2011, Behren's shirt got its biggest stamp of approval to date when Oprah featured it on her show.
Things happened pretty quickly for Behrens after that. Within the span of a few months, she had quit her political job, named her company The Shirt by Rochelle Behrens and was fielding thousands of orders per week.
Today, more than three years later, Behrens' business is booming. The Shirt is sold in Bloomingdales and 60 other independent shops, she has a team of 12 out of a New York City design studio and she just launched a new line of shirts. "My intent is to make the most perfect shirt on the market," she says.
OPEN Forum found out from Behrens why it's OK to launch an imperfect product, how she attracted Oprah's attention and why entrepreneurs should be careful when starting an online fashion business.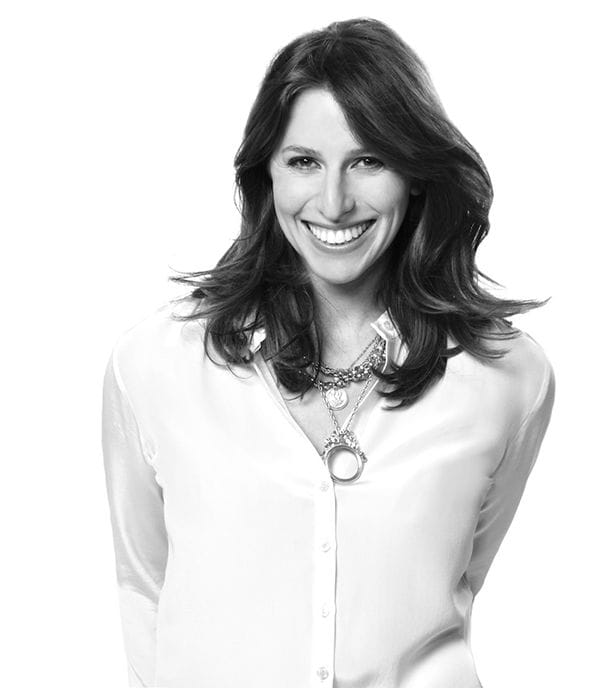 Your story is a straight-up business fairytale. Let's go back to your trunk show in 2008. How did you get the attention of NPR? Was your company already incorporated?
Haha, no. I didn't have a company. I only had an idea and a few shirts to sell. And I was doing this on the side. It was so early, but I wanted to see how the market would react. I've learned that a product is never going to be absolutely perfect, so you may as well test it out and see how it goes. A lot of products never go to market because they are always in the prototype phase.
I had this trunk show and—I have no idea how—it attracted the attention of NPR and they did a story on me. It was around the time that Hillary Clinton appeared on the Senate floor wearing a low-cut blouse and it caused a stir. I think my story line read something like, "Lobbyist-turned-designer livens up office looks." It was good timing.
 
What about the Today show?
I heard from them a little while later. By that point, I was selling a good amount of shirts on the side. When they contacted me, I was advised by friends in the business that I should patent my [gap-closing] technology, so I started doing that. I now have two patents. It wasn't until December 2009 that I appeared on the Today show.
Right before I went on, I approached my boss about it. My firm knew I did this on the side, but didn't know how big it was getting. I couldn't go on national TV without being honest, so I started transitioning out of my role and eventually left in March 2010.
 
Did you have outside funding?
No, I've never taken outside funding. I've done everything on my own. I received a bonus when I left my job, so I lived on that for a while. And the product was selling itself early on.
Without any retail experience, how did you establish your pricing model? Was that difficult?
Oh yeah, pricing has always been a huge consideration for me. On one hand, every woman should have a shirt that fits. But on the other hand, if a shirt has something special about it, people will be willing to pay more for it. On top of that, the market I go after is the modern, urban, professional woman who is brand conscious and willing to spend more on clothes. Plus, fabric is really expensive.
I wanted to make an aspirational, luxurious product, so I looked at my competitors to find out how they were priced. On the high end, shirts went for $180 to $225. Mid-tier shirts went for around $59 to $80. I wanted to fall somewhere within those categories. [Note: Behrens prices her product around $130 to $180.]
Let's talk about Oprah. How on earth did you get on her show, and how did that experience change your business?
It completely changed my business. My website crashed immediately. Orders streamed in like crazy. It put us on the map. I got on the show because I threw an engagement party for a friend and one of the attendees was someone who used to date a producer at Oprah. I had been telling everyone I knew that I wanted to be on her show. I firmly believe that you have to put your dreams out there for them to come true.
Anyway, the person at the party connected me to a producer in an email and I sent my product along. I heard back the next day saying they would be filming in three days and airing the show in five weeks. My shirts would be given to every audience member, so I'd have to produce 500 shirts in that amount of time and have them ready.
I didn't know if I could do it. That was a lot of shirts—so much risk for me. I kept thinking: What if there is some natural disaster and the show doesn't air and I will have just spent so much money?
But it didn't happen like that.

No, it was everything you'd think an appearance on Oprah would be. I wasn't physically on the show—my shirts were. I was at home with friends staring at the TV and eating sushi. The minute the product appeared, our phones rang off the hook. It was really exciting.
 
How did you get into Bloomingdale's?
Well, I had five weeks before Oprah aired, so I staffed up and reached out to several retailers. Bloomingdale's was one of them. I managed to get a vice president on the phone and told them the product would be on Oprah soon. They took it on and my shirts are still sold there today, along with about 60 other boutiques in the South and Southeast.
Now that it has been more than three years since the Oprah appearance, how do you keep your brand top of mind?
We came out with a new line—our Essentials Collection—this spring and it is going really well. The shirts are sold at a lower price point—$76—and come in solid colors. We are also looking for wider distribution via channels like QVC. In the fashion business, it can be really difficult to break into retailers and that is where we are focusing our strategic energy. We are also working on creating licenses for patented technology.
 
What wisdom can you impart on designers just getting into the business?
Develop a skill in forecasting which products will sell and, if possible, come in with capital.
A business like this is hugely expensive to run. The great thing about selling online, in particular, is that anyone can hang the proverbial online shingle and start a company. The hazard is that you need inventory right off the bat. In the old days, designers would get a purchase order from a store and go back and produce items. The Internet has subverted that. When you are producing for online, your items have to ship the same day as stores, so you are always taking bets as to what will sell. It is very difficult to get that right and you can be stuck with extra at the end of the season. I've gotten better at predicting what will sell, but it is a work in progress. You have to trust your gut.
Read more articles on building an empire.
Photos: The Shirt