When it comes to food, if you want to gauge what's truly driving a cultural movement, what and who are influencing our purchasing patterns and behaviors, you've got to escape from your screens, head out to the streets and broker meaningful conversations. 
As a culinary trend consultant and strategist, I devote much of my time to being in the wild—that is, traveling to different cities, exploring new neighborhoods and meeting various tastemakers, whether that be chefs, restaurateurs, bakers, brewers, retailers or food entrepreneurs who are shaping our future food experiences. They are the front line, not only influencing how we dine, but reacting in real time to ever-changing customer cravings. They are a key ingredient in predicting tomorrow's dining trends.
And so, in an effort to take you to the streets, and provide insight not only on today's culinary industry, but also how these trends might offer inspiration for your own business, I spoke with four different tastemakers about what's happening right now in the culinary landscape and what they think you'll see on your plates in the future: the Lee brothers, Matt and Ted, southern food experts, TV personalities and cookbook authors; Maggie Trujillo, Seattle-based chef and restaurateur; and Robert Wiedmaier, Michelin-starred chef and owner of 11 restaurants in Washington D.C, Virginia, Maryland and Atlantic City.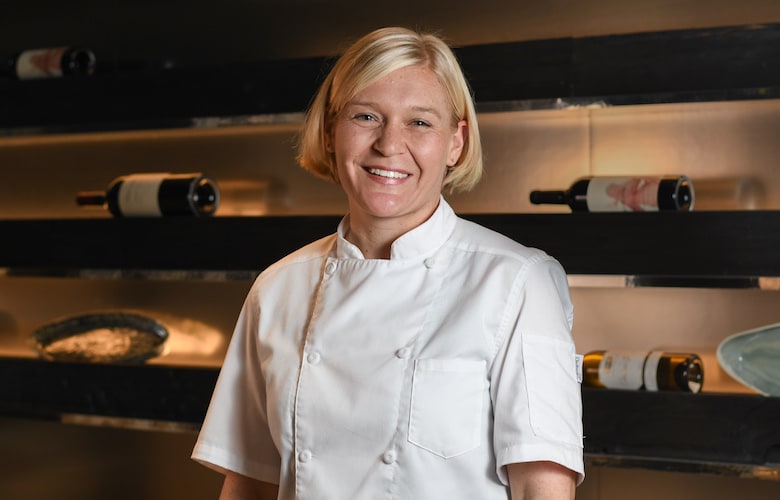 Chef Maggie Trujillo
 A Sustainable Future
"Carnivorism has run amok," says Ted Lee. When asked about what current food trend he'd be happiest to see disappear, he muses he'd rather see the "slab of foie gras on a tomahawk steak with a side of marrow butter" be replaced with a more balanced approach. His wishes are aligned with today's plant-based movement, whereby customers are becoming more mindful of their meat intake, not only for health reasons, but for sustainable ones as well. With customers now more aware of the carbon footprint and environmental impact of their dining decisions, more restaurants are embracing vegan and alternative meat options on their menus. "Vegetables are gaining ground and are now being served as a main course, not just as a side dish," says Wiedmaier. "There is more public insight into animal farming and it's not always a pretty picture."
With plants moving toward the center of the plate, chefs have taken advantage of the opportunity to become more creative and innovate on how and which types of vegetables can be used. "I'm loving the movement towards 'ugly' imperfect produce," says Trujillo. In her restaurant, Aerlume, "I enjoy seeing customers embrace the beauty and deliciousness of local farm grown produce that hasn't been waxed and manicured." 
Repurposing byproducts that might have gone to waste is another trend both chefs and customers are welcoming, an opportunity to create a more sustainable culinary ecosystem. Ted Lee agrees and believes customers will become more educated on energy-neutral food in the future. "Being more aware not just of wasting food, but the energy inputs that are required to make the ingredients we eat," he says.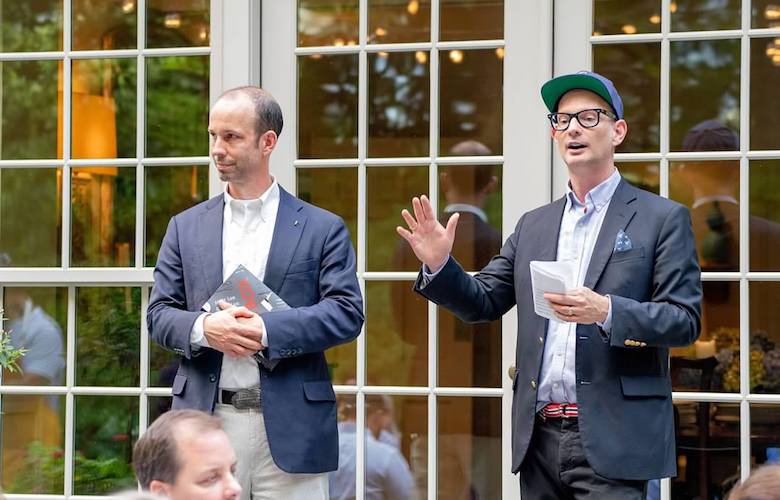 The Lee Brothers, Matt and Ted, at the 2019 Atlanta Food & Wine Festival event for Business customers
An Educational Experience
With a hunger for transparency and a greater interest in knowing more about the producers and production practices behind food, Matt Lee seems confident that this may also extend into tomorrow's customer curiosity in food heritage and education. When asked about his thoughts on the industry's biggest food trends next year, he shares: "Native American foods, the lost intelligence about how to consume native plants and animals is vast and tragic—long overdue for a reckoning." Today, food is not just sustenance, entertainment and experience, but also connection. Connection to communities, people and ideas. And exploring different cuisines as a means to enlighten is an exciting and positive trend to strive for. For Matt Lee, a future interest in Native American cuisine could be a gateway to gaining "a better understanding of this land's native heritage in food."
Educating customers and connecting them to local producers is also passion for Trujillo. "We educate ourselves and our staff on where everything is sourced. We highlight our local partners on our menus," she says. Showcasing local vendors provides a unique opportunity for restaurants to serve as a resource and bridge to local communities, offering diners the chance to create meaningful connections with purveyors, farmers and food entrepreneurs. "We get excited by who we partner with and share the information with our guests," she says. Calling out local partners also creates a cue for freshness and an awareness of seasonality. For Wiedmaier, seasonality is a pillar to building his menus: "It's all based around product availability."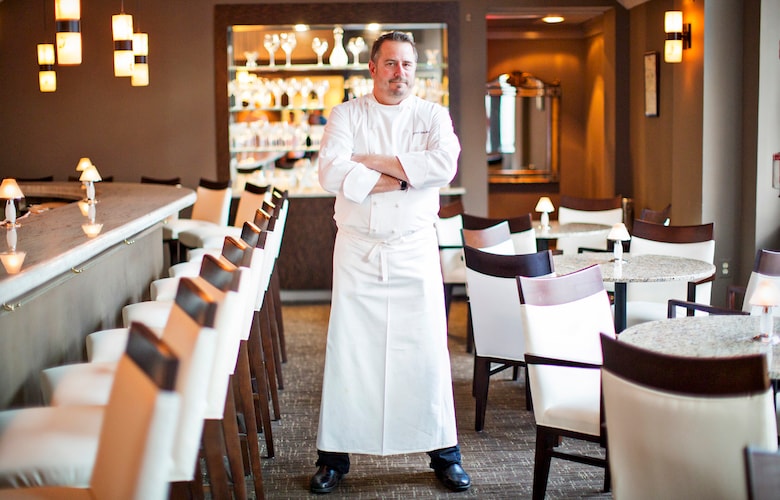 Chef Robert Wiedmaier
Beyond the Kitchen
Seasonality as a driver is not the only thing these four culinary tastemakers have in common. When asked where they draw daily inspiration for their craft, each acknowledges looking beyond the kitchen. "The outdoors," says Wiedmaier. "I love to fish and hunt. It inspires what I cook and offer at the restaurants." "In nature," agrees Trujillo. "Open water swimming and hiking." Going further, both Lee brothers turn to "early music, contemporary art and vintage car design," proving that sometimes the best culinary muses come from other creative outlets.
Trend forecasting is not a perfect science. Sure, data plays a large role in predicting customer drivers and behaviors. But when thinking about the future, it's important to also look to the undercurrents, to talk to people and pay attention to the cues just starting to bubble under the surface. The answer to tomorrow's trends, more often than not, is found when you venture into the wild, out on the streets.
Images: Black Flower Agency