Aron Susman has always been what you might call soft-spoken—he's quiet and enjoys spending time alone, maintaining just a handful of meaningful relationships.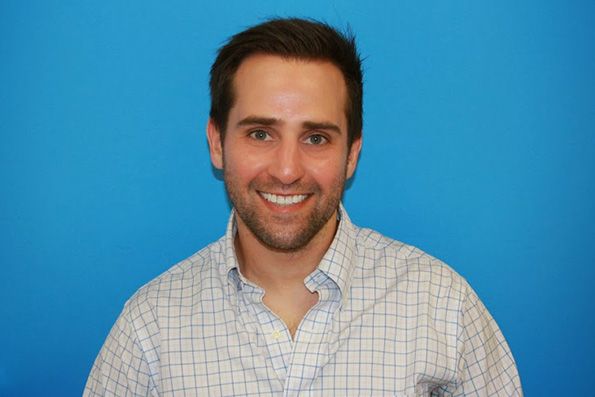 When it came time to choose a major after he'd enrolled at the University of Texas at Austin, Susman, who was interested in business, struggled with the idea of having to sell things to strangers or mingle and network at parties. So he followed in the footsteps of his father and brother and became a CPA.
After working for a few years in the accounting field, however, Susman was inspired to do something more entrepreneurial. So he moved to California and joined a health-care startup, where he was challenged to wear more than just his finance hat. That experience proved useful when Susman and two friends he'd known since he was 14 decided to pursue their long-held dream of starting a company together that would fill a void in the world of commercial real estate.
The company Susman and his partners started, TheSquareFoot, is a commercial real estate technology firm that provides online real 
estate search and concierge services—think Zillow for office space. While the prospects for the company are bright (they've since moved to New York City from Houston), becoming an entrepreneur created new challenges for Susman, particularly when it came to getting out and making the kinds of connections his new company needed to grow.
"I do not love 
networking," Susman says. "The 
idea of having to approach total strangers and make conversation isn't 
something I enjoy even thinking about. But as a co-founder, it's a necessary evil."
The challenge for Susman is that he's an introvert, a somewhat misunderstood and perhaps under-appreciated slice of the population.
Rethinking the Challenge
The value of networking is clear: By building our social networks, both personally and professionally, we can open new doors and opportunities in most aspects of our lives. But the ways in which we go about building those networks differs for everyone and are significantly influenced by our inherent personalities.
This distinction is especially prevalent between extroverts and introverts, terms popularized by psychologist Carl Jung to distinguish between those of us who are more outgoing, talkative and energetic as opposed to the more reserved and solitary among us. If you've ever taken a Myers-Briggs Type Indicator personality test, you're probably familiar with the terms.
Probably the biggest misconception people have about introverts is that they assume being an introvert means someone is shy. In actuality, the term is more indicative of where a person 
derives his or her energy from, says psychologist Frank Bevacqua, Ph.D. "When an extrovert is stressed and 
needs to unwind and recharge, she seeks out others," he says. "An introvert takes time alone to think and reflect."
For extroverts, networking can be a very natural extension of their personalities: It's almost second nature to go up to strangers and start chatting them up. For introverts, however, the idea of socializing in a crowd and striking up small talk about the weather can be akin to being burned at the stake.
It really comes down to how much external stimulation you need to thrive, says Susan Cain, whose TED Talk and hugely popular book, Quiet: The Power of Introverts in a World That Can't Stop Talking, have given new prominence to the role introverts play in the business world. As she writes in her book, "Introverts may have strong social skills and enjoy parties and business meetings, but after a while wish they were home in their pajamas."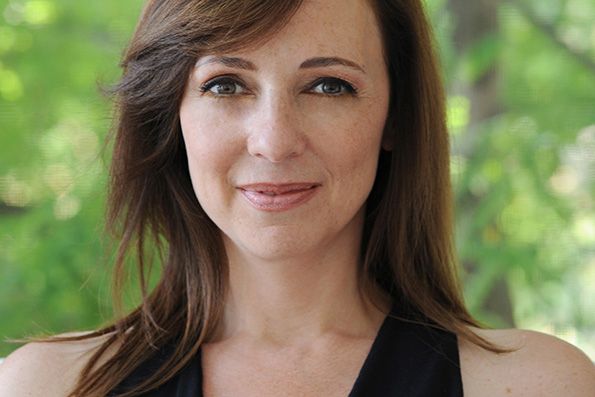 After working for years as a corporate lawyer, Cain recently transitioned into the role of entrepreneur by launching the Quiet Revolution, an organization that will help everyone from companies to schools learn to better embrace the introverts among their ranks. "I'm in an ironic position," says Cain, an introvert herself, "because in starting a company, my job is less solitary." She says her new company is something of a guinea pig in the world as she attempts to create a culture and environment that equally supports introverts and extroverts.
The good news for introverts, Cain says, is that there are ways you can become a successful networker without having to ignore your introvert personality. The following networking tips are from introverts on the front lines who've learned to make networking work for them.
Be Selective
When Jill Walser left her position as a corporate recruiter and decided to offer networking coaching as a key component of her own business, I Got the Job!, she realized that while she'd done well networking for the corporation she worked for, she'd avoided networking for herself. "Even though I was an introvert," she says, "I knew I had to bite the bullet and fix the situation."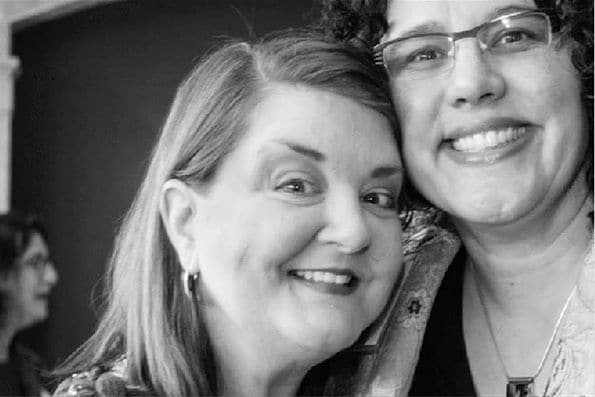 The rub was that every time she was about to head out to a networking event, she thought of a reason not to go: She was too busy or too tired, or it was too cold out. But the truth was, she admits, "I just really didn't feel like talking to a room full of strangers."
To help her overcome that hurdle, Walser jotted down a list of questions to help her assess which events or networking meet-ups would be the most attractive to her. For her to attend an event, she figured it would need to meet the following criteria:
Relevance to what she did
A face-to-face component with people who seemed happy to see her
A decent percentage of spark plugs—people who were very excited to be there and to be doing what they did for a living who wanted to share their success
Easy to get to and offered at convenient times (for instance, no rush-hour traffic involved)
As an extra incentive to help her commit, Seattle-based Walser paid in advance for any event that met her criteria. "I don't like to waste money, so I'd make myself go," she says of the pre-paid events. Walser says it took just a few months before her new attention to networking began to pay off in new connections and referrals that have helped grow her business.
Plan Ahead
Tatiana Sokolova, CEO and co-founder of Major Aide, a service that helps students who want to study abroad filter academic courses, admits that one of the more challenging tasks involved in launching her company was attending networking events. "They made me feel extremely uncomfortable," she says. "Soon after entering the conference room, I'd start feeling tired and frustrated. By the end of the event, I always found myself standing in the least-crowded part of the room and socializing with one or two old friends. This didn't help expand my professional network at all."
What Sokolova's since learned to do is act faster by spending less time on meaningless chit-chat and more time on building actual connections. To help her do that, she only attends events that reflect her interests. She then tries to define who the "influencers" or key players will be among the attendees and reaches out to them via LinkedIn or other social media outlets as a way to make a virtual introduction before the event and help her prepare to have an in-person conversation later on.
"This way, I know exactly what I want to get from each interaction," she says, "and the ability to predict an outcome makes me feel confident and enthusiastic."
When Anna Raddatz was laid off from her job at a not-for-profit lending institution based in Asheville, North Carolina, in December 2013, she dreaded the idea of having to network as a way to kick-start her new life as a freelance writer. "I was forced to confront my introversion," she notes. But rather than just show up to events or meet-ups without a plan, she went online and researched potential partners—like website designers and marketing professionals—then emailed them as a way to introduce herself. She then set up one-on-one meetings over coffee, which led to more comfortable conversations at events.
Raddatz also took the innovative step of creating her own group, Asheville Creative League, as a way to help other freelancers in her community connect with each other while also creating a one-stop shop for potential customers to reach out to them. "I've added some people to the list and later met them at an event," says Raddatz, whose group now numbers about 120 after just a few months of launching. "That starts an automatic conversation because they already kind of know who I am. It adds a layer of connection that precedes the event itself."
Employ Smart Tactics
Once you've established which events will be worth your time attending, it's time to think ahead about how you can make yourself as productive as possible while you're there.
Some introverts try to "fake" being extroverted to facilitate their networking efforts, Cain says, but that can be tiring and draining. That's why she suggests introverts only step out of character at strategic events when they "really need to," then take a break to recharge. "When I'm at [out of town] events, I give myself a quota of meeting one or two people whose company I really enjoy, then I can go back to my hotel room," Cain says. "That's a far more effective system for me than just trying to collect a whole parcel of business cards."
Drew Vanover, a pre-sales engineer for Intel who's based in Tarrytown, New York, created a similar strategy through trial and error for preparing for events. "I go in with a specific goal," says the self-admitted introvert, "like making five new contacts, meeting 50 percent of the room or holding a three- to five-minute conversation with everyone I meet. Also, remembering to breathe in a calm and regular manner keeps any anxiety at bay and keeps my mind sharp and focused." Vanover also makes sure he has some quiet time both before and after the event, perhaps by doing yoga or meditation, as a way to recharge his batteries.
Partner Up
Many introverts also find it helpful to bring someone, preferably an extrovert, along to a networking event as a way to help break the ice with strangers. "Think about it like you would strategic partnering," says Cain, whose co-founder in the Quiet Revolution is an extrovert. "When you can partner with someone who's more comfortable doing the outward facing stuff, it can make your life easier and more fun."
Draw People to You
One of the more intimidating aspects of attending a networking event for an introvert is the need to go up and introduce yourself to strangers. That's why Trevor Lohrbeer, co-founder and CEO of business data software manufacturer Lab Escape, finds ways to bring people to him. 
One of the techniques Lohrbeer adopted was to wear something unusual—something that might provoke a question. To help spark conversations, Lohrbeer wears a black fedora to every event he attends.
"People approach me because it looks distinctive," Lohrbeer says. "And their curiosity leads to conversation. I've seen others use 
this technique by wearing bright orange sneakers with a suit or 
wearing [interesting] T-shirts. A unique pin, tie or other piece of clothing 
could work, too. Or putting stickers on your laptop, travel bag or 
purse. Anything someone can use as an anchor into a conversation 
with you."
Lohrbeer has also learned to pay attention during events to the kind of physical signals he may be sending based on his body language. "I used to cross my arms a lot, and I often see other introverts 
doing the same at networking events," he says. "Remembering to keep your arms 
uncrossed in an open pose makes you approachable. I also now smile 
at almost everyone and have learned to make eye contact. That helps
 both to make me more approachable and when approaching someone else. If you smile and open up as you approach someone, they're more 
likely to greet you the same." 
Move Beyond Small Talk
One of the biggest energy drainers for introverts can be engaging in small talk. One way to get beyond talking about the weather over and over again, Cain says, is to ask a lot of questions. "I think it's something introverts do instinctually," she says. "Not only does it help deflect the attention away from ourselves, but it's a way for us to quickly find common ground with the person we're talking to."
That's something Hannah Wright, founder of fashion startup Makeoverly and an admitted introvert, swears by. "If you ask questions about the other person that genuinely interest you," Wright suggests, "you'll have a much better time because you're being true to yourself, and you'll probably learn something new and interesting about their field of work. One question often leads to another, and the more you learn about someone, the more follow-up questions you should have. Don't forget to relax and live in the moment."
Approaching conversations as someone who's looking to learn as opposed to someone who just wants something from the other person has been extremely helpful in Katie Mayberry's networking efforts as she strives to grow her digital marketing business, Spyglass Digital. "Most people are receptive and agreeable to giving advice when someone asks for it," she says. "I like to let people know that I want to learn from them and that I respect their work in some way. When I do this, people usually are grateful and, in turn, recognize qualities that I bring to the table as well. This can leave an open door for sharing about how my business can help them or someone they know."
Change Your Perspective
As an entrepreneur, wanting to find ways to grow your business can be a powerful motivator for tackling activities that are out of your comfort zone—including pushing an introvert to get out there and mingle. Case in point: Aron Susman from TheSquareFoot.
"I didn't want to let my partners down," he says about why he pushed himself to network. "I knew I had to get out and network even if I didn't enjoy it. But I found it to be extremely helpful to get myself in the right frame of mind by realizing that everyone else at an event is there for the same reasons you are. It's all about context."
Susman has worked hard enough to improve his networking skills that when the subject recently came up at a company meeting that he was, in fact, an introvert, one of his employees couldn't believe it. "Being introverted isn't necessarily apparent to friends and coworkers," Susman says. "We can be extremely social around people we're comfortable with. I think there's a misconception that introverts are always shy, but it doesn't work that way."
Just goes to show that with some preparation and lots of practice, even the most introverted among us can network with the best of them.
For more tips on how to help build and optimize your business connections, access our exclusive video series with MSNBC: Networking: Making Connections to Build a Better Business.
Read more articles on networking.
 Photos: Thinkstock, Courtesy Aron Susman, Susan Cain by Aaron Fedor, Jill Walser, Trevor Lohrbeer