Recently, I had a rare opportunity to travel with the United Nations Foundation (UNF) and its Global Entrepreneurs Council (GEC) to Uganda, where we spent time in Kampala and at the UNHCR-run Nakivale Refugee Settlement learning about both public and private entrepreneurial initiatives that solve big problems.
Problem solving comes naturally to entrepreneurs, so our group's collective wheels were turning constantly, from the very first day at Nakivale, which is home to nearly 60,000 refugees and asylum seekers. While visiting the water treatment facility, beyond a fenced-off area, we noticed a large lake, which we were told was filled with tilapia. 
"Why don't the refugees fish the lake?" one GEC member asked. "It would be an abundant source of fresh food." The answer we got? "The refugees don't fish anymore because seven people were killed by crocodiles."
Immediately, CITL (crocodile in the lake) became our group's shorthand for faulty assumptions, incomplete research or simply a lack of boots-on-the-ground perspective that has the potential to fatally harm your project or your company. Even the most experienced, successful entrepreneurs have encountered these figurative crocodiles. So I asked a few GEC members who traveled to Uganda to tell me about their CITL. 
First Impressions Can Be Wrong
Julie Smolyansky's company, Lifeway Foods, has the lion's share of the U.S. market for kefir, a probiotic cultured dairy drink. In 2007, the company launched a line of kefir products for kids and babies called ProBugs, packaged in pouches and sold in a four-pack carrier.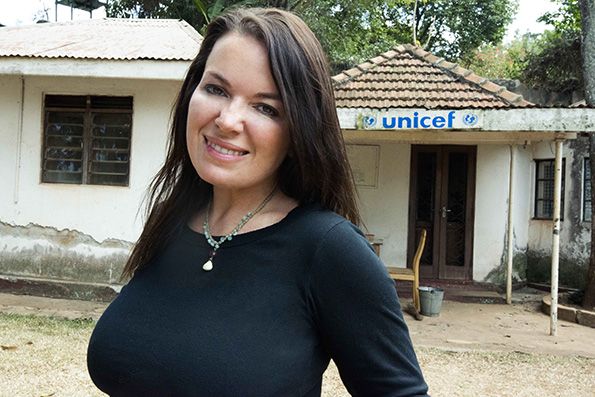 Smolyansky had worked hard to get the product on supermarket shelves, but shortly after the launch, it seemed that it had all been for naught—retailers were discontinuing ProBugs left and right. "I knew in my heart that the product was good, but we launched in the recession, and my sales team kept telling me that it was too expensive." 
So Smolyansky dug deeper, talked to retailers and discovered that the packaging, which was toppling over on the shelves, was the culprit. A redesigned package did the trick, and ProBugs is now one of Lifeway's biggest sellers.
The crocodile: Underestimating the importance of your product's first impression. "Now when I have people working on packaging, I always ask, Is it easy, fast and scalable?" Smolyansky says. "Your packaging is like your billboard, and you only have a few seconds to sell your product."
Do Your Homework
As UNF's Entrepreneur in Residence, Elizabeth Gore's goal is to find innovative and entrepreneurial ways to help promote and fund UN initiatives. That often involves creating sophisticated marketing campaigns, similar to how, say, Coke would roll out a new product.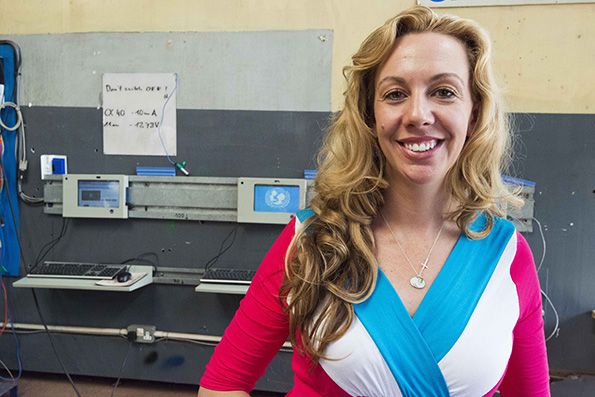 Girl Up is a UNF initiative that gives American girls a way to connect with and fund UN programs that help some of the world's most at-risk adolescent girls. "We knew that our best advocates would be girls themselves—they were our consumers," Gore says. "So our assumption when creating the brand, the color palette and the messaging was that girls wanted to be cute, pink and bubbly and didn't want to go deep on issues. I could not have been more wrong."
When the brand first launched, it engaged a mere 15,000 girls. "We went through 18 iterations of the brand, and finally, we did what we should have done sooner and had focus groups and online message testing," Gore says. "We got in front of thousands of teen girls and found out that they knew about the UN and were aware of issues like forced marriage and female cutting. They saw themselves as a very global generation."
The branding and messaging were redesigned to appeal to an audience that was much more savvy and sophisticated than Gore had first assumed. "We went from reaching 15,000 girls to 300,000 girls in six months," she says. "And it was purely about marketing, branding and messaging."
The crocodile: Making assumptions about your customers and fully rolling out a product based on those assumptions. "Researching and testing your audience can be expensive," Gore says. "But it's an important investment."
Too Much of a Good Thing
Be careful what you wish for. That's now a mantra for Tina Wells, CEO of Buzz Marketing Group, a marketing and research firm that helps companies understand and reach young consumers.
Two years ago, Wells landed her first million-dollar client and assumed she'd be "cruising on easy street." But it didn't quite turn out that way.
"I spent well over six figures hiring people to support that piece of business," Wells recalls. Her staff swelled from a team of five to 30 full- and part-time employees, and Wells found herself spending more and more time on HR issues while trying to meet the needs of a demanding client who expected her—not an employee—to be at every meeting and on every call.
The results? Morale at Buzz suffered, Wells had no time for other clients, and in the end, she says, "I really lost money for my company." At that point, Wells and the client parted ways per their mutual agreement.
The crocodile: Taking on business that seems lucrative and appealing but that may end up sucking the life out of your company. "I now have time to be creative with more clients, and I'm making more money," Wells says. "When you take on a big client, you really have to make sure you know what you're getting into in terms of time and infrastructure."
Wrangling Crocodiles
When it comes to business, the crocodile in the lake won't always kill you or your pet project. Sometimes, knowing it's there—and being the one willing to wrangle it—can become a competitive advantage. That's certainly the case for Sergio Fernandez de Cordova, co-founder of P3 Global Management, which works with municipalities on "smart city" projects, such as digital displays, public WiFi and smart bikes.
"Our crocodile is dealing with government," Fernandez de Cordova says. "It's a quagmire of political red tape, and the sales cycle is 18 months long. No one wants to do what we're doing, and that's where the opportunity lies."
Learning to face the threats head on can open up new routes to success and help you successfully manage the crocodiles in your lake.
Read more articles on leadership.
Photos: Thinkstock, Julie Smolyansky, Tina Wells, Michael Mullen, Sergio Fernandez de Cordova