Entrepreneurs Kunal Sarda and Ryan Frankel's appearance on ABC's reality pitch show Shark Tank resulted in a $250,000 deal from investor Kevin O'Leary for their translation app VerbalizeIt (not to mention a funding offer from billionaire Mark Cuban and tech guru Robert Herjavec the duo ultimately rejected).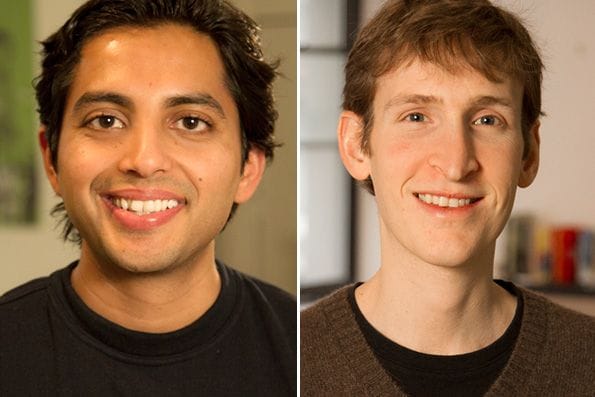 "All of a sudden, 8 to 10 million people know who you are," Sarda says of the pair's appearance on the show. "Our app sales went up seven times after the show, and the sheer number of customers who were calling us was amazing."
But Sarda and Frankel were the luckier ones. Not every entrepreneur on the show gets a deal—or even an offer. Fortunately, the tremendous exposure alone is often enough to transform business owners' lives post-Shark Tank.
Why Appearances Matter
When Garret Gee entered the tank in 2013, he never imagined he would walk away without any offers or deals. He thought he'd at least have the chance to negotiate with one of the show's five investors, but instead, after pitching his product, Scan, an app that allows people to scan but also create a variety of scan codes, Gee was told by Cuban that QR codes are a thing of the past. And all he got from Herjavec was, "We've never had anyone ask for a million dollars [wearing] flip flops."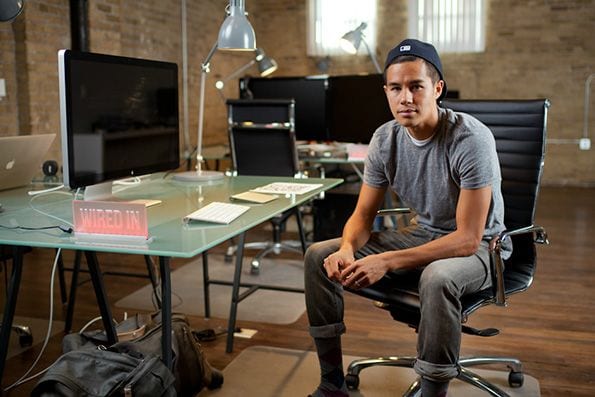 The idea of getting turned down on national TV in front of millions of viewers may sound like the worst kind of nightmare to most aspiring entrepreneurs, but Gee didn't fare too poorly. Despite his lack of funding from the show's investors, after the episode aired in October 2013, Gee says, "The first thing is our traffic goes through the roof … then come the downloads." It wasn't long before Scan became the top-ranked app in Windows and iPhone app stores.
Gee isn't the only entrepreneur who's experienced the "Shark Tank effect" without landing a deal from the sharks. If you're lucky enough to make it on the show, walking away with a financial deal isn't the only way you'll benefit from the show. In a recent article on Business Insider, TJ Hale, a Phoenix-based entrepreneur and producer of the Shark Tank Podcast, says experts believe that an appearance on the show is worth $4 million to $5 million in marketing exposure.
"We had the worse possible outcome, not even getting to negotiations," Gee says, "and if [the experience] was still positive for us, anyone else can do much better." In fact, in an interview with NextShark, the 20-something entrepreneur reveals that he knew "the power of prime time TV exposure" and that his decision to go on the show was split pretty evenly between getting exposure for his app versus getting a deal.
And don't feel too bad that the Shark Tank investors didn't offer Gee any deals: The day before his segment aired, Scan raised $7 million at a $21 million valuation—a cool million more than his valuation on the show—and the company's investors today include Google Ventures, Facebook, Menlo Ventures, AngelList and Entree Capital.
No Deal? No Problem
Derek Pacque is another Shark Tank veteran who walked away without any funding. In 2012, the founder of CoatChex turned down a $200,000 offer from Mark Cuban in exchange for 33 percent of his ticketless coat check system because he says the offer wouldn't have allowed him to "grow his business." After the episode aired, Pacque received so many inquiries and leads that he packed up his business in Indianapolis and moved his team to New York City. His first East Coast gig? Fashion Week 2013.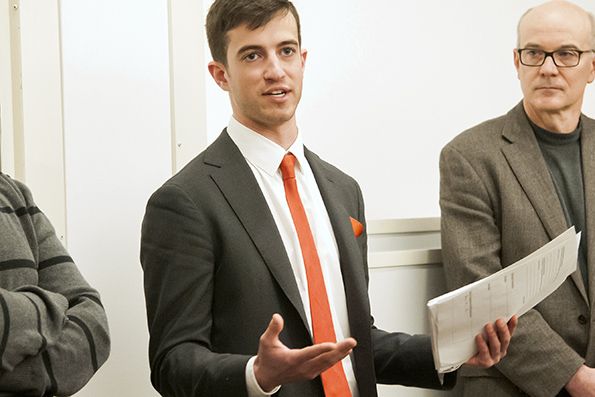 Two years after Pacque's appearance on the show, CoatChex has gone from a staff of 28 to 200, and each year, the company's revenue has doubled or tripled compared the previous year. Without the exposure that the show provided, Pacque believes, the company would have taken longer to grow or catch the attention of critical contacts on the East Coast.
As for his failure to partner with a shark, Pacque says, "I regret that Mark Cuban and I couldn't work out that deal, but I don't regret turning down that deal."
Serial entrepreneur Colin Grussing is another business veteran who walked away without a deal despite initially receiving an offer from Daymond John. "Daymond pulled it before we had a chance to counter," Grussing says. "He said we took too long. I don't think we took too long. When you're asked to give up half your company, you should have 30 seconds to think about it."
Unlike Gee and Pacque, however, Grussing says that his spandex body suit business RootSuit didn't experience any massive spikes in sales, nor did it change his life "money wise," but he does admit that the Shark Tank effect gave him more clout, getting him meetings and opportunities he might not otherwise have landed.
And despite his lack of funding, Grussing says he "loved every second" of his appearance on Shark Tank. "It's really fun being out there," a Nola.com article quoted him as saying not long after his stint on Shark Tank. "It was really a blast. When it was done—it went by so quick—I was wishing I could go back out there and talk some more." 
Read more articles on funding.
Photos: iStockphoto, Courtesy Garret Gee, VerbalizeIt, CoatChex,  Root Suit