Yuppies—young urban professionals—and DINKs—dual income, no kid households—were once the hottest niche markets in America, keeping marketers up at night trying to figure out how to appeal to them. These groups possessed the lifestyle and spending power that made them a lucrative customer base for any company able to win them over.
But that was 20 years ago. 
In the past decade, U.S. demographics and cultural trends have changed significantly, thanks in part to the millennial generation's transition to adulthood, and these changes have given rise to new niche markets that smart marketers are trying to attract.
But many of these niches are still relatively under-served by small and large businesses alike. Ever heard of PANKs? Know anything about Yummies? If not, you should.
Let's take a look at two of the hottest niche markets you may not even know existed.
PANKs: Professional Aunts, No Kids
Seven years ago, New York City-based marketing executive Melanie Notkin noticed a growing number of women just like herself. She was in her 30s, made a good salary, and was unmarried and childless. She also lavished attention and gifts on her niece and nephew.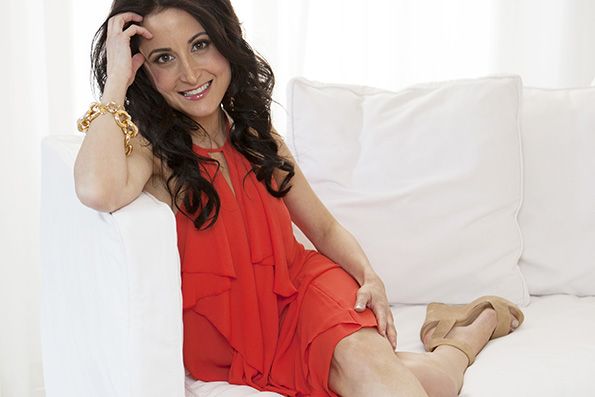 After conducting some demographic research, Notkin's hunch about this new niche market was substantiated: There was a large number of women just like her. (Current census data supports her findings: 47 percent of women age 15 to 44 were childless in 2010, up from 35 percent in 1976.)
Moreover, research showed that women in their 30s without children were more likely to have a college degree and a higher salary than mothers of the same age. But, Notkin stresses, it's not necessarily that these 30-something women will never have kids. For many of them, she adds, "It's about waiting for the right relationship, the right financial status."
Until they have kids of their own, however, Notkin says many of these professional women without kids spend their money on their nieces and nephews and on their close friends' kids.
This savvy marketer spotted an opening: While many companies were focusing their pitches and marketing efforts on mothers and fathers, they were overlooking the growing demand among childless women who still had beloved children in their lives. Notkin soon coined a new term for this market—PANKs (professional aunts, no kids)—and launched her own company, Savvy Auntie, to cater to this crowd and to help companies better connect with them.
Getting to Know You
Earlier this year, Notkin joined forces with Weber Shandwick, a large, worldwide PR firm, in order to more thoroughly study PANKs and the business market opportunities they present. With their combined resources, better understanding about PANKs, their habits and their preferences continues to emerge. For example, recent market research from Notkin and Weber Shandwick shows that on average, PANKs spend $387 on each special child in their life every year, and 76 percent of them spend more than $500 per child. "These are the uber-aunts," Notkin says, "the ones who are very passionate about being aunts."
Though the PANK market is still relatively underserved, Notkin says there's a growing realization among large and small companies alike that they need to reach these affluent aunts. For instance, many PANKs take trips with their nieces and nephews, meaning there's an opportunity for savvy travel agencies to cater to them. Toy stores and children's bookstores can zero in on this market by offering promotions and special discount days geared to aunts and uncles, not just parents.
Moreover, businesses can do a better job of understanding the PANK, who is often misread, Notkin says. Not only do PANKs buy toys and other gifts for their nieces and nephews, but many also help the child's parents pay for the child's living expenses. About 34 percent of PANKs contribute to a child's education expenses, such as putting money in a college savings account.
"PANKs aren't just buying an American Girl doll or taking kids to the movies," Notkin says. "She's quite a misunderstood woman."
Attracting the PANK
While many small businesses are overlooking the opportunity to market to PANKs, a few are already actively targeting them. For instance, SparkBox Toys has been catering to the PANK market since shortly after founders Alice Wang and Pegah Ebrahimi launched their business in 2012. The duo, self-described PANKs who used to work as buyers for toy store FAO Schwartz, almost immediately saw potential in marketing their service to PANKs.
This Newark, New Jersey-based company offers a monthly rental subscription box of curated educational toys for children ages six months to four years old that's delivered by mail. Parents can keep the toys as long as their children want to play with them and then return them, helping to reduce clutter around the house. (The toys are professionally sanitized before they're sent to another family.)
Though the service was initially targeted at parents who were seeking age-appropriate educational toys for their kids but preferred to rent rather than buy, PANKs were finding out about SparkBox and buying subscriptions for their nieces and nephews as gifts for birthdays and other holidays. But it wasn't easy for PANKs to initially subscribe: They had to fill in the child's parent's email address in SparkBox's online order form—meaning the parent would find out about the gift right away.
As a result, SparkBox developed a gift card subscription product to make the service friendlier to PANKs (and to grandparents, too). For example, a four-month gift subscription to SparkBox costs $80, while a 12-month subscription costs $249.
PANKs are often attracted to SparkBox subscriptions, Ebrahimi says, because they like the idea of giving their favorite kids something that acts as an ongoing reminder of their affection—especially if the PANK lives far away from the child. "When we talked to PANKs and uncles, [they wanted] a gift that keeps giving, but they're not exactly sure what the right toy is." This service helps out by sending well-loved toys endorsed by other kids.
PANKs now account for an estimated 15 to 20 percent of SparkBox's customers, according to Wang and Ebrahimi, and the company has tailored more of its marketing around them. Around the holiday season, for example, it sent out emails suggesting that SparkBox subscriptions make easy gifts for aunts and uncles "tired of wandering the aisles of a toy store looking for the perfect gift." Daily deal site promotions have also focused on gift subscriptions rather than targeting parents.
"[PANKs] are a much more concentrated market versus if you're just trying to market to grandparents," Ebrahimi adds. "They also tend to be much savvier."
Yummies: Young Urban Males
A recent report, "Rise of the Yummy," details another emerging niche market: young men who live in cities and care about fashion and grooming—and who have the money to spend on it.
"Whether it is cosmetics, outdoor sports, fashion or accessories, male purchases have really started to impact overall growth rates," the HSBC report states. "Men-specific luxury stores are one of the ways in which brands have adapted to this new type" of consumer.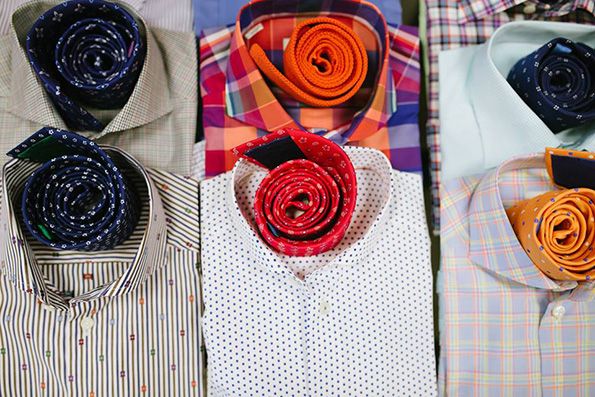 While this may sound an awful lot like "metrosexual," a term that's been used for close to two decades to describe men who care about fashion and buy high-end brands, HSBC says that term hasn't really been defined in a clear way. The Yummy, on the other hand, is something marketers can sink their teeth into. "The metrosexual, that cliche from 20 years ago, is now becoming a commercial reality," the investment bank states in its report.
The HSBC report—which is the first to coin the term "Yummy"—offers an in-depth look at the Yummy and his lifestyle. According to the report, men are marrying later in life, meaning they have their 20s and sometimes even early 30s to spend their money on such luxury goods as loafers, leather satchels, designer watches or even $5,000 Tumi mixology sets. They aren't afraid to spend money on things that were once seen as taboo for men to care about, like cosmetics and personal grooming tools. They stay up to date on the latest fashion trends and expect their favorite luxury brands to stay current, too.
Sounds Yummy to Us
Some small businesses have already discovered this niche market—they just didn't have a term for it until the HSBC report was published.
Badowers, a men's clothing retailer in Des Moines, Iowa, sees the Yummy crowd as a target audience. The store, which was started more than 60 years ago by tailor Fred Badower as a place where men could buy a high-end custom-tailored suit, had seen its numbers decline in recent years, as more companies dropped their formal dress codes at work. That's meant dramatic changes in the apparel industry and put many menswear shops out of business.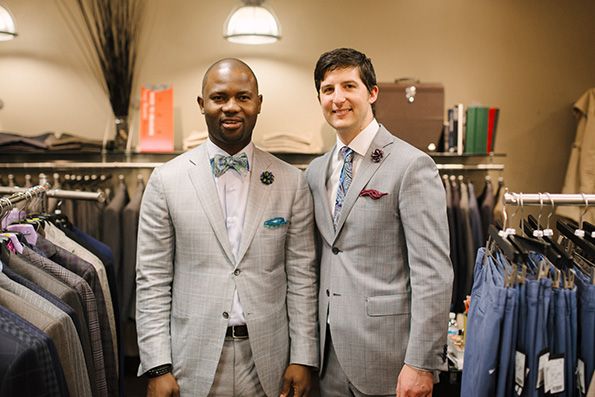 So in 2010, Badowers underwent an extensive rebranding effort in order to better compete in the changing marketplace, says 28-year-old assistant manager Michael Chilton. It began to focus more of its attention on the fashion needs and whims of today's young men. "We wanted to be careful because we do have a great history," Chilton says, adding that the store has many longtime loyal customers in the area. But, he adds, "we wanted to bring in a new customer—and the new customer is that new urban male."
Within this market of young, fashionable, urban men, there's been something of a "backlash against casual Fridays," Chilton says. They like to dress up somewhat for work, such as by wearing an unconstructed sport coat with dress pants, an outfit that can be worn with or without a tie. Or they'll wear an unconstructed jacket with jeans to make their jeans look a little dressier, Chilton adds.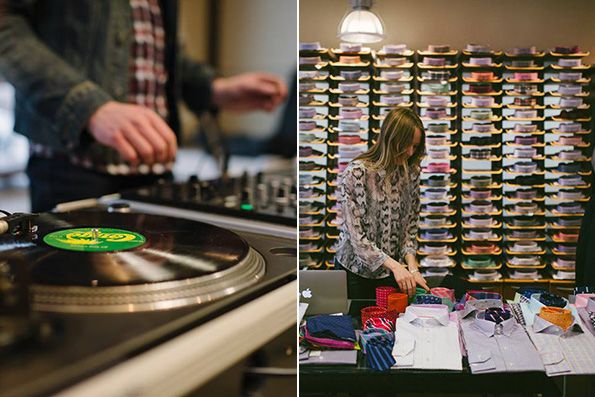 And that all bodes well for Badowers, which added some slightly lower-priced suits to its collections, such as the Italian-made Luigi Bianchi that offers suits starting at around $1,000. The store also started stocking some slimmer suits that would appeal to younger men and trendy accessories such as colorful shoelaces that are popular with today's Yummies, $350 Filson twill backpacks, and flashier ties and bowties.
To lure more Yummies into the store, it also hosts trunk sales that offer previews of upcoming men's fashions, product discounts and free drinks. The shows feature high-end menswear designers, such as Billy Moore, a Tennessee-based craftsman who hand-makes leather belts and bracelets and is the owner of Cause and Effect.
When the company rebranded four years ago, it stopped advertising in traditional media, including TV and radio, and replaced it with social media, blogging and other digital forms of advertising. It occasionally still does direct mailings, though not very often, Chilton says. He thinks it's critical that small retailers start catering more to younger men and women, given the size and increasing buying power of the millennial generation.
So far, Chilton says, Badowers has had success in marketing toward a younger clientele. About 10 percent of the store's sales are now made online, and men from outside of Iowa hear about Badowers through word of mouth or online and stop in when they're in town. "I just had a young urban male yesterday from Austin, [Texas,] who came into the store," Chilton adds. "He heard about us online."
Although it It remains to be seen whether "Yummy" will catch on as a term and become a fully defined niche market, the trend toward affluent young men caring more about their appearance—and spending money on the things that can help them look good—doesn't seem like it will be waning anytime soon.
"Now it's OK to care about yourself and care about your body," Chilton says. 
Read more articles on marketing.
Photos: Savvy Auntie, SparkBox Toys, Justin Meyer for Badowers, Cause and Effect