Imagine a workday where you wake up, catch up on your soap operas, meet a friend for lunch, return home to answer a few e-mails, and then take off for a two-hour yoga class. Oh the beauty of working from home.
Hate to burst your blissful fantasy bubble, but working from home is nothing like this. That is unless you'd like to make $10 a week.
I write this from experience. After years of working on staff at newspapers and magazines I leapt into freelance writing a little more than 18 months ago. I wasn't naïve; I knew I'd have to work hard to start my business. What I didn't expect were the challenges that came along with working from home. There are several.
1. Isolation
 I had no idea how much I'd miss water cooler conversation. At one point, I ended up naming the two squirrels outside my window and reporting their daily happenings via text message to my husband. Don't judge.
2. Boundaries
Or should I say lack of boundaries. Most work-from-homers have a difficult time turning off tasks because their offices are always just a few steps away. I found myself working late into the night and waking up way too early to start again. My mind wouldn't turn off.
I was able to resolve these challenges and several others by abiding by a few rules.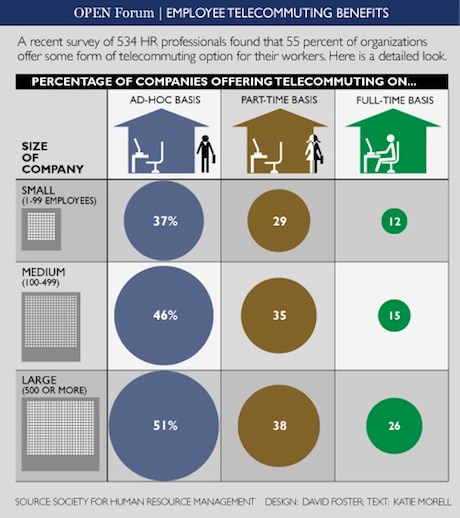 Establish a routine
Without a routine, I guarantee you'll find yourself surfing your Facebook news feed all day.
To stay away from that trap, every morning I start work at 7:45 a.m. and take a break around 9:30 a.m. to go to yoga. I come back at 11 a.m. and work until about 6 or 7 p.m. Then I shut everything off and close my office door.
Susie Michelle Cortright's routine is a little different from mine.
As founder and publisher of Momscape, a parenting site, and Susie's Coupons, a money saving site, she gets her chores done first thing and then starts working.
"I can't be productive if my dog is whining to be walked or my dishes aren't done; I will always get my chores done before sitting down to work," she says.
Take breaks
Those who work from home work a lot. Last summer I was working close to 15 hours per day and remember waking up one morning just feeling d-o-n-e. I resented going into my office and realized I needed a break. I wasn't going to last if I kept up the manic pace.
Over-productivity and burnout are common problems for this demographic. I was able to push through by scheduling networking events, going on business trips and meeting colleagues for lunch. Even though I was out of my office, my business remained healthy—as did I.
Pamela Bruner, a business coach and CEO of Make Your Success Easy, a marketing and sales consultancy, says it's essential to get out of the office.
"You need to make sure your social needs are met and that you are connecting with other people in your industry; this will help you stay focused and keep work in perspective," she says.
Set boundaries
Boundaries are of utmost importance and come in many forms.
I recommend setting boundaries for your work hours, meaning don't answer work calls at 10 p.m. and don't answer personal calls from friends who 'just want to chat' at 2 p.m. Consider getting a business line. And always check caller i.d. before picking up.
Bruner sets a dress code boundary for herself.
"In order to get into the mindset of a professional, I have to put on relatively nice clothes; I can't be on a conference call in my pajamas—it wouldn't put me in the right frame of mind," she says.
Stay focused
This is easier said than done, especially if you are a habitual procrastinator and no one is breathing down your neck with deadlines.
I recommend setting up your day in blocks. From 1 p.m. to 2 p.m., do one task. Then, take a 10-minute break. From 2:10 p.m. to 3 p.m., work on another task.
"Fighting the temptation to do other things around the house or to check your social media updates is really tough, but I recommend pretending you are in a traditional office and that the same rules apply," says Michael Y. Brenner, Ed.D., founder and principal consultant at IdeAgency, a business consultancy.
Be organized
"Being organized is critical to staying focused; make your working space just like an office, even if you don't have an office," says Megan Lane, media relations consultant at Megan N Meier PR.
Follow these tips and I almost guarantee you will love working from home. Time flexibility is probably the greatest benefit of the situation, as is the versatility of working wherever you want. I have my eye on Paris…
Additional resources on this topic:
Work at Home Now: The No-nonsense Guide to Finding Your Perfect Home-based Job, Avoiding Scams, and Making a Great Living, by Christine Durst and Michael Haaren
The Work-at-Home Success Bible: A Complete Guide for Women: Start Your Own Business; Balance Work and Home Life; Develop Telecommuting Strategies, by Leslie Truex
Working from a Home Office Successfully: Best Practice Tips, by Cecelia Jernegan