To T.J. Sassani, passion is the most important trait of an entrepreneur. "Without it, you won't make it," he says. "But with passion, you can be driven to succeed."
Sassani's drive has served him well as founder of San Francisco-based Zozi, a marketplace offering local experiences, getaways, and gear. His path started late one night in 2006 when he had what he calls a "Jerry McGuire moment." Back then, he was an unsatisfied consultant on a plane to Boston when he saw a tired-looking 65-year-old man putting his suitcase in the overhead bin.
"Looking at that man, I thought that could have been me 30 years later if I didn't make a change," he says.
He resigned less than an hour after his plane landed and spent the next year traveling the world. During his travels, he found it difficult to book local excursions, so he decided to create a company that would enable travelers to purchase incredible experiences (think whitewater rafting in the Swiss Alps, tours through China and trekking in the Himalayas).
Sassani came back to the U.S. to launch Zozi in 2010, but within 12 months, things were falling flat. He was offering more than 8,000 trips on the site, many for thousands of dollars each, and no one was buying because Zozi had yet to establish itself as a trusted brand. Instead of getting discouraged, Sassani shifted his entire business model to local, low-cost excursions and attracted new investors.
This year, the 42-person company will sell more than $50 million worth of experiences and gear through its platform.
When did you realize your business model was tanking?

I realized it in early 2009. We just couldn't get people to transact with us. Trust me, we tried everything to keep the company afloat. We tried getting paid with click-throughs, affiliate models, but all of those things were fraught with challenges.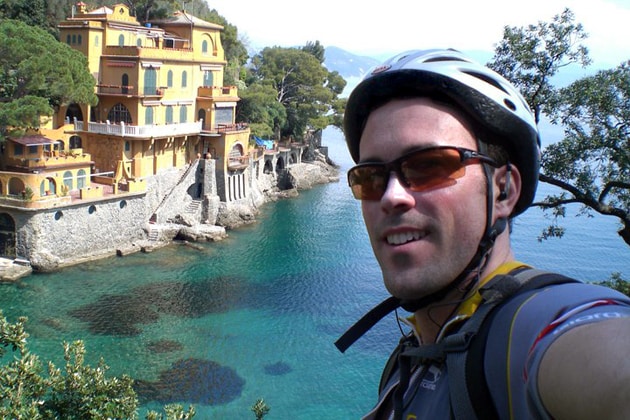 Did you ever consider just giving up?

Never. For me, shutting down wasn't an option. A lot of entrepreneurs hit hard times and decide to shut down before they stay around long enough to get luck on their side. We did run out of money a couple times in the early days. Some of our team stuck around for months with no pay and I self funded for a while.

RELATED: Dany Levy of DailyCandy Turns an Email Newsletter into a $125 Million Business
How did you get up the guts to change your whole business model as a way to save the company?

We knew the company wasn't going anywhere the way we were structured, so we had to do something. We thought it would be fun to introduce the company to consumers with travel in bite-sized pieces—local sailing trips for $50, etc. If our customers liked those enough, we thought they would take the next step of doing a two-day trip in Mexico and then move on to a 10-day trip to the Greek Islands, for example. The idea worked beautifully because that is exactly what is happening now. These days, some people are spending tens of thousands on the site.
What challenges did you face in your reboot?

In the early days, we were offering travel at discounted prices. We didn't want to do that anymore, so in 2012, we took away the discount aspect and made everything retail. That was a difficult shift, but it has proved successful for us. 
Is it true that you offer a 100 percent money back satisfaction guarantee? Have you ever gotten burned by that policy?

No, we really haven't been burned. From our perspective, we want the customer to have an amazing experience with the merchant and we want to make sure the customer feels that their experiences are guaranteed. It works and weeds out bad merchants.
How are you partnering with celebrities to sell travel packages?

We signed up 13 leading celebrities in various sports categories and now offer our customers experiences like skiing with Olympic Gold Medalist Jonny Moseley and surfing with Big Wave Surf Champion Maya Gabeira. Our customers love it.

RELATED: Backplane: How a Random Call from 50 Cent Launched This A-List Social Network
What is it like to work at Zozi?

It is a fun and driven environment. We give each employee $500 per quarter to buy Zozi experiences because we want them to experience what they sell. We are driving for profitability this year, and I think we will get there. If we do, we will take the entire team and their significant others to Hawaii for one week. We expect a lot of our people, so it is nice to reward them for their hard work.
Thinking back to that businessman on the flight to Boston, what do you feel?

Funny you ask. In reality, I've realized that ignorance is bliss. Even though I wasn't satisfied on a career level back then, I had far less responsibility. It is a little crazy to think that I went out and took a chance on something that statistically had no chance of working. But it is exhilarating to know that after half a decade of hard work, we actually have a real business. So I guess it's a double-edged sword.
But I can tell you one thing for sure: I'm far more satisfied now than I've ever been.

Meet more inspiring entrepreneurs in our Building an Empire series.
Katie Morell is an independent journalist based in San Francisco. She regularly contributes to Hemispheres, USA Today, Consumers Digest, Destination Weddings & Honeymoons, Crain's Chicago Business and others.
 Photo: Courtesy of T.J. Sassani