The path to YouTube marketing success can be littered with pot-holes that budget- and time-strapped small businesses can't afford to fall into.
I've spoken to three top experts in the video marketing arena to get professional advice about the common mistakes that small companies make on the video-sharing platform so that you can avoid making those same errors. For your viewing pleasure and enlightenment, we've also included a few successful YouTube videos that were produced by small businesses.
1. Having unrealistic expectations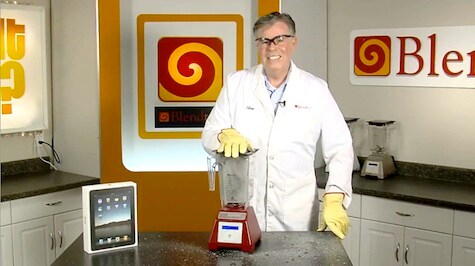 Some businesses mistakenly believe that they just need to upload a video to YouTube and wait for viewers to watch by the millions. According to Sarah Wood, founder of social video distribution and engagement company Unruly Media, this rarely happens.
"Yes, there is a massive appetite for online video content, but there are 35 hours of video content uploaded to YouTube every minute, so the competition for eyeballs is intense," says Wood.
You need to manage expectations when it comes to the success of your YouTube content. There are a ton of high-quality, company-made videos on YouTube that never manage more than a few thousand views.
"Remind yourself that having a video go viral is a notable success, not the norm," says Matt Smith, director of strategy at digital agency The Viral Factory. Smith counts Blendtec's "Will It Blend?" series as one such success.
No matter how good your content is, you can't just upload a clip, sit back and wait for people to come to you; you need to have a promotion and distribution plan.


 Want to read more about online-video marketing? Check these out:
"You need to think through why you're on YouTube and what you want out of it, then tailor the content and the delivery strategy appropriately," says Smith. "Putting content on YouTube is Step One; Step Two is getting out there and promoting it."
Justin Gonzalez, social media strategist for creative video agency BARS + TONE agrees that videos won't go viral on their own—you must allocate time and resources to seed it properly.
"Try using social networks like Facebook and Twitter to get your social strategy started—then promote your video using those vehicles. At the very least, friends and family are a great way to get a video to start circulating," says Gonzalez. "After all, you put money into making the video, so you better do it justice and get it in front of the right people."
2. Thinking small

Although expectations need to be kept realistic, don't think that viral success is totally out of reach just because you're a small business.
"There are plenty of small brands that think they need to be a Nike or an Adidas to be successful in social video," says Wood. "This is simply not true! Any brand, large or small, can score a hit in social video."
And Wood has a great example of a small business with a successful video: Alphabet Photography's Christmas Food Court Flash Mob. The clip was one of the surprise hits over the holidays last year, garnering more than 30 million views and almost 773,000 shares on Facebook, Twitter and the blogosphere, according to Unruly Media's Video Viral Chart.
3. Treating a viral video as a commercial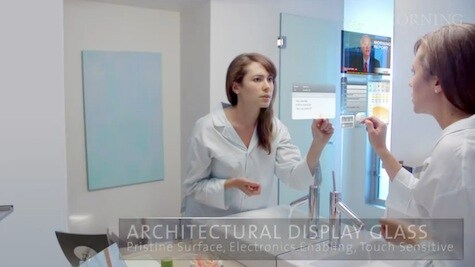 YouTube is new media, it's social and it's about engagement. Don't sign up for the platform with a limited, old-media perspective.
"When you go into online video with the understanding that it can do more than just sell a product or service, you're already ahead of the game," says Gonzalez. YouTube is a social channel where people want to consume and share fun and engaging content, so don't hit them over the head with a sales pitch. Corning's "A Day Made of Glass" is a great example.
"YouTube requires as much thought as any other social media channel and shouldn't be looked at as a dumping ground for marketing videos," says Gonzalez. "Everything you post should represent your brand's personality and inspire some type of reaction from your viewers—whether it's provoking thought, laughing out loud or making a purchase."
4. Putting all your eggs in the YouTube basket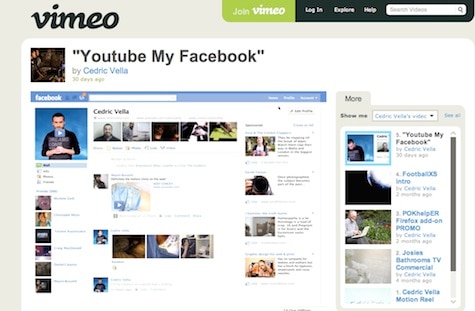 It's certainly the biggest, but don't forget that YouTube isn't the only online video platform, and it may not offer the best chance of success for your brand. Vimeo, for example, could be considered a more credible platform for creative professionals.
"Businesses that want to leverage the word of mouth potential of social video need to focus away from just YouTube and explore the world of social video that exists beyond YouTube, Twitter and Facebook," says Wood.
Wood also names action-sports site Mpora and comedy site Funny or Die as effective outlets for hopefully-going-viral videos because they can "deliver high-quality video engagement to a more targeted and niche demographic."
5. Basing success on view counts alone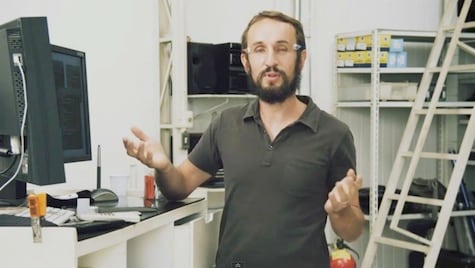 Too often, businesses produce videos and hope to get 1 million views. On today's social Web, success isn't always counted with stats or measured in view counts—meaningful engagement is what matters. Take this YouTube video, which is a demonstration of a new technology for 3D vision, sans glasses.
"At Unruly, we place a greater emphasis on brand engagement, so we also look at the number of times a video has been shared on various social media platforms, time spent with the video and uplift in relevant brand metrics," says Wood.
Gonzalez thinks this is a particularly important point for small businesses, which have limited resources and must decide from the outset what they hope to gain from YouTube.
"Sometimes marketers get bogged down in looking at the metrics and trying to determine whether the number of video views really made a difference in the bottom line, or whether it was just enough to build buzz around the product or service," says Gonzalez. "When you can clearly define why it's necessary for your business to be on YouTube, you're ready to move on to the next steps."
Image courtesy of Flickr, Brandi Sims