Karen Hendrix knew handbags were trending. In 2013 she launched infinite Universe to sell her Italian leather handbag line to boutiques and stores across the Southeast from her base in Pensacola Beach, Florida. "Bags were strong," she remembers. "Women's Wear Daily and the Wall Street Journal were hot on handbags, it's where the fashion business was making money. Everyone loved my bags. What could go wrong?"
She quickly found out. In less than a year, bags tanked. International designer Michael Kors blamed a big corporate loss on sluggish handbag sales, and shops stopped buying from Hendrix. "Wow," she says. "That wasn't a change I'd counted on."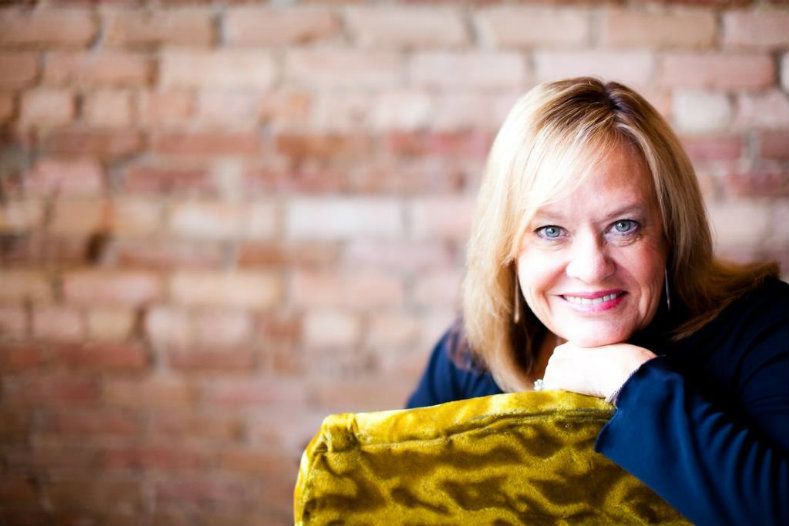 Karen Hendrix of infinite Universe
Cupcakes, newspapers, brewpubs—all have seen boom and bust years. How do you know to jump on a trend and when to avoid the potential downturn? While no one knows exactly how to read hot business trends (if we did, we would all be rich), there are some key factors to monitor.
Are You Following a Trend or a Fad?
"I make a distinction between 'trend' and 'fad,'" says trend expert Daniel Levine. "Fads come and go, but a trend can last our entire careers, or longer. Trends are big, broad things that are moving society—it has to be something big enough to build a business plan around. For a business, trend equals demand."
Marty Sumichrast thoroughly researched the e-cigarette trend before his investment company, Siskey Capital, made a majority share investment two years ago in KURE. (Sumichrast now manages the vape store franchisor.) Research indicated that vaping is a nearly $2 billion industry that could go to $20 billion in 10 years. "But you have to look at who is saying that," Sumichrast warns. "We saw it from Wells Fargo, the Wall Street Journal and even the CEO of Altria, the big tobacco company. That's huge."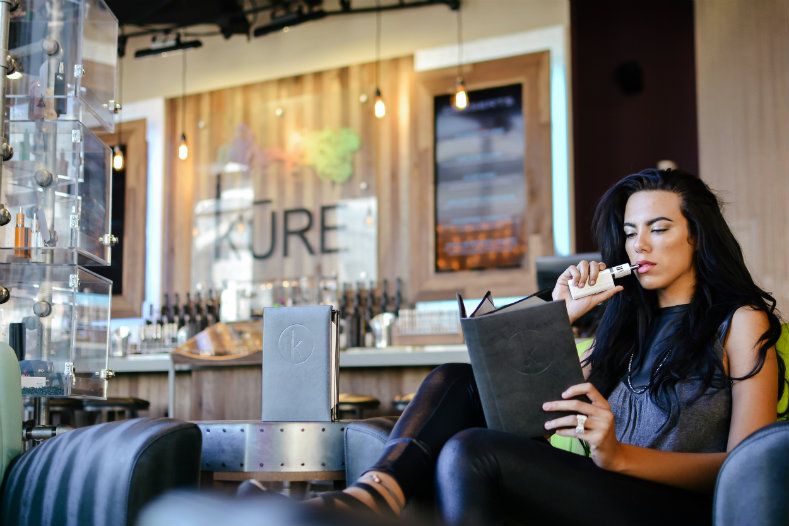 A look at one of KURE's locations.
In addition to the numbers, Sumichrast's research revealed there were no big brands in the space. "It was all grassroots, and mostly head shops," he says. He saw room for a series of clean, modern vape shops to appeal to mainstream shoppers. In the past 15 months, KURE has opened six company stores in Florida and their hometown of Charlotte, North Carolina. They've franchised 34 more up and down the East Coast, running at a rate of one new franchise a month since January.
The Blessing and Curse of "Early-Mover Advantage"
Jumping on a trend early may often mean that there's not a lot of competition. This may look like a blessing since you may be able to "own" the market, but it may also mean that there aren't others to learn from, which can make for a pricey learning curve. "We've definitely paid our 'stupid tax' along the way," Sumichrast says.
Based in the hipster cocktail mecca of Brooklyn, Mike Milyavsky started thinking about starting a cocktail subscription box last year. Only one other competitor was in the space, but by the time Milyavsky and partner Anna Gorovoy launched Shaker & Spoon last October, at least three competitors had popped up. For Milyavsky, that actually looked like an indicator for potential success.
"We were torn," he says. "Like, 'Great, now we have competitors.' But on the other hand, clearly others had the same thought, so it's not a bad idea."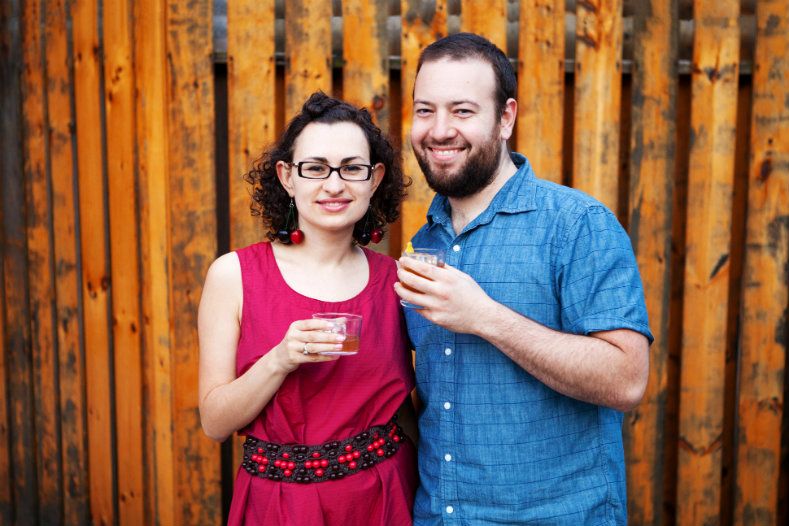 Anna Gorovoy and Mike Milyavsky of Shaker & Spoon
Milyavsky made sure Shaker & Spoon was differentiated—in this case, setting lower prices per drink by not including liquor in the box of mixers and proprietary recipes. (Subscribers use their own liquor cabinet stash.) He also found one other big advantage to having competitors who advertise and invest in marketing, "They make potential customers aware that the concept exists," he says. He may be able to ride their coattails.
That Time the Trend Ended, but the Business Recovered
Business owners pay close attention to their markets, but those in trendy niches may want to consider magnifying that effort so that they may be quick to respond. When Karen Hendrix noticed handbag orders waning and lukewarm response at trade shows, she started evaluating her options and made a decisive move: About six months after launching the business, she switched completely from handbags to jewelry.
"In fashion we've always had jewelry and handbags, and within each market there are micro-trends," she says. In other words, fashion is particularly fickle, and Hendrix realized that handbag research, development and production took a lot of time and money. Even if handbags made a comeback, she just couldn't respond quickly enough to market changes.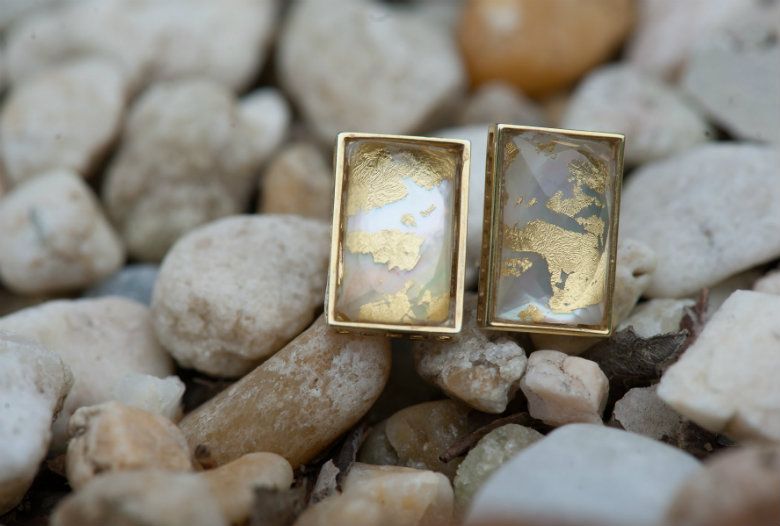 infinite Universe went from handbags to market-friendly jewelry.
"With jewelry design, I can respond to a micro-trend in two weeks," she says. "I can adapt at the drop of a hat." Her pieces are now sold in boutiques, art galleries and chains across the U.S.
In fact, that kind of business growth wouldn't even happen without trends, according to Daniel Levine. "With a blank slate, it's almost impossible to come up with a fun idea," he says. "But knowing where the trends are makes it easier. Trends are what move a business forward." Just consider keeping a close eye on the potential downside.
Read more articles on market research.
Photo: iStock; infinite Universe; KURE; Shaker & Spoon; Ann Mangum