For many small-business owners, Small Business Saturday is the perfect time to throw a party. It can be a thank-you party for your existing customers, a welcome party to attract new clients or a neighborhood party to celebrate and show appreciation for area support. 
Last year, for her second year in business, Mindy Ortiz threw the kind of Small Business Saturday party that only the owner of a pink-and-purple, glitter-encrusted dancewear shop can throw. Ortiz estimates she pulled in 50 percent more in sales that Saturday, with a carryover effect of more new customers coming in that day and year round. She's already thinking bigger for this year.
Celebrate Good Times
Ortiz is the owner of Twinkle Me Pretty, a girls' dancewear and clothing boutique in Jordan, Utah. "There are tons of kids who dance here," Ortiz says, "but there are only maybe two or three stores in the whole valley from Salt Lake County to Utah County."
Existing local stores only sold standard dancewear in basic colors like black or red, Ortiz says. Her daughter, Ashlund, now 11, is a model and prolific dancer who spends about 20 hours a week in jazz, ballet, hip hop, contemporary, lyrical and musical theater dance. Ashlund wanted her outfits to have some bling, but when they ordered clothing online, it inevitably didn't fit correctly or looked different in person. Ortiz opened her shop in July 2012 so area dancers could see trendy styles in person and try them on.
Twinkle Me Pretty isn't located in a high-traffic shopping area, a conscious decision Ortiz made to situate it centrally to the bigger dance studios in the area. That meant Ortiz can't count on walk-in traffic for Small Business Saturday, so last year's event had to compel busy families to get in their cars and drive.
"Our store is really cute," Ortiz says. "We have a glitter floor, and the whole store is pink. We have chandeliers and music. It's really girly so the kids have so much fun."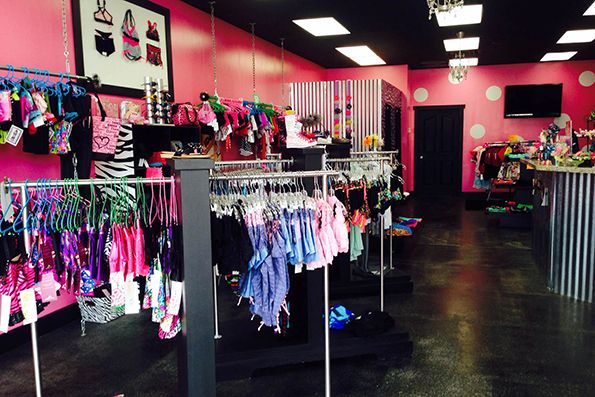 Although Twinkle Me Pretty has a website, Ortiz says most of her sales flow through the retail store. She recognizes that the dance students, not their parents, are her best salespeople, and she needed an event to pull in her younger demographic. "The moms come in, and the kids want everything—'get me this, get me that,'" she says.
To attract her younger demographic, Ortiz threw a huge party, complete with a cotton candy machine, face painting and glitter tattoos. A hairstylist was on hand to create snazzy "up dos" for the girls. The event was so popular that although the store closed at 5 p.m., the last guests didn't leave for another two hours.
Smart Moves
The event's glitter captivated the dancing girls, but Ortiz offered an important attraction for their parents as well: discounts. "Dance is so expensive," Ortiz says. "You're paying for dance classes, dancewear, shoes and everything else. People want a deal."
Ortiz used social media to publicize the cash-back offer from American Express. She also offered store-specific discounts, including 20 percent off any single item, and spending-driven discounts like "Spend $100, get $20 off." On the day of the event, Ortiz offered free giveaway merchandise that shoppers had to be present to register for but not to win.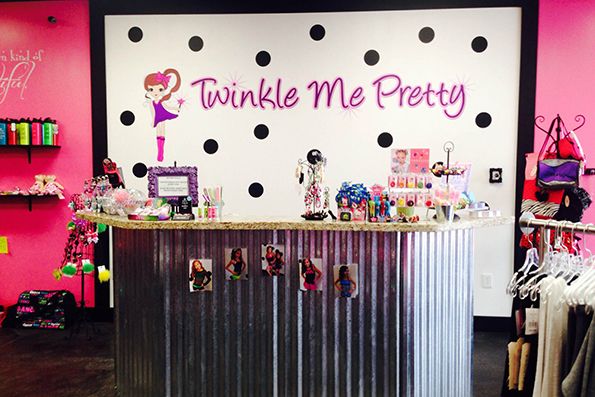 Ortiz publicized the party by printing Twinkle Me Pretty fliers with the Small Business Saturday logo on them and posting those at dance studios beginning in September. "All year long, we share the Small Business Saturday information on Facebook and Instagram," Ortiz says. "I've trained my employees to talk about it whenever someone pays with an American Express card."
It may be hard to top last year's success, but Ortiz is going to try. "I was wondering if it was too early to have Santa out," she muses. "I'm not sure."
She's also considering setting up meet-and-greets for customers and local dance celebrities, including choreographers and dancers who have been featured on a TV talent show.  
For Ortiz, Small Business Saturday is a great opportunity to put on a show. And the record-breaking response is just the kind of standing ovation that small businesses appreciate.
Read more articles on Small Business Saturday.
Photos: Courtesy of Twinkle Me Pretty