Big data gets a lot of buzz these days, but what does it all mean for small businesses? As it turns out, plenty. Gathering and properly disseminating the data that makes your company tick can be a game changer, allowing you to perfect everything from your internal systems to how you target customers.
"In the past two to four years, we've gone from using data to describe to using it to predict," says Amir Behbehani, CEO of Serial Metrics, a data analytics company. Figure out ahead of time what customers will buy and how to manage your inventory, and "you're ahead of the game," he adds.
Increasingly, small-business owners seem to be using technology and data analytics to help reduce risk and more efficiently scale their companies. Technology may not be the core essence of their companies, but it can be a key driver for growth.
Mastering Operations
Last May, Ooshma Garg, founder of dinner kit delivery company Gobble, changed her company's business model. Instead of delivering fully cooked meals from local chefs, she started offering do-it-yourself dinner kits with ingredients fully prepped and needing only 10 minutes of cooking time. Customers responded favorably, but the pivot posed some significant challenges for the company.
"Every week, we were producing more and more dinner kits with the same constraints," Garg says. "We started experiencing production delays."
As her business grew increasingly complex, Garg realized it was becoming "almost impossible for the human mind to handle such large optimization problems. So we developed software out of necessity."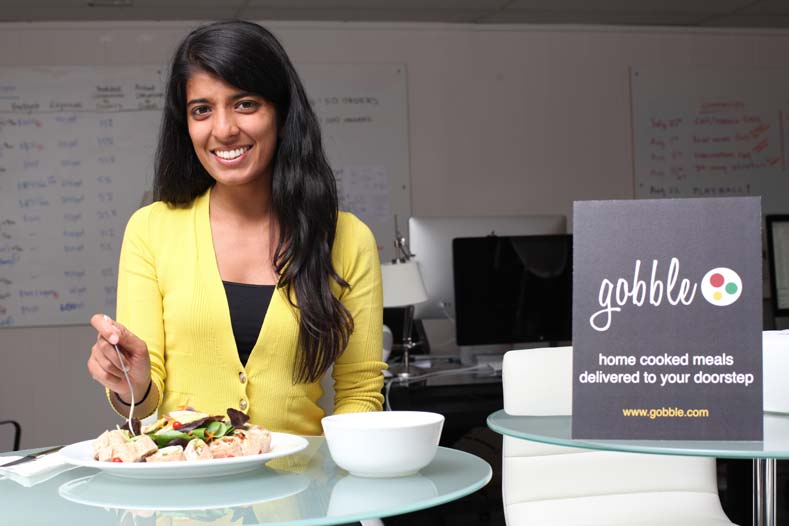 Gobble offers its customers a choice of six to seven dishes every week, with 90 employees working in a commercial kitchen to prep veggies, simmer sauces and package ingredients for maximum efficiency. There's limited space and equipment, so Garg and her team developed software and algorithms that could take a recipe and deconstruct all its steps, from how much time it will take to prepare, to how much manpower it will require, to what equipment will be used.
"It's a calculator that spits out the optimized path toward producing a particular menu for a particular week," Garg says. Sometimes, she notes, the software tells her that a menu is not doable given the company's current resources.
Garg's expert use of technology recently helped her land $10.75 million in Series A funding led by Trinity Ventures.
Scaling the Business
When Nick Friedman and Omar Soliman started College Hunks Hauling Junk in 2005, they ran their business largely with "notebooks, pens and cellphones," Friedman says. But when they decided to franchise their junk hauling operation, they knew they needed to up their game.
Today, College Hunks has 75 franchisees, $40 million in sales and is anchored by a state-of-the-art call center. "When people request a quote online, that automatically enters our phone system, and we call the person within five minutes," says Friedman. That system has increased conversion rates by 20 percent, he claims.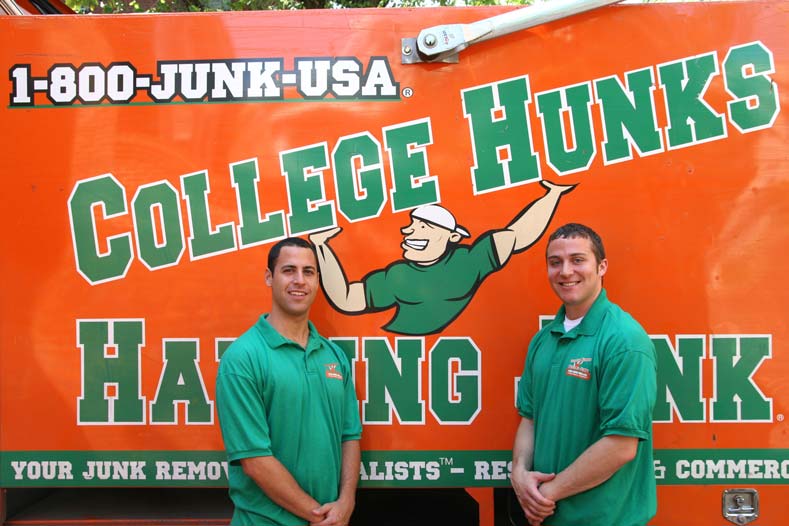 He also notes that data and metrics are critical to the company's success. "We track key performance indicators such as conversion percentage, average job size and gross margins for each franchise location," says Friedman. "This gives us insight into how we coach and rank our franchises in our system and identify opportunities for improvement."
The information is collected and analyzed by the company's software system, and Friedman suggests that the data drives decision-making which leads to improvements that "can impact the business in terms of millions of dollars annually."
Gathering Customer Information
Gobble offers customers a choice of six or seven different meals every week, but those offerings aren't random. "Our forecasting algorithms are all about understanding people's tastes and understanding how different items will sell," Garg says.
When customers sign up for Gobble, they fill out a survey that's designed to determine their taste profile. "We process that very intelligently," Garg says. "We monitor how you switch your meals and how you review the dishes. Then we graph the ratings for every single meal and how it's performed every single time."
If customers skip a week, Gobble asks them why. Were they out of town that week, or did the menu not appeal to them? Every dish has to meet a popularity benchmark to remain on Gobble. "If only 5 percent of customers love a dish, that's not enough," Garg says.
We want to disrupt ourselves, so we don't get disrupted by someone else.
Similarly, College Hunks Hauling Junk uses a Net Promoter Score survey at the end of every job to track customer feedback. The survey asks just one question: On a scale of 1 to 10, how likely would you be to recommend us to family or friends? Individually, the surveys alert the company to "service-recovery opportunities" (assuaging an angry or disappointed customer); in aggregate, they can provide an accurate picture of how the company stacks up against its competitors.
Friedman reveals his company is getting ready to ramp up its use of technology once again. "We are working on Uber-izing ourselves with our existing fleet and assets," Friedman says. By next year, he's hoping that College Hunks will launch an app that can allow customers to schedule junk removal similar to the way Uber's customers order cars.
"We want to disrupt ourselves," he says, "so we don't get disrupted by someone else."
Read more articles about digital tools.
Photos (from top): iStock; Courtesy of: Gobble, College Hunks Hauling Junk