One of the questions I'm asked the most during speaking engagements is, "So, I want to write a business book. Where should I start?"
Having been through the traditional publishing process twice for very different books (my branding book and then my book about egg donation), I thought of all the things I wish I'd known before I started the publishing process, including the people who can help you fulfill your goals of writing a business book and what to expect along the way.
I found some publishing industry experts—a literary agent, publishers, and a publicist—to weigh in alongside me. With over 11,000 business books published each year, here's your chance to join the fray, rise above the noise and have a better opportunity for success—from the day you have a book idea to well beyond publication date.


Why You're Writing a Book
If you're seeking Malcolm Gladwell-style fame and fortune, you can stop reading now. The plain truth is that writing a business book isn't going to make you famous or rich. In 2009, The New York Times cites that only 62 out of 1000 titles sold more than 5,000 copies. Considering an author makes between $1.50 and $2.75 per hardback copy sold at full price (and in the world of Amazon, that doesn't happen often), you need other reasons for writing it.

Traditionally published books are powerful for building additional credibility for an already established expert. If you know your subject matter, speak on it, blog about it or teach it regularly, a book might be a powerful tool for elevating your expert status to the next stage. Business books can also help broaden your audience, increase awareness about who you are, bring in new consulting gigs and raise the stakes for every deal you seal. And that's if your book is well-written and well-marketed.

The whys behind writing a business book have to be fortified with your commitment to treat writing a book as if you're launching a brand new business. As with any launch, you're going to need strategy, some cash, a team and a boatload of patience to make it work. And yes, sometimes books hit at just the right time with just the right theme. However, if you're banking on luck more than strategy, let me wish you good luck—you're going to need it.

If you're ready to take the leap, let's learn how to get that business book idea of yours into the right hands.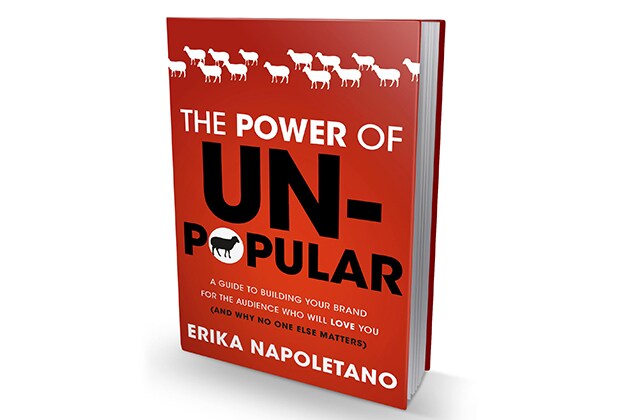 Getting Your Idea Heard
There are two avenues aspiring business book authors can use to get their book idea heard by a publisher. The first is through a literary agent. The second is going directly to a publisher. Both processes have their merits and are fits for different people. For both of my books, I worked with a literary agent (and wouldn't have had it any other way). While it meant 15 percent of my earnings going to her, I will say that 15 percent is a small cost for her expertise, guidance and ultimately, her friendship, throughout the past two years.
How To Find and Pitch a Literary Agent
Literary agents only make money when they sell your book to a publisher. Their job is to pitch your book concept to multiple publishers, find a buyer and negotiate the best possible deal for you in terms of advance (up front money), delivery timelines (how long you have to write the book) and royalties (the author's cut of every book sold). My best advice is to find an agent that:
Has successfully represented business books in the past.
Is accepting queries (pitches for new authors).
Is someone you genuinely like.
I won the literary agent lottery, but I researched her carefully before dropping her a carefully crafted email query one day back in 2009.
Start your hunt for an agent by using Writer's Market. Yes, it's a paid service, but it's regularly updated (imperative), and you can research agents and find their websites. Once you've made your short list of agents, you need to send them a pitch.

Stephany Evans, president of FinePrint Literary Management in New York, who also happens to be my literary agent, weighs in on this all-important pitch.
"The best approach is usually with a query letter or email describing the book and what sets it apart from other works already available in the market. It's also important to include what makes the author the expert and how they can reach their projected market," Evans says. "If I like what I hear, I'll request a formal proposal from the author. Authors can also pitch me in-person at writer's conferences. But the best way is always if the author is able to approach me via a personal recommendation from another of my clients, giving them more of a 'known entity' quality."
Insider Tip: You're going to stumble across the term "simultaneous submissions." Some agents (and publishers) accept them and others don't. A simultaneous submission is when you send your query to more than one agent or publisher at a time. Take note—when agents say they don't accept simultaneous submissions, they don't. You'll need to send your query to this agent, await a response, and then you're free to send your query to another agent.
How to Find and Pitch a Publisher
If working with an agent isn't your style or you're not able to find one to represent your book idea, going directly to a publisher is your other choice. To find a publisher that might be open to hearing about your book concept, find business books you like or that are similar in personality to your writing style and take note of the publisher. You can then visit the publisher's website to see if they accept queries directly from authors or if all queries have to come via a literary agent. If you can go directly to a publisher, both of the publishers I spoke with agree that it's best to get an introduction from one of their existing authors. It'll speed up the process.
Insider Tip: For business books, you're never writing the manuscript in advance. Publishers will often weigh in on the book concept and have editorial direction. They know what sells and has sold and that means it's senseless to write your book in advance. And if for some reason you have, don't send your manuscript to an agent or publisher without them having explicitly asked to see it. These go in what's called the "slush pile" and are rarely, if ever, read by anything other than the recycle bin.

RELATED: Guy Kawasaki's Guide to Self-Publishing Your Next Book
What Publishers are Looking For
Publishers want books that sell and authors who will hustle. I wish it were a more sophisticated answer, but it's not. Your publisher is the one that will establish the delivery timeline for your manuscript, handle editing, design your book cover and arrange for distribution to major retailers like Amazon and Barnes & Noble and other independent sellers like 800CEOread and your local bookstore.

What do publishers look for most in a new author? "One, we look for authors who have something to say that is both unique and interesting," says Glenn Yeffeth, publisher at BenBella Books. "Two, we like authors who bring something powerful to the marketing process. This can be one of any number of things, from a packed speaking schedule to strong media experience or a popular blog. Finally, we are looking for authors who want genuine partnership from their publisher."
Shannon Vargo, acquiring editor at John Wiley & Sons, echoes Yeffeth's sentiments and adds, "We're looking for authors whose proposed book is completely aligned with who they are, what they're known for, and the message the book is offering." Books that have a disconnect between the author's audience (or platform) and the ultimate message tend to not fare well in the marketplace.
Writing the Book Proposal
Nonfiction books are sold most commonly through a proposal. A book proposal is an executive summary of your book, why you're the one to be writing it (your street cred), a table of contents and your marketing plan. Some publishers might request a sample chapter or two. Once you query an agent or publisher, the proposal is what they'll ask for next.
When I needed to learn how to write a proposal, I bought The Essential Guide to Getting Your Book Published: How to Write It, Sell It, and Market It … Successfully by Arielle Ekstut and David Henry Sterry. They cover the nuts and bolts to a nonfiction book proposal. It's also a great resource for when it's time to wrap  your head around marketing.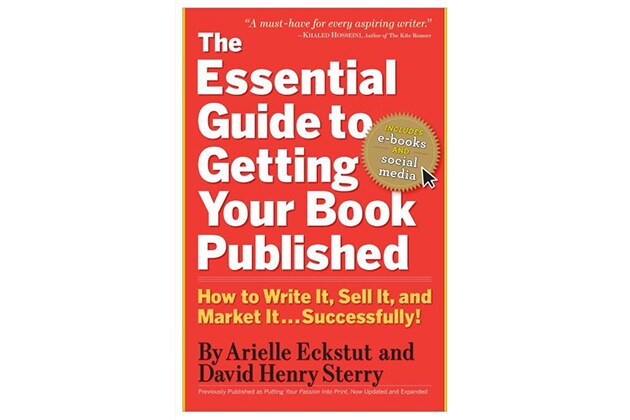 RELATED: How an Indie Publisher Found Success
Get Marketing on Your Mind
Maybe you'll notice that I skipped the part about actually writing the book. That's on purpose. What you need to worry about—from the day you first consider writing a business book—is how you're going to get out there and sell the thing.
That's right—I said how you're going to sell the thing.
"Some authors don't realize that writing the book is only step one," Vargo says. "Authors need to partner with their publishers every step of the way, and be fully engaged in the promotion of their book."
  
Publishers and agents alike want authors with marketing and business savvy. "A book launch is essentially the launch of a new business, or at least a new product," Yeffeth says.
If you're considering writing a business book in today's publishing world, the fact is that the publisher is going to expect you as the author to do the majority of the heavy lifting.
A lot of authors are surprised by that, Evans says. "It's not uncommon for an author to only have the publisher's publicity person working on their book for the first six weeks or so of the book's release. Whatever comes next is up to them."
The best piece of advice I've been given in retrospect is that I should have taken my book's advance and put it in the bank and said, "That's my marketing budget." I had more than my fair share of money wasted on book publicity efforts. 

Crystal Patriarche, cofounder and president of BookSparksPR, offers these tips on marketing your book:
When does a book's marketing begin? Launching and marketing a book is a long-term strategy and should be thought of months in advance, 12 months if possible. If you don't have 12 months, don't fear—there are things you can do in the six-month time frame. Give yourself as much runway as you can.
Should I hire a big PR firm to market my book? Most business authors think they need an expensive and large PR firm that can get them TV, radio and the whole nine yards. Start small, start realistically, start with a long-term plan. It's going to take hard work. Throwing thousands of dollars at a large PR firm for three months because they have some blockbuster business authors isn't going to guarantee you the same success. Spend your money on a thoughtful, long-term PR strategy with someone who gets you and your business, and realize it's going to take time and creativity to establish you as an expert.
What can I do to get a head start on marketing? Become social media savvy and a resource for readers and journalists by putting out content and messages that have a benefit (other than promoting your book). Build a brand beyond just book reviews. Connect and engage with your audience regularly without it being all about your book, all the time.
How do I vet a potential publicist? Ask to see multiple references, their best campaign and their most challenging campaign and request that they share what they learned from each. And ask them why they care about your book.
If you take nothing else away from this article other than you have to treat publishing a business book like a business, you've already taken the first step on the right road to publication.

Read more sales and marketing articles.

Photo: iStockphoto