A 2016 study by Pew Research Center reveals that a substantial number of Americans has earned money in the gig employment: Nearly one in 10 Americans (8 percent) have earned money using digital platforms to take on a side job or task. Moreover, nearly one in five Americans (18 percent) have made money by selling something online, while 1 percent  have rented out their properties on a home-sharing site. 
Adding up everyone who has taken part in at least one of these three activities, some 24 percent of American adults have earned money in the gig economy, according to the study. (Results were drawn from two surveys of randomly selected U.S. adults living in households—4,579 respondents in one survey and 2,976 in the second.)
Clearly, side hustles seem to be very popular as a way of life for many. So I was delighted to catch up with marketing strategy consultant Dorie Clark, an expert on developing entrepreneurial side ventures, to get her views on how to run a successful side hustle. 
An adjunct professor of business administration at Duke University's Fuqua School of Business, Clark is the author of several books including Entrepreneurial You: Monetize Your Expertise, Create Multiple Income Streams, and Thrive. This book helps high-level professionals, entrepreneurs and executives prepare themselves for success in the modern economy.
"Many professionals," says Clark, "dream of becoming independent, whether by starting their own businesses, becoming consultants or freelancers, or developing a sideline."
How does one actually make money doing what you love? I spoke with Clark about how you can achieve side-hustle success.
How does one determine what their side hustle should be?
First of all, look at what skills you have that other people keep asking you about already. A problem people have sometimes is that they assume that a good side hustle is something that is a particular type of business: 'I should start an app, because it's cool to start apps' or something like that. But if you need to learn how to create apps from scratch that is going to be onerous and take a long time.
...You can make better business decisions when you have a steady, stable base to operate from. You don't have to operate out of fear.
—Dorie Clark, marketing strategy consultant
Now there's no reason you can't do that as a form of professional development, but that is not an easy lift. What is usually much easier is to look at things that you are already good at and that people are already seeking you out for.
Can you give an example?
You might be someone who has a great fashion sense, and your friends all come to you already and say, "Will you go shopping with me? Will you go through my closet with me?"
That implies that they trust your judgment, and, therefore, that other people might as well. Your side hustle could relate to your career or your day job or it might not. It might be a hobby or an interest that you've cultivated over time.
The kinds of things to look at are where you excel already, and the people around you seem to validate that by asking you for your help or your advice with those things.
(Note: You can download Clark's free Entrepreneurial You Self Assessment to walk you through the steps of monetizing your ideas, developing a loyal and growing audience and creating multiple income streams.)
What processes and structures need to be in place before embarking on a side hustle?
A mistake that many people make in starting a side hustle is that they spend way too much time figuring out technical details and then get bogged down in them. People assume they have to have business cards, a logo, a website and that they have to create an LLC.
And of course, those are all things that you're going to want to have eventually, but you don't need to have them right at the beginning. If you are spending thousands of dollars in start-up costs for your business before you've earned any money, that's a problem. You don't want to go in the hole for your side hustle.
The most important thing that you can do is to validate the concept of your business, so don't worry about all of the structures. You don't need a website to get your first client. You don't need to legally incorporate your business to get your first client. What you need is to get a client.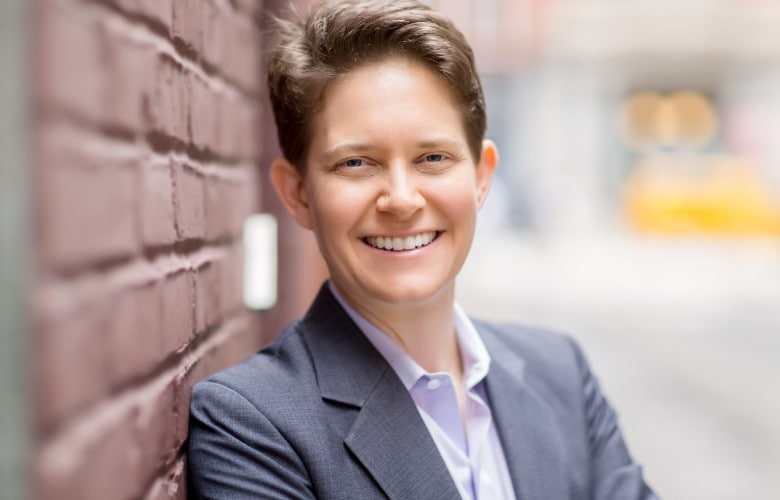 Photo Credit: Mark Thompson
Any tips on the best ways to market a side hustle or to get those first clients?
When you're first starting out what I like to advise people is get somewhere between three and five people and just do the service for them for free in exchange for testimonials and referrals.
That way, you are able to build up an early base. You'll be able to talk with authority about your experience. And speaking with authority about your past experience makes customers much more comfortable. It makes them much more willing to buy from you.
What are some pitfalls to avoid in financing a side hustle?
Certainly you want to get clients first before you start to spend any major sums of money on what you're doing. You need to really know that the market is interested in what you're offering. So definitely don't go into the hole with expensive equipment or setting up legal structures that can cost a lot of money with attorneys. Just wait and see if you get the clients and then you can set things up afterward.
I think it's really important for people to [keep things "extraordinarily lean"]. In fact, a lot of the discourse around entrepreneurship in our culture is about people who quit their jobs entirely to become entrepreneurs. And I think almost always that's a bad idea if you are taking a leap into the complete unknown.
Maybe you like your job, and you just want to do something to earn a little extra money or have some different experiences, or possibly as a transition into entrepreneurship. But you can make better business decisions when you have a steady, stable base to operate from. You don't have to operate out of fear. You don't have to take on bad work or bad clients. You have that discretion because you know that you can pay your rent or your mortgage from your day job and, therefore, you can be making smart long-term decisions that are good for your other business, your side hustle.
Exhaustion can be a real problem for entrepreneurs who hold a job while trying to establish and scale a side hustle. What advice do you have for avoiding burnout?
I think passion is important because you are not going to be sufficiently motivated to keep it up when times are hard unless you are passionate about your side business. Because this is something you are doing on top of your day job, you have to proactively want to spend the time doing it to make the sacrifice of your time to do it. It's really important to choose something that you love to do or something that's very fulfilling to you.
There are so many parts of entrepreneurship that are not fun. They're just executing. But you want to pick something in a broad sense that is exciting for you. The fun parts of a side hustle are what keep you going and keep you motivated."
Also, this is a point that I make in my book Entrepreneurial You, one thing that's really important is to acknowledge and celebrate small milestones. Because if the only things that you ever mark or care about are 'I'll celebrate when I get to a million dollars in revenue' or 'I'll celebrate when I get a thousand customers,' those things can take a long time. And there can be long stretches where you feel you have nothing to show for it which can be quite demoralizing.
Instead look for the small victories that are hints that show you that you're moving in the right direction. Celebrate it when you are able to sell your first blog post for $25. Celebrate it the first time that an influencer that you respect retweets your article. Those are little things. They might not seem consequential in the scheme of things, but they are evidence that what you're doing is working.
Read more articles on business plan.
Photo: Getty Images, Mark Thompson