In the 1927 marketing analysis What About Advertising?, Kenneth M. Goode and Harford Powel, Jr. argued: "Youth must be served." Young people were responsible for the majority of purchases in the United States, they told business owners nearly a century ago. Now, even in the age of sneakerheads and IRL activations, their advice holds true for retailers. 
A report by the nonprofit public policy organization Brookings Institution, based on 2020 census data, points out that more than half of the nation's total population are now members of the millennial generation or younger. The combined millennial, Gen Z, and younger generations numbered 166 million, or 51% of the U.S. population—more than the combined 162 million members of the Gen X, baby boomer, and older generations. 
By 2030, Gen Z will make up the largest consumer segment worldwide, according to a 2020 Euromonitor report. Because Gen Zers—born from 1995 to 2003—are already your core customer or soon will be, I checked in with three shoppers in their early 20s. Read on to learn how they relate to the modern retail landscape, and how to serve them IRL. 
Convenience Is Queen
Zanne Hanna, 23, is an indie electronica pop artist based in South Florida who writes, records, and produces all her own music, including her latest single, Beach Blood. Typical of Gen Z—which engages in hybrid shopping more than any other generation, according to a 2021 global survey of 19,100 respondents across 28 countries by the IBM Institute for Business Value and the National Retail Federation—Hanna prefers to mix physical and digital buying.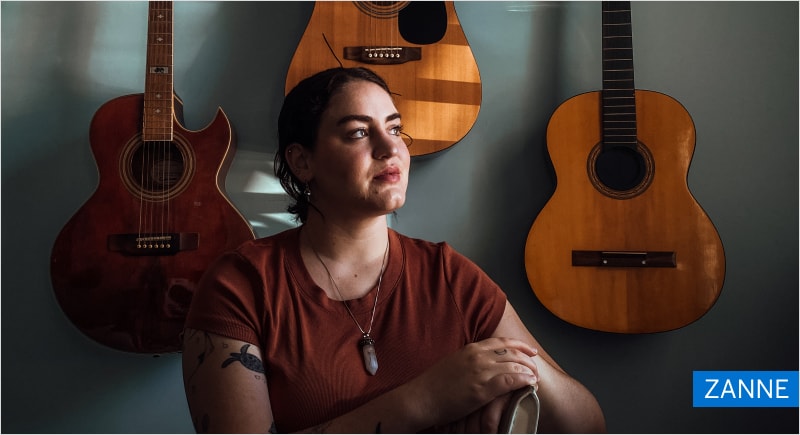 At The Third Eye Institute & Mystic Shop, a small local brick-and-mortar business in Jupiter, Florida offering tarot readings and intuitive counseling, she shops for crystals, incense, and other products for metaphysical practices. "It's near my dog's daycare, so it's really easy for me to drive 15 minutes to the shop, quickly pick up a box of incense, then pick up my dog and go home." 
Like the majority of Gen Z (57%, according to the IBM Institute for Business Value survey), Hanna shops in stores at least once a week. She has an intuitive approach to grocery shopping, going "without a list and picking things based on how I'm imagining meals throughout the rest of the week." For clothes, makeup, and metaphysical products, she says, "I tend to search online first and arrange for store pickup, if possible. I'm not very extroverted, so I prefer as little human interaction as possible. I find it easiest and most efficient to get in and get out."
Create Meaningful Experiences 
Twenty-year-old poet, activist, and educator Fanta Ballo also prioritizes convenience. A true New Yorker, she says, "I'm a little bit impatient. I don't really like to wait for stuff in the mail when I know I can go into the store. I'm also somebody who shops last-minute." For clothing especially, she walks to 125th Street, a retail hot spot in Harlem. "Rather than search through a thousand different options online, I just pop in for my outfit of the day." 
She loves being able to try clothes on and gather recommendations from shop owners and staff—for what's in style, what would be a great fit. "I also like to go in and smell colognes and perfume. The name might sound nice online, but if it comes in the mail and you don't like how it smells, you have to send it back."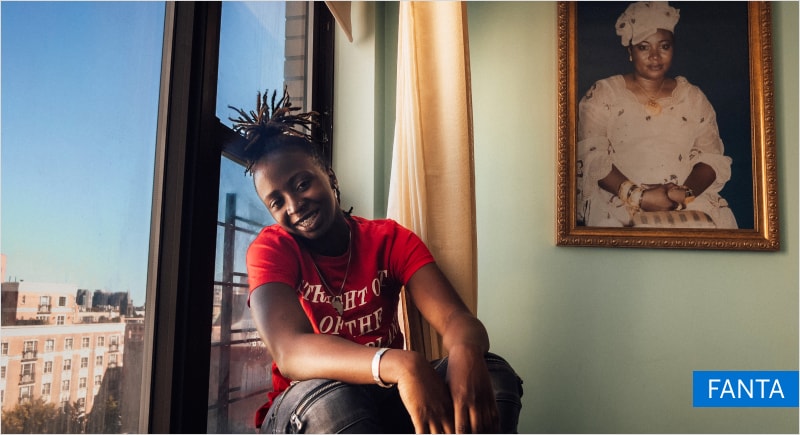 A recently self-published book author, Ballo loves to spend hours in Barnes & Noble, a bookstore within walking distance of her home in Harlem. Growing up, she spent a lot of time at New York Public Library, where she felt a sense of freedom in checking out books with a swipe of her own card. To be surrounded by physical titles feels like home—a "full-circle moment," she says. "At the library, I was exposed to so much: reading workshops, homework tutoring, computer games, play rooms. Now I find myself wandering around the bookstore aisles, and whatever jump out, jumps out. I'm big on storytelling, and I really like novels." 

Being in a physical bookstore allows her to take a step back and really focus on her on-site reading. She generally spends between $50 and $100 per bookstore visit, but sometimes when she has an especially good month as an independent contractor, "You wanna spoil yourself more," she says, laughing. 
In general, she finds that the most meaningful retail interactions—whether she's shopping or selling—come from real-life connections. She tends to sell more copies of her own book at live performance events than through her website. "When you can hear and see my words in person, you're not only investing in the book—you're investing in me. When you read go home and read the print book, you can connect to what you have already experienced in person. That type of personalization drives people so much more than an online suggestion." In a world saturated with online retail options, where people have 24/7 access to almost everything, she predicts that stores offering unique, exclusive experiences will thrive. 
Be Welcoming to Everyone 
Bianca Cosentino, 23, who double-majored in dance and economics as an undergrad and works full-time in wealth management, agrees that experiential shopping attracts Gen Z. "It's really smart of brands to do pop-up shops," she says, citing Louis Vuitton's New York City pop-up events featuring fashion collections by the late designer Virgil Abloh. 
She attended one in May 2022 in Greenpoint, Brooklyn. It was a pop-up exhibit displaying one of his last projects as artistic director of Louis Vuitton's menswear collection—a sneaker collaboration between the luxury brand and Nike. "The lines out the door were insane," she remembers. "Everyone was around my age, and it was so diverse."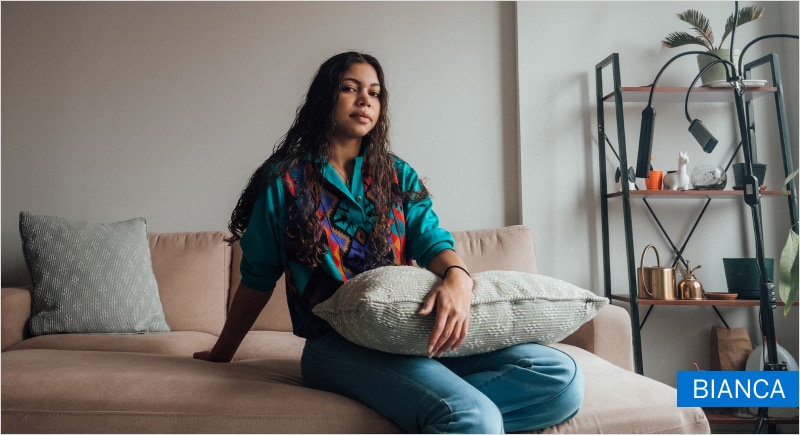 According to the 2022 Global Market Trends report by Deloitte Insights, Gen Z is more loyal to brands they deem to be authentic in living DEI (diversity, equity, and inclusion) values. The survey states: "As the consumer population diversifies—by race and ethnicity, sexual orientation, or differences in ability, for example—it's imperative for brands to authentically reflect a range of backgrounds and experiences within their messaging if they expect to effectively connect with future customers. In our survey of 11,500 global consumers, we found the youngest respondents (from 18 to 25 years old) took greater notice of inclusive advertising when making purchase decisions."
While Cosentino is comfortable shopping for skincare and beauty products in stores like Ulta and Sephora, she has found certain luxury fashion boutiques to be unwelcoming. As an Afro-Latina woman who sometimes shops with friends who are also mixed-race, she has been followed by security guards and suspects racial profiling. "You have to hold yourself at a certain caliber. What do they know? I could go in and buy the whole store. It has ruined some of my experiences immediately. So if I were to buy a luxury brand, I would much rather buy it online and not go through that experience of being constantly watched," she says.  
She recently had a much more positive experience at the downtown Manhattan Reformation boutique. "You could select the dress that you liked on a TV touch pad, and when your dress was ready, they had already prepared your fitting room. When you wanted to try another size, you could request it via a fitting room touchpad, rather than awkwardly walking out to request it." 
She describes this streamlined experience as "uplifted," adding, "I would 100 percent want to spend more of my money and more of my time in a store with smooth transitions between digital and IRL shopping options." 
Photos: MARNI V PHOTOGRAPHY