Yve-Car Momperousse felt like she had three strikes against her when she started searching for funding for her business. As a woman and minority business owner selling a Haitian hair oil that none of her potential investors had ever heard of, she got a lot of raised eyebrows.
"It's tough if an investor can't relate to the product and doesn't understand the immigrant community," Momperousse says. "It's an unknown, and investors don't like unknowns. You have to work twice or three times as hard to explain, reassure and convince that you have a viable business model."
Census data tells us that the number of minority-owned businesses rose from 5.8 million in 2007 to 8 million in 2012, a jump of 38 percent. That growth may be partly due to some "new school" thinking when it comes to mainstream financing for minority- and immigrant-owned businesses.
Finding a way to break down language barriers.
Sometimes creative thinking simply requires bringing in a translator. Korean immigrant Hyo Jin Kim and his wife Hye Jeong Cho found a lender willing to fund their equipment for their meat market startup in Jonesboro, Georgia. But when it came time to close the loan, the lender required them to acknowledge the terms in English, rather than let their daughter translate.
Instead, they found a financier who was able to work around the language barrier. Kim and Cho secured a lease for $20,000 worth of equipment through third-party leasing company LeaseQ, who matched them with Financial Pacific Leasing. They were able to lease refrigerators, freezers, slicers and work benches, and opened King's Meat Market in early 2015.
The couple's daughter, Stephanie Kim, says that the language support and occasional coaching made the deal possible. "Anthony at LeaseQ was very thorough with me, so that I could tell my parents the process and steps in detail," Kim says. "And Financial Pacific had a translator on the line with my parents and helped them understand."
Creating your own financing terms.
Many minority business owners turn to close friends, family and angel investors for funding. Rather than let those investors dictate traditional terms, some minority entrepreneurs create their own structure.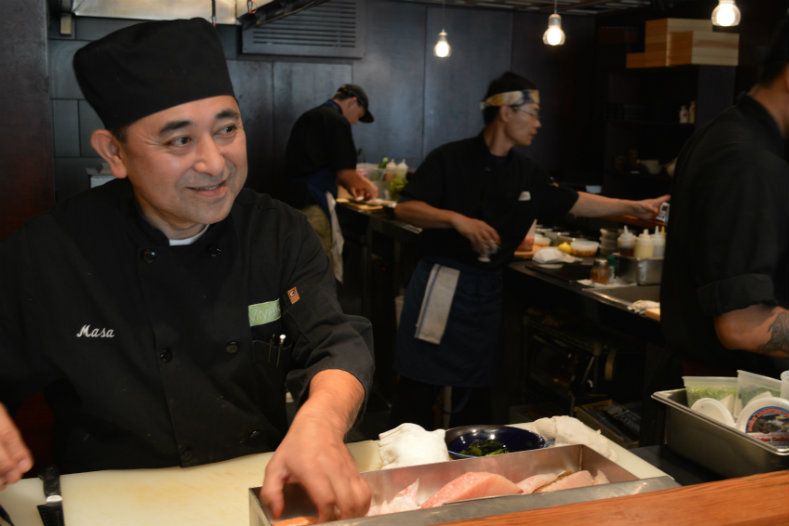 Masa Miyake.
Masa Miyake had years of foodservice experience when he moved to Portland, Maine in 2006 and decided to open his own restaurant. (Miyake is originally from Aomori, a town in Northern Japan.) But with weak English skills, poor credit and no collateral, he says bank loans were out of the question. Instead, he secured a $6,000 loan from Coastal Enterprises, Inc., a community development organization. It was enough to open his first restaurant, Miyake, in 2011.
You have to work twice or three times as hard to explain, reassure and convince that you have a viable business model.
—Yve-Car Momperousse, founder, Kreyol Essence
It was a success, and Miyake quickly found community investors to help open his second Miyake location. Rather than structure that as a standard money-for-equity deal, Miyake set up the investment as a profit-sharing plan, paying investors a percentage of the restaurant's profits.
"The investors are happy," Miyake says, speaking through a translator. "The deal is pretty good for them. They are paid back the principal and their profit share portion in monthly payments."
Now Miyake runs two successful restaurants, and a catering company, with over 50 employees. And last year he converted the equity into a loan so that he can now buy out his investors completely.
Knowing that it's not always just about the money.
Yve-Car Momperousse didn't have a language barrier—she had a product barrier.
"Black castor oil is very well known in the Caribbean, but it's not mainstream here," Momperousse says. In addition, she started her company in part to support economic development in Haiti, which meant she had social impact goals as well as financial goals.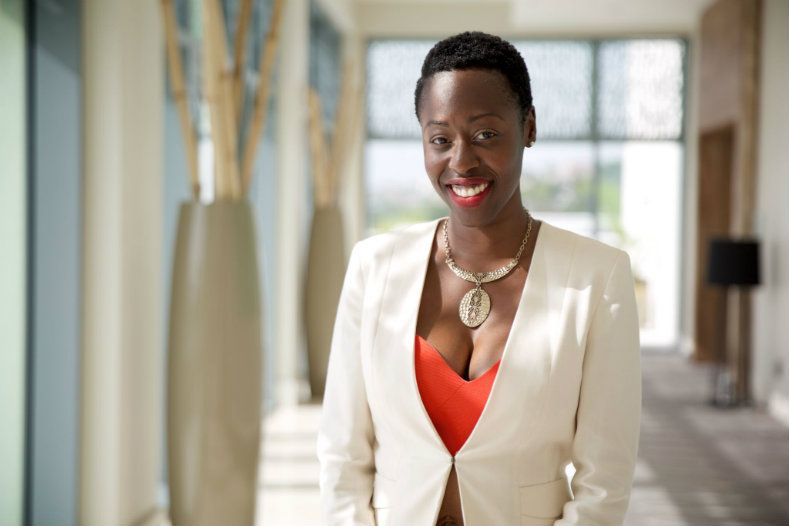 Yve-Car Momperousse.
To launch her company Kreyol Essence she emptied her savings and 401k accounts, then tapped friends and family—that got her through product development for her product in 2010. Then she started meeting with venture capitalists to secure funding for production, distribution and marketing.
It was difficult to find a match, she says. "You needed to care that I had these social goals. Also we weren't your typical beauty company. We were growing things and dealing with farmers in Haiti."
Momperousse, who had worked in nonprofits, quickly realized that she needed to make different connections. Ultimately, she raised $1.5 million via angel investors and socially responsible crowdsource lender Kiva.
As part of a business incubator at Cornell, where she earned her master's degree, Momperousse got some coaching on the investments. "They said they had never seen some of the term sheets I had," she says. "It was blended financing—both private and institutional donors, and social impact investors."
Today Kreyol Essence has offices in Miami and Haiti, with 50 total employees in both locations. The company sells five products with plans for more development.
For Momperousse and other minority business owners, getting creative with financing was the key to a successful company. But there are lessons here for all business owners, and also for lenders and investors. "New school" thinking can help any company put together creative financing to expand business, launch new products and create new jobs.
Read more articles on raising capital.
Photo: iStock