In many ways, the moniker small business is a misnomer. When you consider that the average entrepreneur takes on the tasks that a big business parcels out to hundreds if not thousands of employees, a small business doesn't feel so small.
As your own boss, you're tasked with completing a wide assortment of duties required to keep your company thriving, from purchasing and finances to research and development and marketing. Considering the weighty responsibilities inherent in running your own business, we recently asked some small-business owners the following question:
What's the biggest obstacle for small businesses in their communities? Is it support from local governments? Big-box competition? And how can small businesses work better with their local government and get more support?
The consensus is that big-box competition is a real threat to the small-business owner, but the good news is that what makes the small-business owner unique is what makes winning the big-box battle possible. Working with local government can also have a positive impact on the big-box threat.
Competing with the Big Guys
Behemoth retailers with their ability to monopolize distribution channels, spend more on marketing than you make in a year, offer loss leaders at will and enjoy volume discounts do make it hard for the small business to thrive, especially when the business is a startup, says Sam Androus, owner and CEO of Love+Grace, a lounge-wear brand that launched its first collection last September.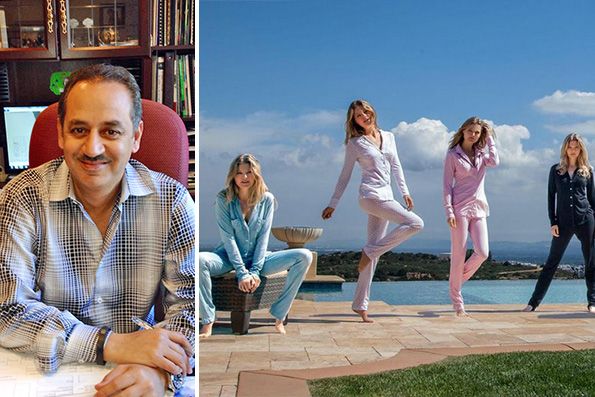 "Big box competition can be a real problem when you're first starting out, because as a new brand it takes some time to be recognized and accepted in the marketplace," Androus says.
The good news is that a small business is the antithesis of a big-box company, says Mike Escobedo, owner and publisher of The Old Towne Orange Plaza Review, a regional publication he founded in 2001 that focuses on a historic district in Southern California that contains a high concentration of small businesses.
"Small businesses are everything that big businesses aren't," Escobedo says. "Generally, when you shop in a big-box store, you're lucky to find help, and when you do and ask where something is, the employee often doesn't even know if the store has the item or what shelf it's on. Chances are the product may also be inferior. Go into a small retailer, however, and you can enjoy speedy, personalized service and most likely better products."
Relationships Matter
Escobedo and other small-business owners feel that the key to keeping a small business thriving is relationships. "I've watched many businesses over the years, and those that survive are the ones where the owners and employees develop relationships with customers," he says. "The business owners share their insights on products and perhaps most importantly, their passion, which is contagious and builds loyal customers."
Relationships are paramount, agrees Karen Yankovich, a business coach and social media marketing expert. "Developing a bond with customers is critical in this big-box age, especially when customers are using services like Groupon. Small-business owners must engage customers, or those customers will quickly jump on the big-box bandwagon to shop price without even a glance back."
Making Local Government Work for You
Take the idea of relationships to the next level and use those skills to help make local government work for you as well.
"In my experience, the small businesses that get the most support from the local government are the ones that reach out and become a staple in the community," Yankovich says. "Join the Chamber of Commerce. Be a fixture at community events. Local governments do try to support their businesses, but it's not monetary support, it's PR support. If small businesses want more support from local government, it needs to be a team effort."
You can't just take from local government, Escobedo agrees. "Make an investment in your local community, which is bound to positively affect your business," he says. "Volunteer to work on events or serve on local boards, which will get you out in the community networking and building valuable customer relationships."
Read more articles on leadership.
Photos: iStockphoto, Love+Grace