In late October 2016, Dave Grossman traveled from New York to Boston to demo his company's new 3-D animated patient education videos. The vivid, colorful, crystal-clear motion displays played on loop for three consecutive days on two 42-inch screens at the annual meeting of NASS (North American Spine Society). The scene drew a rapt crowd to the booth Grossman had set up for DG Medical Animations, the nearly two-year-old division of his interactive marketing firm DG Interactive, founded in 2002.
Along with David Campbell—the company's lead animator, who usually works remotely behind the scenes from his Toronto studio—Grossman relished watching reactions to their work. People stood and gasped, transfixed. Animated reenactments of things like a retractor making a smooth incision into the back for spinal decompression surgery, or a screw fastening two bones together, led some physicians to sign up for trials that would allow them to share these videos with current and prospective patients on their own websites.
Though recently focused on patient education videos, DG Medical Animations also creates mechanism of action videos. "These might show a medical device going through the body for a hip or knee replacement," Grossman explains. "Or it could be an endoscope going down a throat. These [videos] are marketing tools for companies to show why their device is newer and better, and why it should replace what doctors are currently using. If it has a brighter light inside the body, or a wider field of view, we can show that. They can engage doctors in ways that a brochure or reading a study can't. That's powerful."
I don't want to compete against a million companies. I want to compete against a handful of companies and be the best.
—Dave Grossman, founder, DG Interactive
Serving B2B and B2C audiences, DG Medical Animations grew out of Grossman's 15 years of developing and designing websites. DG Interactive also created 3-D animations, mostly for consumer electronics. Both divisions are self-funded and rely on a lean team of remote employees that Grossman oversees from his Madison Avenue office.
A few years ago, frustrated by the process of bidding against increasingly outsourced web development, Grossman knew he needed a new niche. "Companies overseas would provide quotes we couldn't match in a million years with North American labor. I didn't want to sell a commoditized service anymore," he says of the strategic pivot. "There are a just few dozen companies in North America that specialize in medical animation."
Grossman had the realization, "I don't want to compete against a million companies. I want to compete against a handful of companies and be the best." He also craved a new challenge in terms of personal growth. So he listed his top three passions: food, travel and medicine.
Around the same time, he was indicated for spinal surgery. After years of dealing with chronic back issues, Grossman was well-versed in medical jargon. Still, he didn't understand the surgeon's plans, despite their 30-minute conversation.
"I got home and went down what we call the Google wormhole. I watched a YouTube video of actual surgery and was so off-put by that. There's no way I'm getting that surgery, I decided. I'm out. I never had it and turns out I probably didn't need it," he says. Realizing that patients need reliable access to this kind of information, he saw a medical shortcoming to address. "Patients have to be their own advocate. Uninformed patients are their own worst enemy. I became very passionate about the process, from diagnosis to proposed treatment. I knew what questions to ask."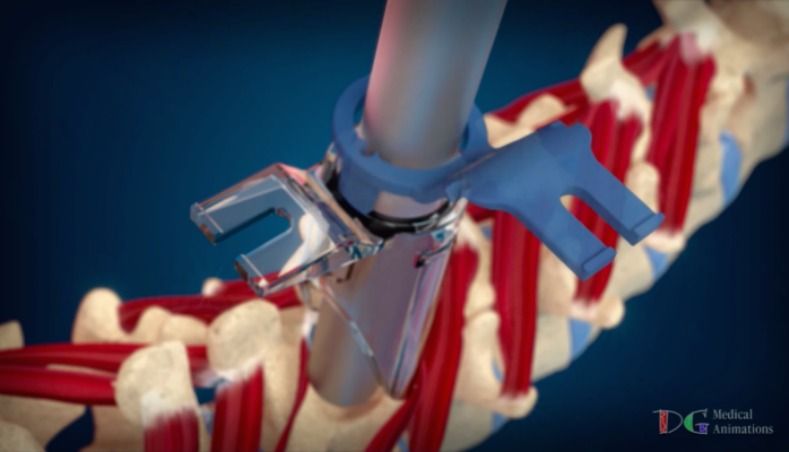 Dave Grossman's DG Medical Animations creates 3-D imagery to educate patients and engage doctors.
His "aha moment" came soon after, while laid up watching TV. A pharmaceutical commercial with a mechanism of action animation—the kind that shows a drug interacting with cells in the body—led him to realize that with more generalized experience in 3-D animations, his company could develop a medical specialty.
"I want everyone to have what I wanted: a two-minute video explaining what's wrong, what the doctor will do to fix you, what you need to do post-procedure to maximize recovery, and what risks are involved," he says.
Grossman compares the accessibility of animated videos to doctors' existing 2-D arsenal of educational tools: pamphlets, photocopies, pointing with a pen to an image of bulging disc. He wants to take medical understanding to the next level by supplementing medical conversations with relatable video stories.
Currently in talks with a major New York hospital about developing a clinical trial to measure animations' efficacy in terms of reducing patient anxiety and increasing post-procedure compliance, he is especially focused on emergency-room scenarios. "A nurse or a doctor could hand [a tablet] to a patient and say, 'This is what we're doing.'"
With little existing research on animations as education, Grossman sees opportunity for manufacturers of devices to help make these videos widely available. Since asking hospitals to introduce a new non-reimbursable cost center is an uphill battle, he's also looking into the possibility of coverage by insurance companies.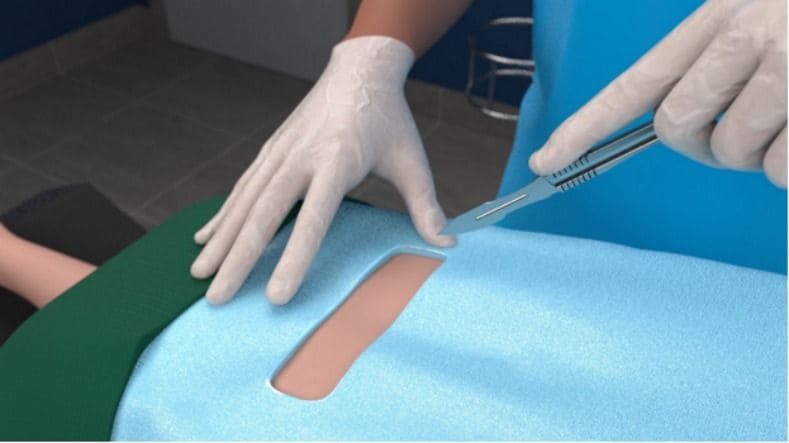 Grossman hopes the company's animated videos can help to explain procedures and reduce patient anxiety.
While 2015 was about proof of concept for DG Medical Animations, 2016 was a growth year in terms of onboarding new clients and revenue. In 2017, Grossman plans to find a clear payer path for scaling these educational materials. An angel investor himself, he's open to raising "smart money."
"The kicker for this new line of business was when I brought it up with our lead animator, David Campbell," says Grossman. "I thought I'd have to sell him on the idea, but turns out that his father is a medical engineer, and medicine is an important part of his family history. That sealed it. It was a niche market that lined up with our passions."
Grossman and Campbell, who first collaborated 15 years ago for a now-defunct communication agency, communicate daily via Skype. Grossman recruits a wide and modular network of freelancers through referrals. "With remote work, it's all about trust. As a small business, I like to hire through people already involved in the project. They know that their work will be impacted by a new member of the team."
Like characters in a buddy movie—with Campbell working in his cave-like studio, sometimes not sleeping for two days to get it done, says Grossman—the two are focused on building DG Medical Animations into something much bigger. By tapping into the power of storytelling and the mind's need to make sense of complexity, their videos can put patients at ease at highly emotional times. All too familiar with that feeling of facing a mountain of medical problems, Grossman intends to scale it.
Photos from top: iStock, Courtesy of DG Medical Animations