For small companies, especially entrepreneurs building businesses without a lot of help, using a customer relationship management (CRM) tool can make all the difference. A CRM with the ability to automate some communications and push reminders for you to take actions can help smoothly drive your company forward. 

CRM Tools Make a Difference
The benefits you can reap start with simplifying your communications workflow; depending on the toolset you choose, you can improve how quickly you respond and guarantee that you're sending the right messages to the right recipients. These tools can also make data collection and analysis easier: Just having the option to ship off a stack of business cards and have them automatically added to your CRM system can help you quickly organize. But what if you could also collect information about the process by which prospects convert into customers in your business?
A solid CRM offers you the details that can help refine your sales process quickly. You may even be able to highlight problems you didn't know you had. For instance, finding out that a major chunk of your prospects disappear after receiving your price point can give you the hint that you need to better educate your clients about how you price your products or services. You can also manage customer service and other ongoing parts of your client relationships with a good CRM.
That level of analysis, combined with reminders to actually communicate with your customers, are precisely what an entrepreneur needs, especially when there's not yet room in the budget for a dedicated customer representative.
Make Every Communication Easier
Officially, the "C" in CRM stands for "customer." But it can stand for "contact," as well. I've yet to encounter a business owner who didn't have a giant stack of contacts, rarely well-organized. But contacts are just as valuable. As a new entrepreneur just starting out or a business owner pushing for an expansion to a new audience, the only real asset you may have is your network.
There are plenty of ways to use CRM tools to make your company run more efficiently, especially when you recognize all the different types of relationships it takes to keep your company going.
I've actually talked to entrepreneurs who use CRM tools to track information about their vendors. They've found CRM tools especially useful in industries where a consultant may recommend different products based on different situations. Gathering tons of data about vendors is a lot easier when you've got a system already set up for organizing details and tracking conversation. Being able to immediately dump in all the business cards you might collect in a conference expo hall certainly helps.
The same is true for a blogger managing guest posts, an event planner selecting speakers, and a variety of other entrepreneurial endeavors.
What Should I Use?
I work with a relatively small team, and we've prioritized using tools that require little training to get off the ground. For CRM, that means using tools that come to where we already do a large portion of our communication management: Gmail. Especially for a small business, keeping the friction of matching information across systems is a critical requirement. Therefore, we use Streak, a plugin that adds some serious CRM capabilities to Gmail. Streak lets us track different communication workflows and make sure we're staying in touch with the people we need to talk to.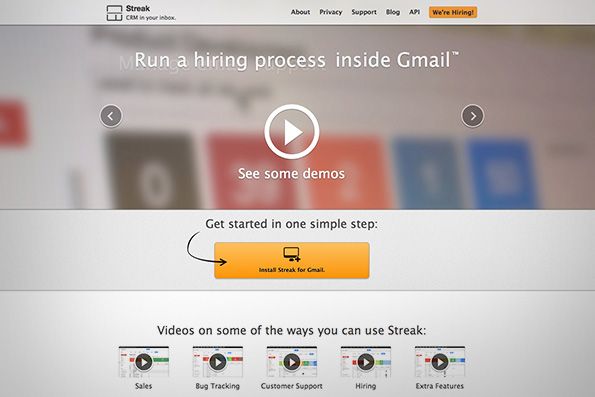 We also use another plugin, Rapportive, to pull together all the information we have about our contacts. Those details, as well as information pulled from social media platforms like Twitter and LinkedIn, appear in a sidebar to the right of our emails.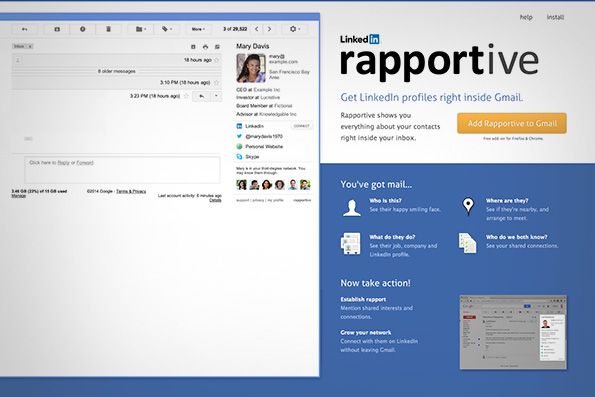 Obviously, this is a small business's CRM solution. Although there are plenty of similarly sized small businesses that have more robust needs, we don't have a particularly intensive sales process and don't need much more to manage our communication workflow. We may want something more complex down the line, but when I picked our current toolset, my line of thought was simple: tools that we could use immediately and would help us now. We can migrate our information later on if we need to, but we're already getting full value out of our CRM tools.
What CRM tools are providing value to your small business? Let us know in the comments below.
Thursday Bram is the founder of Hyper Modern Consulting, an online content creation and consultation firm. She is also a member of Young Entrepreneur Council (YEC), an invite-only organization comprised of the world's most promising young entrepreneurs.
Photos: iStockphoto, Streak, Rapportive