For the past five years, I've spent most of my waking hours immersed in social media. I've consulted, advised, evangelized, written and spoken on the topic.
It's among my greatest professional passions. But I have others. They include small business and entrepreneurship. Both of these have a great deal to do with my work over the past three decades.
I'm joining the talented gang that writes for OPEN Forum, because this is a site for my perfect storm, where three critical interests converge.
I was raised seeing the dreams and nightmares of small business. My father launched a series of retail and small sales enterprises. Each began with excitement and each, unfortunately, ended badly.
My father kept his business troubles to himself. I have to wonder that if he were around today, could he have learned from social media? Would it have helped him with better business practices? I like to think so.
My brother also started as a small business entrepreneur. Some people credit him with opening the first suburban specialty store.  The idea was to bring retail to where the shoppers lived. Give them free parking, reducing their travel time so they could increase shopping time. My brother did very well. His business grew into a chain of 53 locations.
My brother's enterprise predated social media. But there was something in the concept. He brought retail to where the shoppers could be found. Today, those shoppers can be found online. Today, parking is not an issue. The issue is that the shortest distance between you and your customers, prospects, future hires, investors, and competitors are the social networks, communities, blogs, and video and audio places that we call social media.
Early in life I was a newspaper reporter and editor, working for large organizations that often seemed to value desks more than the people who sat at them. I hated the vow of poverty so I went into PR, in Silicon Valley. I soon found my love was startups.
After a few years, I got the courage to open my own shop. It lasted 17 years. During that time, we focused exclusively on early-phase companies. We helped launch over 200 products. Some of them endure until today.
If you are in a small business or even a home office; if you have hopes and dreams sometimes slogged by administrative anchors and issues; if you have dreams and are willing to pay the price to make them come true, then you and I have much in common.
This column is dedicated to helping you find your way through the morass that social media can appear to be. I plan to tell you stories about small business owners who have used social media in diverse ways to succeed by every way you can measure.
Primarily, I am a storyteller. I think that telling you real stories about people in social media is more useful and interesting than pontificating and theorizing.


Want more from new OPEN Forum writers? Check these out:

Some of the people you will hear about in coming weeks include: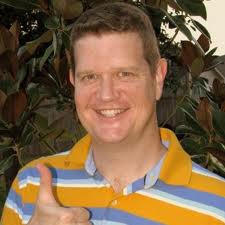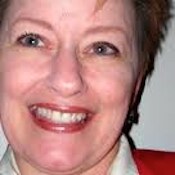 These profiles will be mixed with tips and lists of information I've picked up during my time as a consultant and writer. I've talked to hundreds—perhaps thousands—of small-business people over the years.
And I will be looking for your help as well. If you have stories, questions, concerns, or tips related to social media—anything that will help small and medium business people start and improve in social media—please 
e-mail me
 your ideas. 

Image credit: Eva Blue