Four small-business owners in Sioux Falls, South Dakota recently decided to work together—literally.
The businesses—a florist, a wedding planner, a photographer and a videographer—formed Uptown Events, a space they share together in a historic downtown building, according to the Argus Leader. After the four business owners met each other and realized they "clicked," they decided that co-mingling their office space could be beneficial to all.
After all, couples planning weddings need to hire all types of businesses. Though vendor referrals in the wedding industry are very common, what's more convenient than having all your businesses within footsteps of each other?
"When I am hired to do an event, 99 percent of the time I'll need to book a florist, book a videographer, book a photographer," said Megan Randall, the owner of Gala by Megan. "This gives me vendors I have close relationships with at my fingertips and we all work well together and offer the best prices."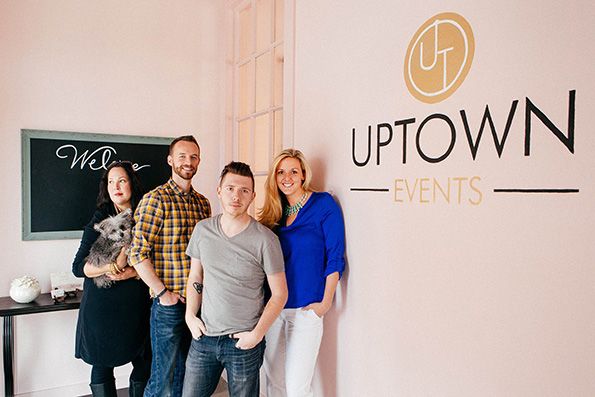 Having all the business owners in close quarters also allows them to share ideas and information that can help them grow their business and customer base.
The rise of co-working spaces and other economic trends has also led to more small-business owners embracing collaboration and sharing office space—sometimes even with their competitors. Sharing space and ideas can make a lot of sense, especially when the businesses complement each other (like the wedding vendors) and when the owners all get along.
Before shacking up with other business owners, however, it's important to set some ground rules and work through some common issues that spring up—such as who pays what portion of the costs of renting, owning and cleaning the space; who's responsible for maintaining what portion of the office space; and how decisions will be made about the agreement.
Nolo offers helpful guides on what small-business owners should consider before sharing space and how to prepare an office sharing agreement.  
Read more articles on small-business news.
Photos: Courtesy Uptown Events