A few years ago, a survey from Pew Research warned of the "decline of marriage." But that's all about to end as America enters a wedding boom the likes of which we've never seen before (and we're talking about an industry that already brings in around $50 billion annually).
The proof is in the numbers. Officially, a "baby boom" year is one in which 4 million or more children are born in the United States. Baby boom 2.0 essentially kicked off in 1987 when 3.8 million kids were born. By 1989, the birth rate topped the magical 4 million mark and essentially stayed at or around that number through 2012, the latest year for which numbers are available.
The median age women in America get married is 26.6 (for men, it's 28.6). Those babies born in in 1987 turn 27 in 2014. Do the math, and you'll see why the wedding industry, which is comprised of dozens of businesses, is about to take off.
Tying The (Expensive) Knot
According to the annual Real Weddings Study released earlier this year by TheKnot.com and WeddingChannel.com, the average wedding budget is $28,427, though if the wedding is in Manhattan, the average wedding spend soars to more than $76,000.
Another part of the wedding surge is due to the increasing legalization of gay marriage. According to the Real Weddings Study, same-sex couples are older when they get married and are more likely to spend slightly more on their weddings than the average couple. Following the legalization of gay marriage in New York in 2011, Bloomberg Businessweek predicted, "Legalized gay marriage could add $100 million a year to New York's economy. Small businesses will get much of that windfall."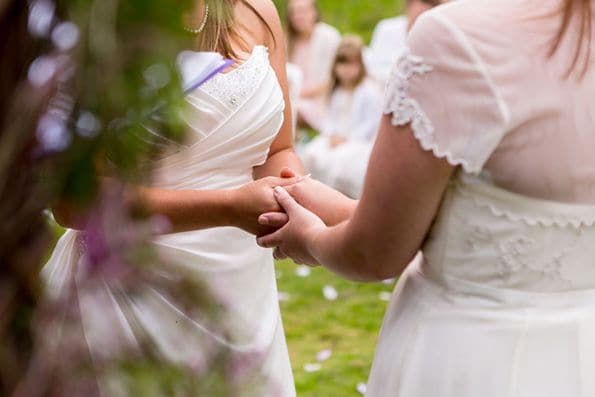 In Washington state where gay marriage has been legal for just about a year, gay weddings made up 17 percent of the total number of weddings in the state during that same time frame. According to the Williams Institute at UCLA, "Same-sex weddings couples pumped $39 million into Washington's economy, and that just includes couples that live in the state." Since gay weddings are still only legal in a minority of states, they account for a good number of destination weddings and contribute to more tourism spending in areas where it's legal.
The Wedding List
Thinking of getting in on the boom? Below is a short list of businesses that cater to the happy couple. None of these are breakout ideas, but you don't need one to succeed in this industry.
Clothes, including the new trend of wedding dresses for "curvy brides"
Stationery and invitations
Gift stores/websites
Caterers, including bakeries
Restaurants
Wedding venues, such as catering halls, rural destinations, etc.
Wedding planners
Travel agencies, especially honeymoon planners
Flower shops
Directory publishers
Videographers and photographers
Jewelry designers and jewelers
Wedding planning sites
Wedding rentals, including bridal gowns and "fake" wedding cakes that make a big impression
Green wedding products and services
Destination wedding consultants
Creating New Traditions
But as the iconic wedding tradition goes, wedding opportunities aren't just about "something old." There's "something new" as well. The majority of people getting married are millennials, who aren't only comfortable with technology but want to do things differently. They're embracing new ideas like the Wedding Party, a mobile app that essentially creates a hub to share wedding details and photos with wedding guests. The company that created the app has already raised $1 million in seed funding.
And many of the new wedding entrepreneurs are millennials themselves who've been inspired by real-life experiences. For example, Jess Levin started her website, Carats & Cake, to provide a platform for brides and grooms to connect with vendors. Carats & Cake was born about a year ago when Levin saw the opportunity to solve a major painpoint, especially for brides. The site, Levin says, "allows brides-to-be to go beyond inspiration and connect directly with local vendors [who've been reviewed] by recently married couples."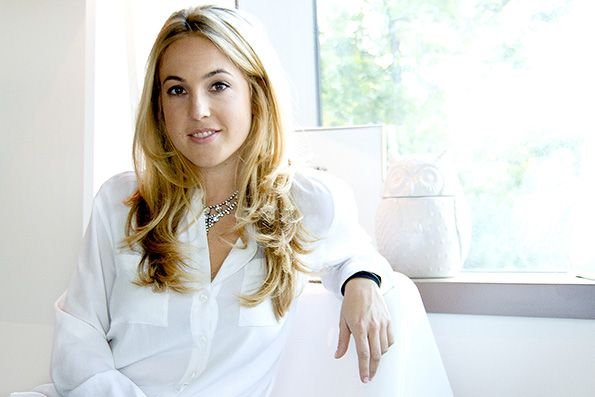 Levin says the wedding industry isn't that hard to break into, since it's built on the backs of small, local entrepreneurs. "The culture lends itself to be inclusive and supportive in many ways," Levin says. "Most vendors rely heavily on word of mouth and referrals to grow their businesses so they're really open to meeting and building relationships." 
Then there's the "something borrowed" part. Kathy Cheng borrowed the idea of wedding registries and started Thankful Registry to personalize them. She offers engaged couples the ability to design their own registries by adding items from any online retailer and choosing their own unique URL to share with their guests.
And, of course, there has to be "something blue." The Real Weddings Study reports that blue is the most popular wedding color. But purple was the runner-up, and now that Pantone has named "Radiant Orchid" the 2014 color of the year, bridal vendors should prepare for an uptick in that color's popularity.
If there's one takeaway from all this, it's that 2014 is the "gateway" year for wedding businesses. For at least the next 25 years, and maybe longer, millions of Americans will be getting married, creating long-lasting business opportunities as long as you keep up with the changing habits of brides and grooms, such as mobile technology. According to the Real Weddings Study, nearly 60 percent of brides use their smartphones for wedding planning, so if you want to reach them, your site better be mobile-friendly.
It's rare that an industry which has been around for eons rises to "hot" status. And the range of opportunities within that industry is so vast, there's bound to be something for every entrepreneur to embrace.
Read more articles on leadership.
Photos: Thinkstock, iStockphoto, Courtesy Carats & Cake