You've lost a customer. Perhaps you weren't so sad to see that one go.
But this one. This one hurt.
Every now and then, however, you're given a rare opportunity: the chance to win that lost customer back.
When Shaun and Jimmy Muldoon, brothers and co-founders of Muldoon's Coffee in Toronto, are in danger of losing a customer, they don't take that news lightly. In fact, Jimmy has been known to walk out of company meetings and head straight for the phone after hearing a client might be leaving them.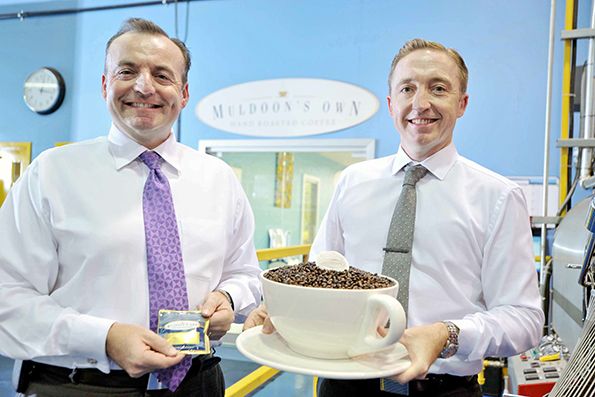 "There's a reason we grew from no customers to over 3,000 in a short period of time," Shaun says. "We're not in the coffee business. We're in the people business.
"The day you get a new customer is great, for sure," Shaun adds. "But when we make what we call a save—when we win back a client—that's an even better day."
Here are four ways the Muldoon brothers have learned to make a "save," in their 20 years in business. 
Whatever Happens, Be Thankful
Jimmy starts every conversation with an at-risk customer the same way: thanking the customer for their business to this point. He simply won't accept the fact that they're already gone, Shaun explains, so gratitude is a good place to start. If you want to have any hope of wining your customer back, it won't help you to go in guns blazing. Anger begets more anger. Thank your customer for their business and then ask them to explain the situation that's prompting them to leave.
Fall On Your Sword
"There's a difference between right and righteous," Shaun explains. Only one can give you a chance of winning back lost business. "Lots of people need to be right. Customer service isn't about being right. But if you cling too hard to that need to be right, you become righteous. Nobody wants to do business with you when you're righteous."
Shaun encourages you to fall on your sword and take the blame. Whatever the customer thinks went wrong is what went wrong, even if it's not true. Right now, the customer is right and if you want to win the customer back, you can't lapse into righteousness.
Hear your customer out, offer apologies, then explain what should have happened. By doing so, you're letting your customer know you've heard them and understand their frustration. While the solution you're offering now might not do much to mend the wrongs, it can offer your customer a glimpse of what you'd do in the future should they decide to give you another chance.
Start Over
It's bad enough when a customer gets to the point of leaving. It's even worse when you win them back and leave room for the same situation to happen again. "People spend a lot of time on winning new business when they should be spending just as much time on keeping the business they've already won," Shaun says.
When you win a customer back, the Muldoon brothers believe you have to start that relationship over. You can't just pick up where you left off. You have to go back to what won you that business in the first place and keep making that happen daily.
But there will always be times where, for all your apologies, understanding and willingness to give things another go that the customer will still head for the door.
You Can't Win Back Every Customer
Some will be gone and there's no getting them back. Others, you might not want back. What you can do when you end up losing the customer is figure out what you've learned and make it a teaching experience for your sales and customer service teams, along with ownership. Share your company's mistakes as openly as you share your successes.
Shaun advises two things: Leave the door open, and do things properly. The Muldoon brothers are big fans of wishing their customers well and inviting them to reach out if their new coffee provider's bill isn't what they expected or they find the new service lackluster. And they always leave a client properly. "If you do things properly, it won't be weird when you run into that customer in the mall a few months or years down the line," Shaun says. This means respect, through every step of the severance process and after.
And finally, the Muldoon brothers have one more piece of advice—and this bit is about preventing the need to win back customers. "Your customer service team should be filled with people who love people," Shaun says, "not people who find your company's customers a burden." By re-evaluating your staffing decisions, you just might find your customer service team is in more need of an overhaul than your products or your finicky clients.
As Shaun points out, customers get 100 percent of Muldoon Coffee's attention, every day—not just when they're about to head out the door.
Read more articles on customer service.
Photo: Getty Images; Courtesy of Muldoon's Coffee