We celebrate Women's Equality Day on August 26 to continue to raise awareness of the importance of achieving full equality for women.
There's no shortage of talk today about the business value of including more women in leadership positions. Yet, the path to the top is still harder for women than it is for men.
Most Americans surveyed in the Women and Leadership 2018 report by the Pew Research Center say it's easier for men than women to get top leadership positions. Out of 4,587 respondents, 61 percent of men and 74 percent of women felt this way.
According to the report, "most say men still have an easier path to the top and that women have to do more to prove their worth."
These perceptions may be behind the uneven playing field seen in the workforce, with men far outnumbering women not only in the C-suite but at the managerial level as well.
In Women in the Workplace 2018, McKinsey & Company report that 62 percent of men hold manager positions vs 38 percent of women. (The report includes data from 279 companies employing more than 13 million people as well as 64,000 employees who were surveyed on their workplace experiences.)
What are the barriers to women reaching leadership roles, and what can women do to overcome hurdles and climb the glass staircase to the top? Three successful women leaders weigh in.
Finding Your Own Leadership Style
"Right off the bat, I'd say, take up space, be big in the room and drive the bus," says Claude Silver, chief heart officer at digital agency VaynerX. Silver is a coach, manager and mentor to the 800 employees at VaynerX.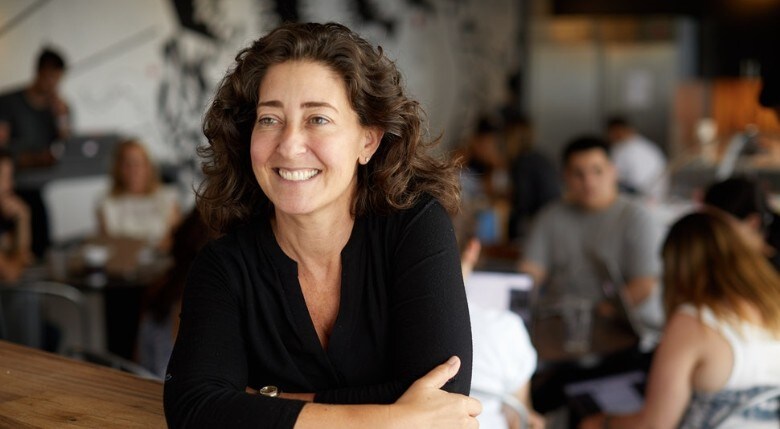 Claude Silver
Photo Credit: VaynerX
"What all of that means," explains Silver, "is having the courage and self-awareness to understand when the younger version of you is being triggered and starting to silence you."
The common saying, "fake it til you make it," doesn't hold much water with Silver.
"I do believe," she says, "that we all have to tap into that fire inside of us that wants to be the best."
According to the Pew Research Center report, a majority of respondents (57 percent) think that men and women have different leadership styles. With that in mind, should a woman aspiring to a leadership role change her style to be closer to a man's style of leadership?
Not so, says Silver.

"Just acknowledging that men and women have different leadership styles is important. We don't have to lead like men to be good leaders," she says. "Women must not only take note of powerful female leaders, but they must have faith in their own gut and judgment when making leadership decisions."
Trusting Your Gut
Silver's advice is echoed by Susan Cain, author of the bestseller Quiet: The Power of Introverts in A World That Can't Stop Talking.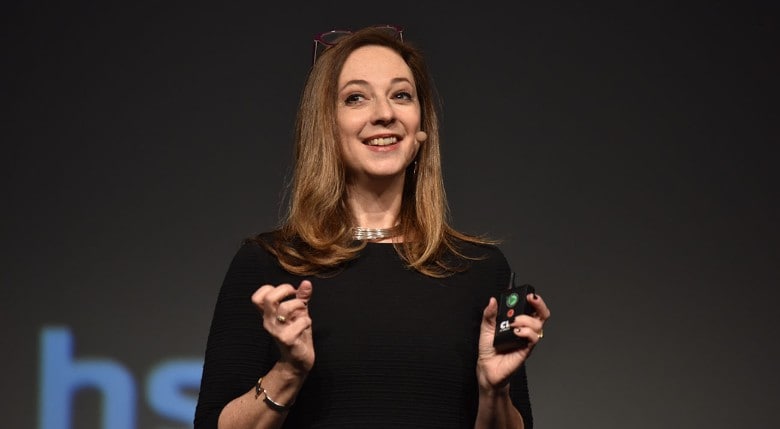 Susan Cain
Photo Credit: HSM Expo
"Get in the habit of speaking from a place of conviction," Cain advises. "People can tell when your words are coming from deep within your gut. It doesn't matter how tall or short, loud or soft, masculine or feminine you are: Your words will have power."
"We have to remember," adds Silver, "as a woman, we belong in the same rooms that men belong in and recognize it takes courage to use your voice in that room. You are in control of you, no man or woman can take your voice away from you."
Face the stereotypes and use them to [your] advantage. If society doesn't believe that you as a woman will be good at a certain job, they won't be ready for the power that you bring to the table.
—Claude Silver, chief heart officer, VaynerX
Silver sees two barriers for women in the workplace.
"There are barriers," she explains, "that exist due to societal patriarchal tendencies the business world tends to fall into, such as the stigma around the length and general concept of maternity leave.
"But there are also barriers," she continues, "that we as women put up for ourselves, whether subconsciously or consciously, such as believing we don't belong in fields that are historically dominated by men."
Confronting Internal Barriers
Sally Helgesen also sees internal barriers (often referred to as "imposter syndrome") as an impediment to women progressing in the workplace. Helgesen is a consultant on women's leadership, and best-selling author of How Women Rise.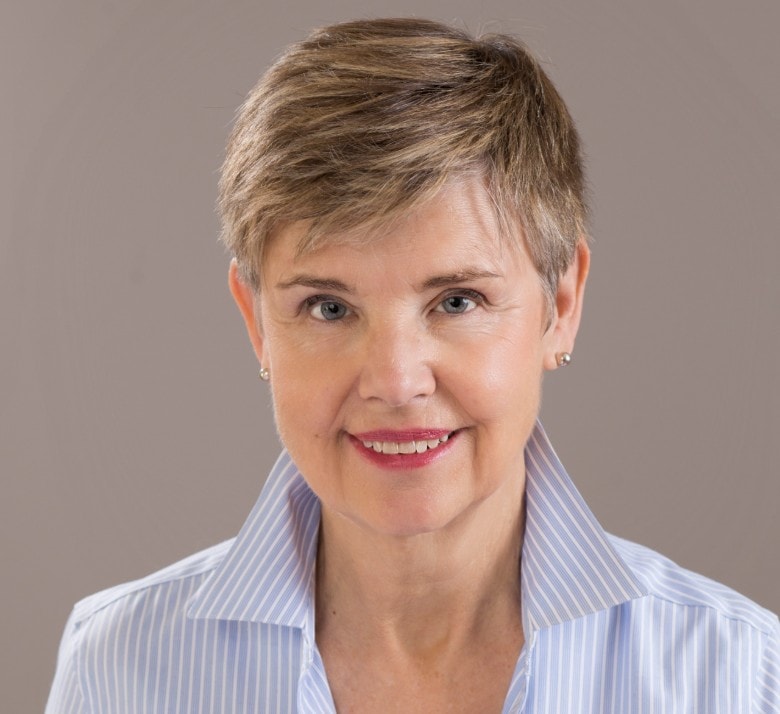 Sally Helgesen

Photo Credit: Sally Helgesen
The internal barriers Helgesen sees include beliefs, fears and habits that continue to hold women back. One example she mentions is women's reluctance to claim achievements and expecting others to spontaneously notice and value their achievements. "If you struggle to claim credit for your achievements," says Helgesen, "it may cost you throughout your career." Helgesen advises women to market themselves. As she puts it, "speaking up about what you contribute and detailing why you're qualified does not make you self-centered or self-serving. It sends a signal that you're ready to rise."
Challenging the Barriers
"The way that women can challenge these barriers," says Silver, "is to face the stereotypes and use them to their advantage. If society doesn't believe that you as a woman will be good at a certain job, they won't be ready for the power that you bring to the table."
It's important "to address any stigma or mistreatment we have in our own work forces," she continues. "We need to be clear with our team members and HR department that these issues exist and work to implement more inclusive changes."
While this is something that cannot be done overnight but, as Silver puts it, "it will have the potential to impact women in your workforce for years to come."
Unlike cultural and structural barriers, internal barriers are within your control. Taking inspiration from these successful women leaders, start by raising your self-awareness. Do you sabotage your success by not grabbing opportunities to stand out as a leader in the room? A CEO I reported to years ago made an observation I've never forgotten. During a mentoring session, he said to me: "You should strut your stuff in meetings." Act towards your fear and raise your hand in the room.
Addressing what holds you back can be a powerful means to step forward and be seen and heard in the din of the crowd. Self-awareness precedes self-management.
Read more articles on leadership skills.
Photo: Getty Images