When is the right time to start a company? It's common for entrepreneurs to struggle with this question—and the truth is, there's never a clear answer. The timing will never feel right. You will never feel experienced enough. The key is to just do it—get started, keep an open mind and be relentlessly optimistic—even in the face of setbacks and failures. 
Need some inspiration to take the leap sooner rather than later? Meet these three high school students, who all managed to start companies before they turned 18. 
1. Alex Parker, CEO and Founder at Brand Strategix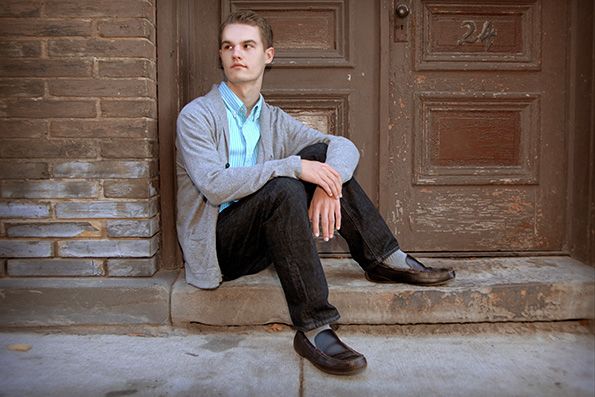 Alex Parker started Brand Strategix in 2012 at age 16 after working as the head of Internet marketing at a multimillion-dollar private jet management firm—a role he landed after a gig as an unpaid intern in online marketing.
"After a couple years working as an unpaid intern, I needed to start making some money, so I thought about some settings I would enjoy working within, and immediately thought of the airport," Parker says. "I loved being around aviation and people who would inspire me because of their success, so I found a couple companies at my local international airport, and sent them emails to see if they had any positions available."
What he soon realized was his true calling: entrepreneurship.
"I was inspired to start a business in high school because the job market for teenagers offers nothing but jobs that pay under $15 an hour—if you are lucky—and you're not building your own dream, but instead someone else's," Parker says.
Being young, according to Parker, has its advantages—the biggest one being mentorship. "Established professionals seem to have the willingness to help younger people more than older people, for whatever reason," he says.
Starting a business, while challenging at any age, had its unique challenges for Parker at 16. "The biggest challenge I have had was being under the legal age of an adult, causing me and my lawyers to have to get creative to keep my company legal in the eyes of the state and federal governments," he explains.
Landing clients, however, has not been a problem for Brand Strategix. Parker explains that his agency's results speak for themselves.
"When we design websites, conduct online advertising for clients, and perform all of our other services, our first and foremost concern is ensuring that we create the ROI on our client's investment in our services, as soon as possible," Parker says.
The process of starting a business has taught Parker an early life lesson: Challenges are merely curveballs that can be overcome. "It really taught me that there is nothing that can stop me from achieving what I set out to do," he says.
2. Ben Simon, Founder at Simon Lawn Care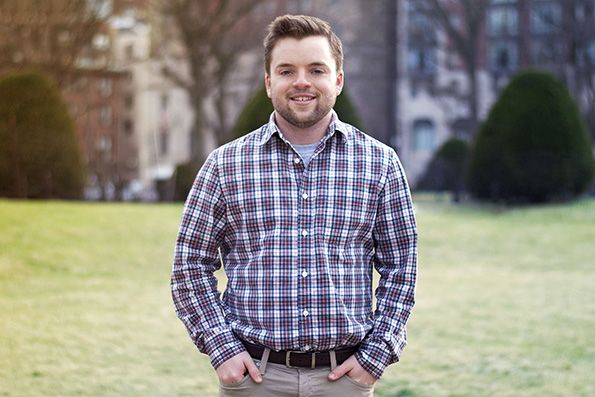 One of the biggest challenges an entrepreneur faces involves pinpointing a business problem to tackle. Thirteen-year-old Ben Simon turned to his everyday experiences for his business idea. "My company started when I learned that my parents were overpaying for their lawn care," Simon explains. "I began by providing the same services for half the price."
Simon quickly mastered the art of learning by doing—gradually refining his business model and ramping up his services. "I quickly learned that I needed more skilled labor and someone who could work full time," Simon says. "I hired my first adult employee at the end of 8th grade."
Six years later, Simon's business has grown to a team of six full-time employees. "We are working on expanding our services into food-waste collection and local food distribution," Simon explains.
Throughout this journey, the biggest lesson that Simon has learned is resilience.
"I was faced with many unusual challenges due to the fact that I was younger than everyone I employed," he explains. "I owned a truck before I had a license, but was only able to use it when I paid someone to drive me around. I was not able to incorporate until I was 18, which it made it more difficult to scale my business."
3. Patrick Clinger, CEO at ProBoards
Hobbies have the potential to become revenue-generating businesses—but the connection between passion projects and income can be less than obvious.
When 17-year-old Patrick Clinger started ProBoards, his goal was to try a project that interested him.
"I come from a family of computer programmers, and had an early interest in all things related to the Internet," Clinger says. "I quickly learned how to make websites and code, and felt that I could use these talents to build a successful business."
After trial and error, Clinger was able to launch a new type of online message board. "Online message boards were still in their infancy, and I felt that I could bring a superior service to market," Clinger says.
Now, 14 years later, ProBoards is the largest provider of free forum hosting on the Internet, with more than 40 million monthly visitors.
The most valuable lesson that Clinger has learned has been to keep an open mind about new technologies. "I think that younger people look at things from a different perspective," Clinger says. "We see opportunities with emerging technologies that an older generation may not be privy to."
Read more articles on leadership.
Photos: Thinkstock, Brand Strategix, Courtesy Ben Simon, Madison Alexander PR