Effectively managing business development while leading a busy "hybrid" life may be a significant concern for many entrepreneurs and business owners today. (A hybrid life is when our work and personal lives become so interconnected that the boundaries are no longer perceptible.)
Blending a vibrant personal life with a jam-packed business life may be difficult, especially so if spending time on business development is a top priority for you. Having an around-the-clock devotion to your business and work life may come at the expense of your personal life.
Here's the thing: Business development and personal development go hand in hand. To grow and improve your company, you need to grow and develop yourself as well. After all, it's hard to achieve your great plans if you don't master yourself.
A big part of this self-mastery includes:
●      paying attention to your emotional well-being,
●      maintaining some order in your life and
●      knowing how to prioritize what is critical.
To find out how you can focus on business development and being productive while still enjoying life, I spoke with four busy experts in various fields. They shared some of their wisdom to help you live a successful hybrid life.
1. Build your emotional resilience.
Leo Widrich, co-founder of social media management platform Buffer, went from co-owning a multimillion-dollar business to being an emotional resilience coach and writer.
"I've enjoyed helping dozens of entrepreneurs and CEOs become more emotionally resilient, which continues to be my calling, and see how their life takes on a whole different form where they feel less stressed and busy and still get to do all the things that excite them," Wildrich says.
I asked Widrich to explain what he means by emotional resilience.
"Emotional resilience," he says, "is a bit like surfing. And we humans are all surfers of life. In life, we need to surf lots of different waves—some smaller, some bigger, some that we ride for a while and some that crash quickly. And if we don't know anything about surfing, that will be no fun at all. We'll lose our balance constantly, and get tumbled by the waves one after the next one. It'll feel like we're drowning most of the time.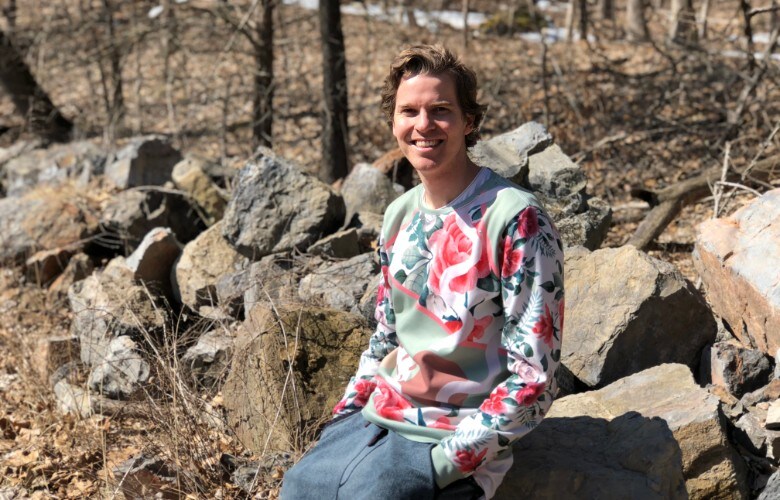 Photo Credit: Leo Widrich
"The same thing happens to us if we don't have emotional resilience," he continues. "Any [experience], even a slightly upsetting [one], will throw us off balance, and we're constantly drowning in life and can't enjoy the waves. Learning to be emotionally resilient means to learn how to surf the waves of life. To have a window of tolerance for different life experiences.
"Emotional resilience," Widrich adds, "helps you be more in touch with life and all its fragrances and facets. It also creates more clarity around what your priorities should be, and space to let the tension...many of us carry, dissolve. As we learn to become more emotionally resilient, we primarily become more free and have more choice to live the life we want. It takes some training, just like anything else, but to me, training to be good at living life has been the most rewarding thing I could do."
2. Create outer order.
I caught up with Gretchen Rubin, author of several New York Times​ bestselling books. Her most recent book is Outer Order, Inner Calm. According to Rubin, outer order contributes to inner calm and self-command, at the office or home. Whether it's deciding to abandon a project that you're never going to complete or tossing unnecessary papers, getting control of your environment can make you feel more in control of life in general.
How might the concept of outer order help busy entrepreneurs and business owners?
"Despite what many experts claim," Rubin says, "there's no one 'right' way to create outer order. You may be a minimalist; you may love abundance. You may want to spend 10 minutes each day to clear clutter; you may want to do an all-day purge. You may thrive on social connections with colleagues, clients or customers; you may need a lot of time in silence and solitude.
"When we create outer order in the way that's right for us, it's much easier to maintain it," she says.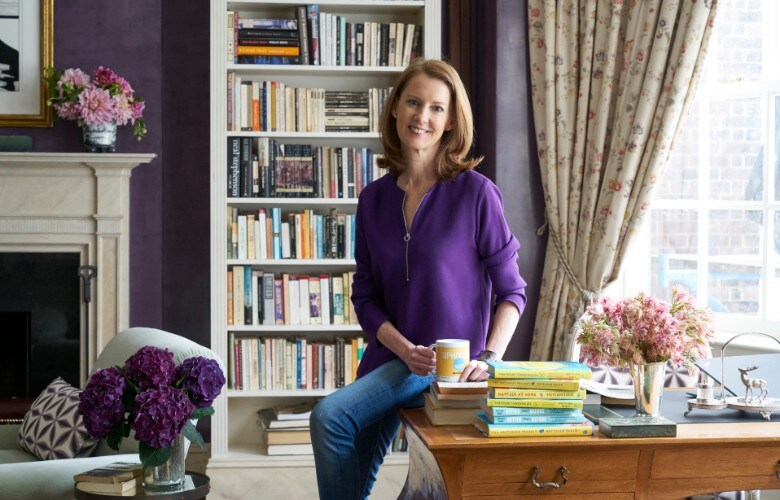 Photo Credit: James Merrell
"Sometimes, busy people assume that they have to spend a lot of time and energy creating and maintaining order—and they know they don't have much time or energy to spare, so they don't bother to try," Rubin explains. "But it's possible to create order in small steps. You can fight a surprising amount of clutter without setting aside a big block of time to deal with it."
"For instance," Rubin continues, "the one-minute rule: Do any task that can be finished in less than one minute, without delay. Hang up a coat, read a letter and toss it, put a document in a file, throw away a pen that doesn't work, put the stapler back in the cabinet and close the door. Because the tasks are done so quickly, it isn't too hard to follow this rule, and it's amazing how much can get done, in one-minute increments, over the course of a few weeks."
3. Know what to prioritize when it comes to business development.
When you embark on business development, you face many priorities. One of those priorities may be using social media to grow your business. Managing social media can be one of the most time-consuming aspects of business development.
Each day determine your MIT—Most Important Task. Do that first. And get it done before you move onto anything else. It's not a foolproof technique, but it can help establish priorities and get the right work done.
—Daniel Pink, author
How do you manage social media and engage with your followers in a way that it doesn't drain your productivity, all while juggling your work and home commitments? I posed this question to Guy Kawasaki, marketing specialist, Silicon Valley venture capitalist, and author of 15 books, including his latest, Wise Guy: Lessons from a Life.
"Your perspective is framed wrong if you are trying to maintain productivity while managing social media," Kawasaki says. "At this point, social media is a core function—it's not something you do when everything else is done. You wouldn't ask, 'How can I maintain productivity while designing products or selling them?' You should not give second-class status to social media, either."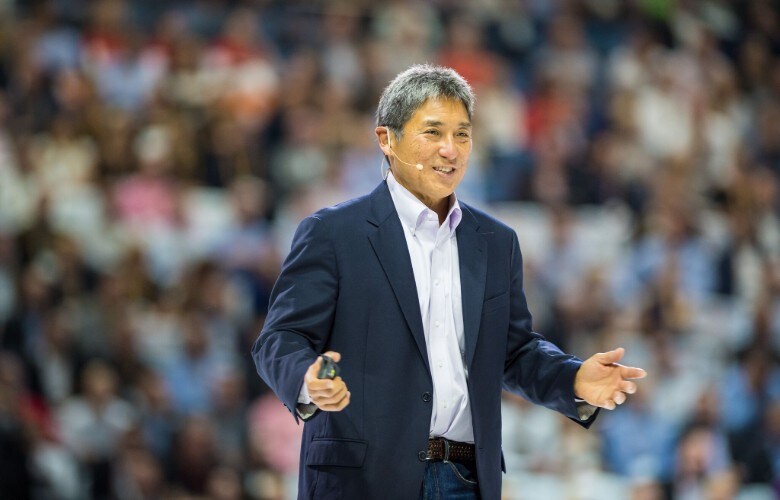 Photo Credit: Guy Kawasaki
Social media is a core function today for reaching the maximum number of people to grow your business. As of January 2019, there were 3.5 billion active social media users, according to Statista.
Taking Kawasaki's wisdom into account, consider how you can manage this fundamental aspect of business development and stay sane. One question you can ask yourself is:
What is the top strategic imperative for business development that only I can deliver?
If the answer is managing social media, then consider delegating or outsourcing less critical functions to others. Bottom line: You can't do it all. So, decide what areas are crucial for your business development, and schedule your time accordingly. Disciplined prioritizing can help you master your time so that you can fit in all that is important to you.
I also reached out to Daniel Pink, the award-winning author of six best-selling books, including his newest, When: The Scientific Secrets of Perfect Timing.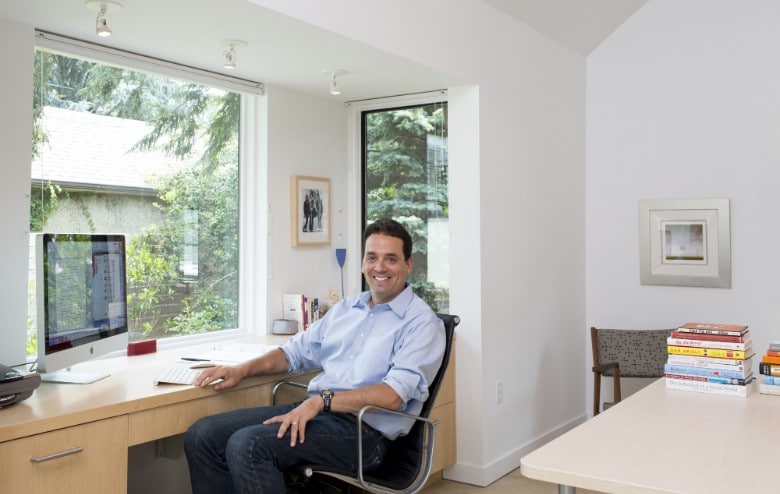 Photo credit: Eli Meier Kaplan
Pink writes extensively about productivity. He shared this tip with me about prioritizing:
"One of my favorites is this: Each day determine your MIT—Most Important Task. Do that first. And get it done before you move onto anything else. It's not a foolproof technique, but it can help establish priorities and get the right work done. As [management consultant] Peter Drucker reminded us years ago, one secret of success is to do first things first—and second things not at all."
Read more articles on work-life balance.
Photo: Getty Images, Leo Widrich, James Merrell, Guy Kawasaki, and Eli Meier Kaplan