Two years ago, childhood friends Maxine Bédat and Soraya Darabi met for coffee and were discussing the relatively recent trend of transparent consumption. "We care about where our food comes from and where our crafts come from, but we don't know where our clothing comes from," Darabi says.
At that time Darabi was wrapping up her involvement in Foodspotting, the food photography app she co-founded and sold to OpenTable for $10 million. Bédat was a lawyer working in the international human rights field but had also founded a not-for-profit organization called The Bootstrap Project, which helps craftspeople in the developing world pass down their skills to others in their communities.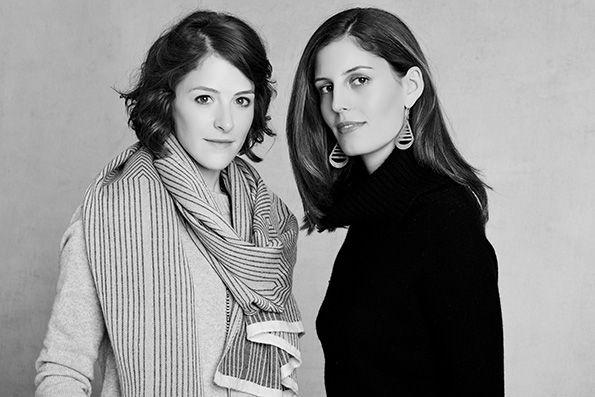 Their conversation, and their common passions, paved the way for them to launch Zady, an online retail platform that they call "the Whole Foods of apparel." Every carefully chosen product has a story that Darabi and Bédat feel strongly about telling and one that any socially conscious consumer would be proud to tell a friend. On the Zady site, for instance, there's a leather goods manufacturer based in Brooklyn that makes everything by hand, fisherman sweaters knit with fair trade wool, and a "made in the USA" denim company, to name just a few.
Attracting Brand Partners
Darabi and Bédat incorporated Zady in early 2012 with "seed funding from some very talented thought leaders in fashion, e-commerce and tech," Darabi says.
The partners immediately set about searching for brands to feature on the site. "We started off at trade shows asking people if they knew where their brands came from," Darabi says. "We got a lot of blank stares. It was like finding the needles in the haystack."
Darabi also notes that high-quality apparel brands had become leery of e-commerce because flash sale sites had deteriorated their value. It took landing a respected brand—Nashville-based denim company Imogene + Willy—to give Zady the credibility it needed to sign on more partners. "They understood what we wanted to do," Bédat says. "They were the marquee brand that paved the way for others."
The site now carries 45 brands from all over the world and each one must meet Zady's strict set of criteria. All brands carry at least one of six Zady icons indicating that they are a bootstrapped project; use locally sourced materials; are made in the USA; make high-quality products; produce products by hand; and have a sustainability mission. The partners made a key decision to hold inventory from all its brand partners to keep customer service consistent.
The Power Of Storytelling
Part of what attracts companies to the site is Zady's pledge to tell each brand's story. Every brand partner has a dedicated page on Zady that features not only a professionally crafted story of the company's origins and its founders, but beautiful photographs that help bring the people behind the brand to life. "People are really sharing the content on social media," Darabi says. "No matter where the product is from, there's a story to be told and the origins should be transparent."
Part of Zady's appeal, she says, is a growing awareness of the horrific conditions under which much mass apparel is manufactured. "The collapse of the factory in Bangladesh last May has sparked a conversation that hasn't gone away," she says. "People are ready for a change." 
Social Mission
Like many startups founded by young entrepreneurs, Zady has a built-in social mission. Five percent of all sales go to Bédat's The Bootstrap Project to help artisans in developing countries learn and perpetuate the crafts that are so important to preserving their cultures. When she was working internationally, Bédat would often visit local craft markets and find that the products for sale were made halfway around the world. Globalization was decimating local craft traditions and the economies they once fueled.
"The Bootstrap Project," Bédat explains, "finds the one grandmother in the village who knows how to do the original craft and works to create a network of potential producers that can be trained by her." That gives local economies a boost, and may also serve as a resource for Zady as the company seeks to expand the number of brands it carries.
With $1.35 million in additional funding from New Enterprise Associates, the partners officially launched Zady at the end of August and, Darabi says, "sales have been phenomenal." She's hoping that the brand continues to resonate with a new generation of consumers who care about where products come from and are willing to pay a bit extra to feel good about their purchases. "People want to be stylish and conscious," she says. "But they need an efficient solution, and we're hoping to be that solution."
Read more articles on marketing.
Photos: Thinkstock, Courtesy Zady