Most entrepreneurs are well aware of the potential potholes on the journey from idea to execution and know that the bigger the idea, the more numerous the obstacles. But Zoe Barry, the 29-year-old founder of Boston-based ZappRx, seems to have faced more, well, obstructions than most of her entrepreneurial peers.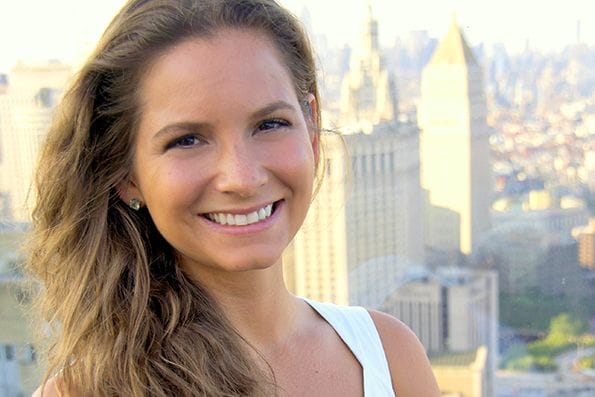 As a young woman with no technical background and very little experience in the health-care industry, Barry is still determined to change the world of electronic prescriptions, one drug at a time. With ZappRx, she's initially targeting the $1 billion specialty prescription market—infused or injected drugs needed for chronic conditions such as HIV, hemophilia and Crohn's disease. 
According to Barry, those prescriptions can generate as many as 50 pages of paperwork every month, and orders can take five to 10 days to process, sometimes putting patients in life-threatening situations. "We put it all on our platform, and we become like a one-click Amazon for specialty meds," Barry says. She makes it sound easy. It wasn't.
First Steps
Barry describes the first year of her startup as a process of  "solving little problems to get to the larger beachhead." Recently, she announced a $1 million capital raise led by Atlas Ventures, with participation from pharma giant GlaxoSmithKline. Here are the four key steps she took to get there:
1. Confirming a hunch. Barry came up with the idea for ZappRx while working for Athenahealth, a health-care IT company. "I started mapping out the flow of product for all the players in the ecosystem and kept coming across one technology that didn't make sense: e-prescribing," Barry recalls.
Prescriptions were sent electronically to pharmacies, but it was "a one-way conversation," Barry says. "It doesn't allow doctors and pharmacists to go back and forth if there are questions." Her idea was to create a platform that was compliant with the privacy guidelines of the Health Insurance Portability and Accountability Act of 1996 that would connect everyone in the system: doctors, pharmacists, patients and insurance companies.
To validate her idea, Barry called her mother's OB-GYN, a prominent physician with an academic appointment at Weill Cornell Medical College, and asked for a meeting in December 2011. "I'm the eldest of eight children, so I called in a favor," Barry says. "He told me the technology I was thinking of didn't exist and that I should go out and patent it."
2. Patenting the idea. One month later, in January 2012, Barry quit her job and launched her company. Persistence landed her a meeting with the law firm, WilmerHale, which has a program called QuickStart. "They defer legal fees as they help startups launch," Barry explains. "It was another way for me to get street cred."
She talked her way into the program, where she learned how to file a provisional patent. "They also gave me use of a conference room," Barry says, "so I didn't have to sit at my kitchen table."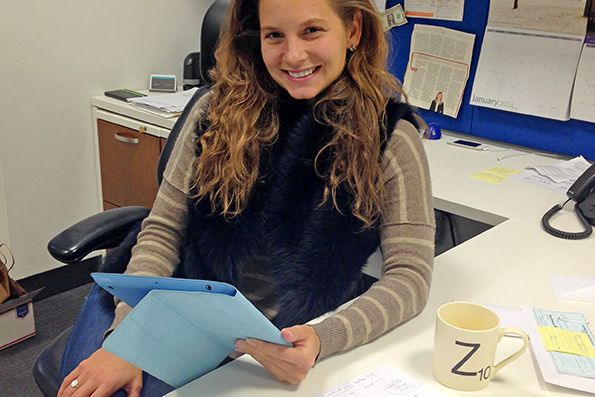 3. Building the technology. As a first-time entrepreneur without money or technical skills, Barry knew that creating her company's technology would be a challenge. She considered finding an engineer who would trade sweat for equity but ultimately determined that she'd most likely end up with a mediocre engineer. So she mapped out the cost and decided to raise $100,000 to have the technology built.
Barry contacted friends and family and got commitments from a former assistant, an old friend and her grandparents, among others. "The money came in little by little, but it took time to raise," she says. In the meantime, she took on some consulting work, lived on peanut butter and jelly sandwiches, and took the bus from Boston to New York, because tech prices were more competitive there. She hired a tech team, which she oversaw herself.
4. Scaling the business. Six months into her launch, Barry says, "I felt I had something that could be an ultra high-growth company." But she needed more money. So she met with a Boston-based venture capitalist, she says, "and he shredded everything I was doing. So I spent three weeks fixing everything he identified."
That meant firing two people on her fledgling team, including her CTO. "They were the best people I could have gotten at the time, but I had outgrown them," Barry says. The venture capitalist, seeing that she was "coachable," agreed to work with Barry for four months. "At that point, I was 'investable,' and his firm did something very out of character—they invested in a sole founder."
Looking Ahead
Having solved all these "small" problems, Barry and her current team, which includes a new CTO with a Google pedigree, are preparing to launch their new technology within the next few months. The first drug on ZappRx's platform will be one that treats pulmonary arterial hypertension. It's a condition for which one of her investors, GlaxoSmithKline, manufactures a drug.
"We're the first company they've backed that has a technology that allows patients to get medications, and it's because they feel the pain of disruption in supply," Barry says. "Insurance covers the cost of medication, and every day there's a delay can cost a manufacturer $8,000."
Her next challenge: negotiating a strategic partnership with a very large specialty pharmacy. But she doesn't appear concerned.
"My strike zone is when other people are underestimating me," Barry says. "I'm going to get through every obstacle and leave them with their jaws dropped."
Read more articles on startups.
Photos: Thinkstock, ZappRX