In the past few years, we've witnessed a rise in health-conscious consumers as more people rethink their diet and exercise regimens. In an effort to gauge their health, they're tracking their health stats, daily activities, heart rate, stress levels, work habits and more.
The result is good for business—we've seen an increase in both fitness gadgets, like the Nike+ Fuelband SE, and new companies, such as FitBit. 
Zenytime is one of these new businesses. Its primary product, the breathing sensor, also named Zenytime, records users' puffs of breath to check their heart rate, blood oxygen levels and breathing activity in an effort to teach users how to be more conscious about their breathing. Many of us run around 24/7 taking shallow breaths, missing out on the benefits that deep breathing can provide, such as helping to release tension and increasing your ability to concentrate.Zenytime helps promote deep, rhythmic breathing.
To make this healthful activity more fun, Zenytime gamifies its breathing lessons, using a Bluetooth accessory called the Puck,which features a sensor that tracks breathing through the use of games.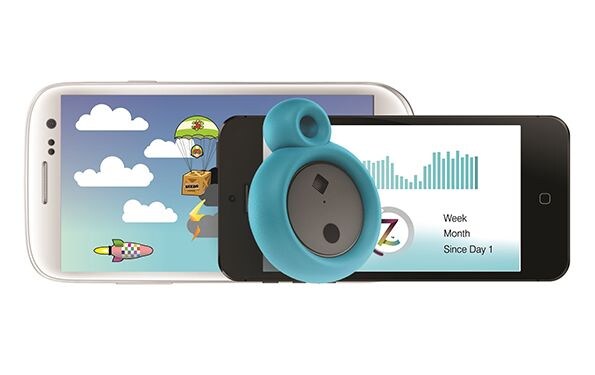 Zenytime co-founder Celine Vignal explains why her company is so focused on teaching consumers to breathe better. "We train our muscles, we train our brain, but we don't train our breathing," she explains. "Few people think about their breathing and how it's affecting their health. Deep breathing is actually essential for a lot of conditions."
Before co-founding Zenytime, Vignal worked for Sony in their communications department. When she was stressed and needed to prioritize her lengthy to-do list, she turned to yoga and meditation, especially for the deep breathing that's involved with both. "It was so effective and gratifying that I decided to dedicate my entire time and work to it, creating a tech company around it," Vignal says. "Plus, I feel I have a responsibility in helping others manage their health better.
"I think people really want to be on top of their health," Vignal explains. "They want to be able to see [results] in real-time—it's the self-improvement movement. People now have access to all kinds of data, all kinds of information." Creating an easy-to-use breathing sensor helps people gather information that can inspire them to continue improving their health.
Zenytime is currently developing games to complement specific fitness industries, such as yoga, sports and wellness. At its expected launch in mid-January 2015, Zenytime will have 10 games available on both iO6 and Android devices.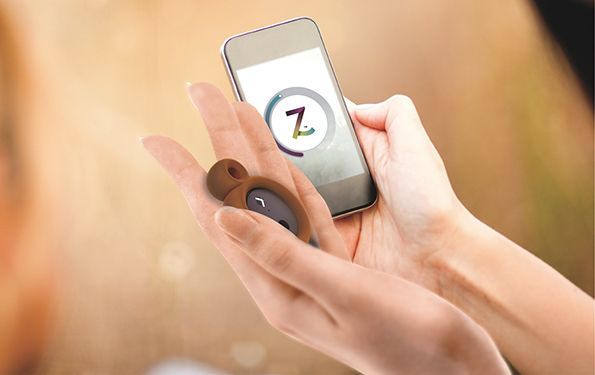 As our world becomes more data-driven, people are becoming more comfortable using data to monitor their movements. How else would we know how we're doing if we don't track it? And it's not just about gathering the data, either: Consumers want a better understanding of how they're living and the steps they need to take to improve their lives. 
Health-conscious consumers aren't going anywhere any time soon, and it's an industry primed for entry. Zenytime is just one company that's quickly jumping into the mix. 
Read more articles on technology.
Photos: Courtesy of Zenytime