When Danny Catullo's grandfather, father and uncle opened the doors at Catullo Prime Meats in 1962, they only had one goal: Feeding the people of Youngstown, Ohio. Little did they know that 55 years later, their homegrown butcher shop would ship fresh cuts of meat all over the country, sharing their passion with strangers who've never even set foot in Youngstown.
Catullo got his first taste of the business by working at the family shop from an early age. He recalls begging his father to let him join the crew on the floor.
"I loved the atmosphere of taking care of customers, like making something that they were going to bring home and make for their family. That's what pulled me back to the business after school," he shares.
After graduating from college, Catullo moved back to Youngstown with the hope of reinvigorating the family business in a new way. The Catullo name had value among locals, but with the rise of big-box stores and the economic crisis in 2008, shoppers weren't spending like they once did. Brick and mortar stores needed an online presence in order to compete in the marketplace, something that Catullo Prime Meats was lacking at the time.
Catullo saw that there was an opportunity to introduce e-commerce into Catullo Prime Meats' operation, which could put the once-thriving shop back on the map. And that's when it occurred to him—why not recreate the local butcher experience online? At the time, perishable shipping was in its infancy and many people—including Catullo's own family members—were still uncertain about sending time-sensitive goods across the country.
"In the beginning, it was a little difficult to tell my uncle and my father, who had already run a successful business for a long time, that they were going to have to change the way they sold to customers. I was a young man, and I knew that they already had so much business sense. But what was so great about my father was his willingness to listen to new ideas," he recalls.  
"It's one thing to put your products online, but it's another thing to convince everybody at the butcher shop that this is the way the business is going to go," Catullo continues. "We're talking about some people that had been in the industry for 30 years, and I was telling them we're going to ship to Florida or to California. That was a whole way, a whole line of thinking that we weren't used to having at the butcher shop. But once you have everybody on board, that's where you start really generating business."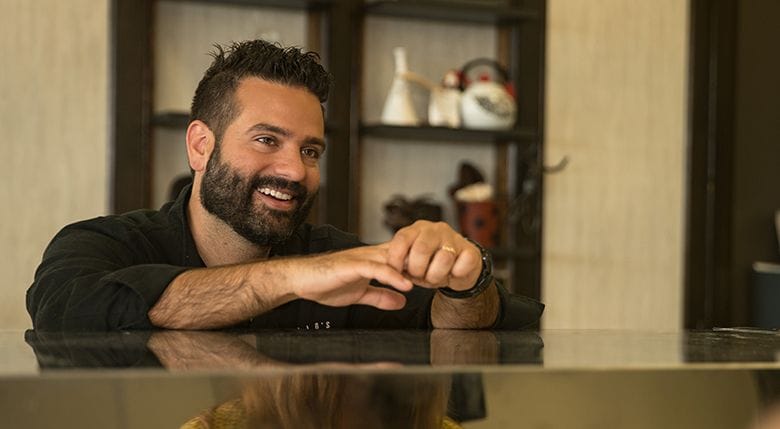 At first, Catullo found himself persuading his father and others at the store that the internet could be an effective marketing tool. He started by leveraging social media to spread awareness of the brand to people who may never have heard of the shop before. After small victories like gaining followers and likes on social platforms, Catullo had the buy-in needed to confidently start the e-commerce arm of the butcher shop. He began building out the online side of the business with the aim of reaching an entirely new market.
One of the biggest challenges Catullo faced was learning the best way to ship perishables. So finding the right methods and materials was crucial. After conducting hundreds of hours of hands-on research and experimentation, he was able to pinpoint a specific method for shipping a prime cut from point A to point B. He developed a process that combined dry ice and boxes to create a type of insulation that could be sustained for longer periods of time. This insulation was a cost-effective way to ship his goods, and he relied on FedEx Ground's dependable transit times to ensure customers received their order on time. Paying for FedEx Ground shipping with his American Express OPEN Card also helped Catullo save by using his Card to get 5 percent back in statement credits on those services.
Now, Catullo advises other business owners on the best way to ship perishables through his connections in the Youngstown business community. In 2015, he started a business with this goal in mind—Perishable Shipping Solutions.
"I love being able to use what I learned to help other small businesses like myself get their products out safely to customers," he says.
According to Catullo, every challenge he's faced is worth it when you can make someone's day.
"When someone calls you and tells you 'thank you'—out of the blue, from a state, from a customer that you're not even sure how they found you—and tells you that 'you made my dinner last night' or 'you made my mom and dad so happy because they got to taste something that reminds them of when they were younger,' those are phone calls that make you just want to keep going," he shares.
Hear more stories from the Next Big Step series. 
Photos: SmallWarner