Earn 30,000 Membership Rewards® points
when you spend £4,000 in your first three months of Cardmembership
No pre-set spending limit
No interest charges when you pay off your balance in full every month
You can also try our Basic Card. It doesn't have the rewards, features, or the Cardmembership fee.
Find out if you're eligible for The Platinum Card®
Only takes a couple of minutes to complete

Will not impact your credit rating

Lets you apply with confidence
Relax in the lounge before you fly
You'll get unlimited complimentary lounge access at over 1,200 airports in more than 130 countries.
Insurance to cover you on your adventures
Comprehensive worldwide protection for you, your family and any additional Cardmembers.
Get more from your hotel stays
Including room upgrades (where available) and leisurely mornings with late check-out.
Collect points for every pound spent
Every time you use your Card, earn points to redeem with a range of shopping, travel and lifestyle partners
Collect Membership Rewards Points
Invite friends, Get Extra Rewards
Get A Bonus When You Join
Collect More Points With Additional Cards
Embrace The Platinum Lifestyle
American Express® Experiences
Get The Best Dining Seats In The House
Collect Points Faster With Additional Cards
Enjoy American Express Offers
Purchase And Refund Protection
Get Platinum Service On Our American Express®App
Relax In The Airport Lounge
Travel Insurance For The Whole Family
Get More From Your Hotel Stays
Climb The Ranks Of Our Hotel Programmes
Car Rental Upgrades And Discounts
Hire A Taxi And Earn Credit
24/7 Help With Global Assist®
Before you apply, check that you can say yes to all these statements.
I have a current UK bank or building society account

I have a permanent UK home address

I have no history of bad debt

I know I won't be eligible for any Welcome Bonus if I hold or have held any personal American Express Card in the past 24 months
If you can, go ahead. The application usually takes 10 minutes or less, and we can often let you know in a matter of minutes
Please review our Terms and Conditions
Make sure you have read and downloaded these important documents before you get started. Approval is subject to status.
You can also try our Basic Card. It doesn't have the rewards, features, or the Cardmembership fee.

American Express adheres to The Standards of Lending Practice which are monitored and enforced by the
Lending Standards Board.
There's extra guidance on your application
here
if you need it. And if you're visually impaired, our online applications will work with your accessibility software.


American Express Services Europe Limited has its registered office at Belgrave House, 76 Buckingham Palace Road, London, SW1W 9AX, United Kingdom. It is registered in England and Wales with Company Number 1833139 and authorised and regulated by the Financial Conduct Authority.
Apply today and get a decision in as little as 60 seconds.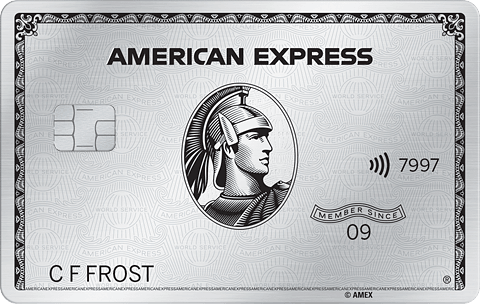 The Platinum Card® is offered by American Express Services Europe Limited.
Other Cards You May Be Interested In