British Airways American Express® Premium Plus Card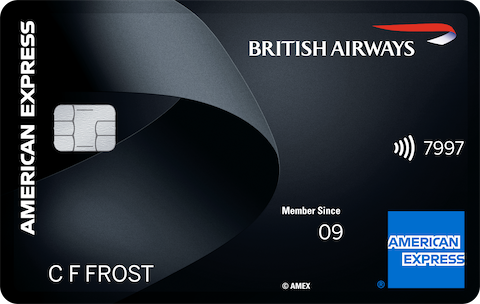 Collect 1.5 Avios every time you spend £1, and get a Companion Voucher
Representative APR:
74.7% variable
Collect 25,000 bonus Avios
when you spend £3,000 in your first three months of Cardmembership
Representative APR 74.7% variable
Assumed credit limit of £1,200
Purchase rate of 22.2% variable
Find out if you're eligible for The British Airways American Express Premium Plus Card
Only takes a couple of minutes to complete

Will not impact your credit rating

Lets you apply with confidence
Collect 1.5 Avios For Every £1 Spent.
Put them towards a range of travel benefits, and for every £1 spent with British Airways (or BA Holidays) you'll get 3 Avios.
Bring Someone On Your Trip With A Companion Voucher
Get a Companion Voucher when you spend £10,000 on your Card within your membership year.
Stay Protected While You Travel
With our Travel Accident and Travel Inconvenience insurance.
Bring Someone On Your Trip With A Companion Voucher
Collect More Avios With British Airways
Collect Avios Faster With Additional Cards
Exchange Your Avios For Flights
Invite Friends, Get Extra Rewards
Travel Inconvenience Insurance
24/7 Help With Global Assist®
Travel Accident Insurance
Purchase And Refund Protection
American Express® Experiences
Before you apply, check that you can say yes to all these statements.
I have a current UK bank or building society account

I have a permanent UK home address

I have no history of bad debt

I understand I will not be eligible for any Welcome Bonus award if I hold or have held any personal British Airways American Express Card product in the past 24 months.

If you can, go ahead. The application usually takes 10 minutes or less, and we can often let you know in a matter of minutes.
Please review our terms and conditions
Make sure you read and download these important documents before you get started.
American Express adheres to The Standards of Lending Practice which are monitored and enforced by the
Lending Standards Board.
There's extra guidance on your application
here
, if you need it. And if you're visually impaired, our online applications will work with your accessibility software.


American Express Services Europe Limited has its registered office at Belgrave House, 76 Buckingham Palace Road, London, SW1W 9AX, United Kingdom. It is registered in England and Wales with Company Number 1833139 and authorised and regulated by the Financial Conduct Authority.
Apply today and get a decision in as little as 60 seconds.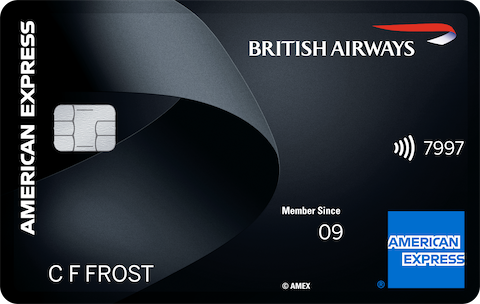 The British Airways Premium Plus Card is offered by American Express Services Europe Limited, click here for more information.
Other Cards You May Be Interested In