Business Cards
Cards
Business Cards
Financing Solutions
Financing Solutions
Financing Solutions
Payment Solutions
Payment Solutions
Payment Solutions
Resources
Resources
Other Resources
Business Extra® Corporate Card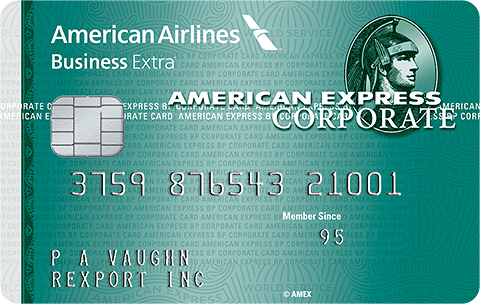 Business Extra® Corporate Card
Recommended for business that frequently fly American Airlines and its partner carriers
Recommended for business that frequently fly American Airlines and its partner carriers
Key Benefits
American Airlines Business Extra Corporate Card provides a powerful combination of points and cash rebates to reward companies who frequently fly American Airlines and its partner carriers.
What is your company's annual revenue?
Speak to a Corporate Program Specialist
All fields are mandatory.

By providing your email address and phone number, you agree that American Express may contact you with information about our products and services. For information about how we protect your privacy, please read our
Privacy Statement.