Products and services designed to help small businesses grow
WHY OPEN?

RUN YOUR BUSINESS

GET MORE CUSTOMERS

JUMP-START YOUR IDEAS
OPEN offers products and services that help you
turn opportunity into growth
"We see continued growth and
we will continue to use our
American Express OPEN Card
to support our growth."
- Jomaree Pinkard, Hella Bitters, Member Since 99
START HERE
OPEN OFFERS PRODUCTS AND SERVICES THAT HELP YOU
TURN OPPORTUNITY INTO GROWTH
"Cash flow management is a large part
of making sure my business survives.
Having my American Express OPEN Card
helps me manage cash and get points."
- Susie Wang, 100% Pure, Member Since 03
START HERE
OPEN OFFERS PRODUCTS AND SERVICES THAT HELP YOU
TURN OPPORTUNITY INTO GROWTH
"Our American Express Card is the reason we are so successful."
- Bill Sinnett, Fortress Builders, Member Since 91
START HERE
Real Card Members aware their stories may be featured by American Express
WITH OPEN YOU CAN
FUND SMALL BUSINESS
IN A BIG WAY
Small business owners used their Business Cards from American Express OPEN to fund nearly $190 billion in business purchases in 2014.
Business Charge Cards from OPEN can give you the buying power to make big business purchases without any collateral required. Use them to fund large purchases like:
Learn more about how to harness the buying power of an OPEN Charge Card >
ONA DESIGNS
TRACY FOSTER
MEMBER SINCE 07
WITH OPEN YOU CAN
REWARD YOUR BUSINESS
WITH POINTS OR CASH BACK*
I Want Points
With a Membership Rewards® program-eligible Card, you can earn points for valuable rewards with American Express OPEN. You'll also have many ways to use them.
Earn Membership Rewards® points for your business
Redeem points for gift cards, business travel, entertainment events, and more
I Want Cash Back
American Express OPEN helps your business reduce costs by giving you cash back automatically in the form of a statement credit on purchases made at places like:
Office Supply stores
Wireless telephone services
Gas stations
Choose how to get rewards and use them to help reduce the cost of business
Do you prefer points or cash back in the form of a statement credit?
POKETO
TED VADAKAN AND ANGIE MYUNG
MEMBER SINCE 05
*Terms and limitations apply.
WITH OPEN YOU CAN
SIMPLIFY
HOW YOU MANAGE EXPENSES
Manage your Business Card expenses as you go.
ReceiptMatch℠
ReceiptMatch is a feature available with your Business Card to help you manage your Card expenses by allowing you to add receipts, tags and notes to your transactions either via desktop or your mobile device.
Learn more >
Empower employees to purchase with limits you set
Employee Cards
Give Employee Cards and help your team be more productive. Set spending limits and track employee purchases with simple online reporting tools and alerts. Employee Cards work with ReceiptMatch and Account Manager too, making it easier for your team to work smarter.
Learn more >
Let someone you trust give you a hand.
Account Manager
Assign a trusted employee or business partner to be an Account Manager on your Business Card account. They can handle tasks like reviewing statements, making payments, and disputing charges on your Business Cards, so you're free to focus on other aspects of your business.
Learn more >
GENESIS PARTNERS
KARIM HUTSON
MEMBER SINCE 94
WITH OPEN YOU CAN
ADD TO YOUR BOTTOM LINE
WITH A 1.5% EARLY PAY DISCOUNT
How much can you save when you pay early?
Please enter a whole dollar amount
This is an example of possible savings
start again
This is an example of possible savings.
The Plum Card from American Express OPEN has two unique payment options each month. You can use both the 1.5% Early Pay Discount and up to 60 days to pay without interest in the same billing cycle. So take advantage and pay your bill the way that works for your business.
Learn more about flexible payments >
ZINEPAK
KIM KAUPE AND BRITTANY HODAK
MEMBER SINCE 08
WITH OPEN YOU CAN
AUTOMATICALLY
GET EXTRA VALUE
Boost the value you get from your OPEN Card with the built-in OPEN Savings® benefit.
Just use your Card for eligible business purchases with OPEN Savings® partners including FedEx, Hertz and others, and you're automatically rewarded.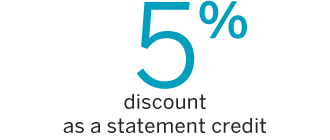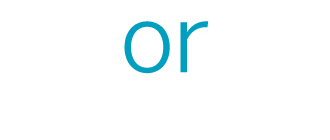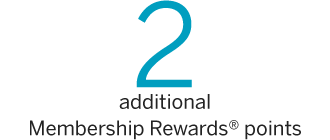 Learn more about OPEN Savings >
MKG
MANEESH GOYAL
MEMBER SINCE 96
WITH OPEN YOU CAN
GET SUPPORT
FOCUSED ON SMALL BUSINESSES
When you need help, we're here with business-focused customer service
24/7 customer service and support
from a live person
Help resolving disputed or fraudulent charges
Help when you need to return a purchase that a merchant won't take back
STRICTLY BICYCLES
NELSON AND JOANNA GUTIERREZ
MEMBER SINCE 01
WITH OPEN YOU CAN
GET THE ATTENTION
OF LOCAL SHOPPERS
OPEN can help you reach customers who believe in supporting small businesses.
In 2010, American Express founded Small Business Saturday to help businesses with their most pressing need – getting more customers. Let OPEN help you be part of the Shop Small movement year-round with free signage, banners and other marketing materials to invite customers to Shop Small.
THE BROOKLYN CIRCUS
OUIGI THEODORE
WITH OPEN YOU CAN
LEARN HOW
GOVERNMENT CONTRACTS COULD BOOST YOUR BUSINESS
How does the world's biggest buyer choose its suppliers? Find out.
The U.S. government spends nearly $100 billion each year with small businesses, buying everything from construction to wholesale goods. You might have something the government wants to buy.
SUNSHINE LIGHTING
MORDY KOHN
MEMBER SINCE 88
*Terms and conditions apply.
WITH OPEN YOU CAN
EXPAND
YOUR BUSINESS KNOWLEDGE
You have ideas. OPEN has articles and information to help you push them forward.
Get tools and advice for growing your business from industry experts and other business owners.
NATURAL CURIOSITIES
CHRISTOPHER WILCOX
MEMBER SINCE 06
*Terms and conditions apply.
WITH OPEN YOU CAN
LEARN TO UNLEASH
YOUR LEADERSHIP POTENTIAL
Get tips and ideas to keep your leadership skills at their peak

OPEN Forum: CEO BootCamp is an online program of articles, videos and guides designed to help you gather insights and hone your skills so that you can unleash your full potential and grow your business.
ROCKPAPERROBOT
JESSICA BANKS
MEMBER SINCE 09
*Terms and conditions apply.
NATURAL CURIOSITIES
CHRISTOPHER WILCOX
MEMBER SINCE 06
*Terms and conditions apply.