Rally Your Community
Unite small businesses and your community
As a small business supporter, you can help keep the
Shop Small
momentum
going any day of the year. Here's how:

Champion the Cause
Spread the word about the importance of
shopping small all year long.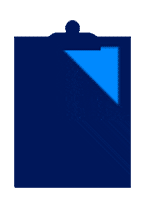 Organize Community Events
Bring your community and local businesses
together by hosting events in celebration of the
Shop Small
Movement.

Rally Small Businesses
Reach out to small businesses in your area and
encourage them to participate in events.
Want to get involved?
Find a Neighborhood Champion near you to see how the Shop Small
Movement is being celebrated in your community.
Plan an event
Hosting a local event is a great way for small businesses supporters to get the whole
community out to
Shop Small
all year long. These materials can help you get started:
Event Planning Checklist
Stay on track with your plans and start
crossing off those to-dos.
Get Your Business Involved
Promote your business
and the movement
Help attract customers to your store, restaurant, or online
shop with downloadable social posts, email templates, and
more. These materials are free and available now,
compliments of American Express.
SHOP AT A SMALL BUSINESS
Help communities
thrive — one purchase
at a time
Now that American Express can be accepted at 99% of
places in the US that accept credit cards1, you can shop
small all over town and watch it add up. Check out the
American Express Shop Small® Map to find nearby
shops, restaurants, and services where you can use
your Card and support your community all year long.
1Based on Feb 2020 Nilson report
Sorry, that won't work
We want to help you get started, but these files can't be downloaded to a mobile device.
Feel free to
email yourself
the files, then switch to a desktop or laptop to view.