Rally Your Community
Unite small businesses and your community
As a small business supporter, you can help keep the
Shop Small
momentum
going any day of the year. Here's how:

Champion the Cause
Spread the word about the importance of
shopping small all year long, especially
during this challenging time.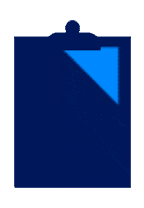 Organize Online Events
Bring your digital community and local
businesses together by hosting online events
in support of the
Shop Small
Movement.

Rally Around Small Businesses
Now more than ever, small businesses need your
support. Reach out to see the best way
you can help.
Want to get involved?
Find a Neighborhood Champion near you to see how the Shop Small
Movement is being supported in your community.
SHOP AT A SMALL BUSINESS
Stay Home and Shop Small®
Small businesses need your support now more than ever,
and shopping small can make a big impact. Whether you
order delivery or shop online, find places you can use
your Card while you #StayHome and #ShopSmall.