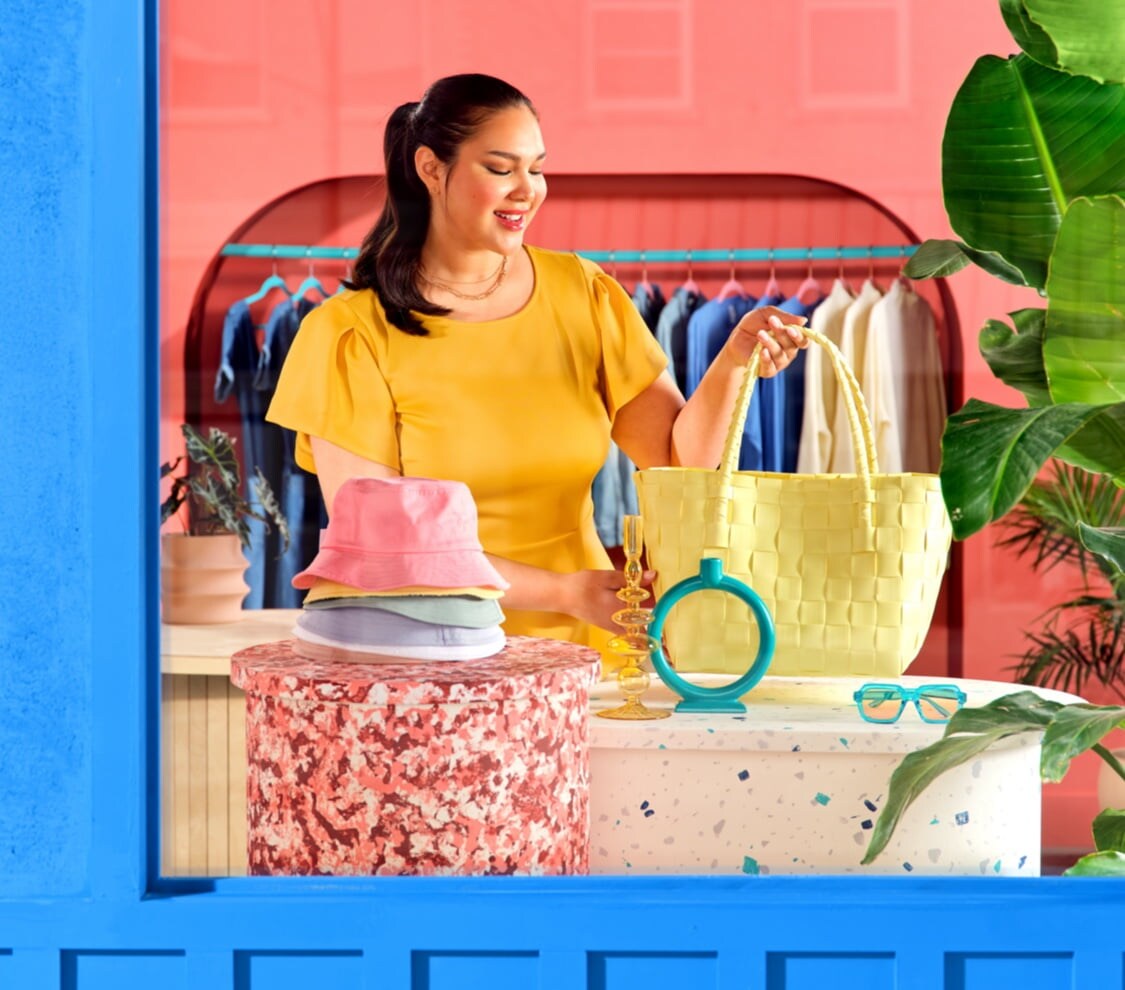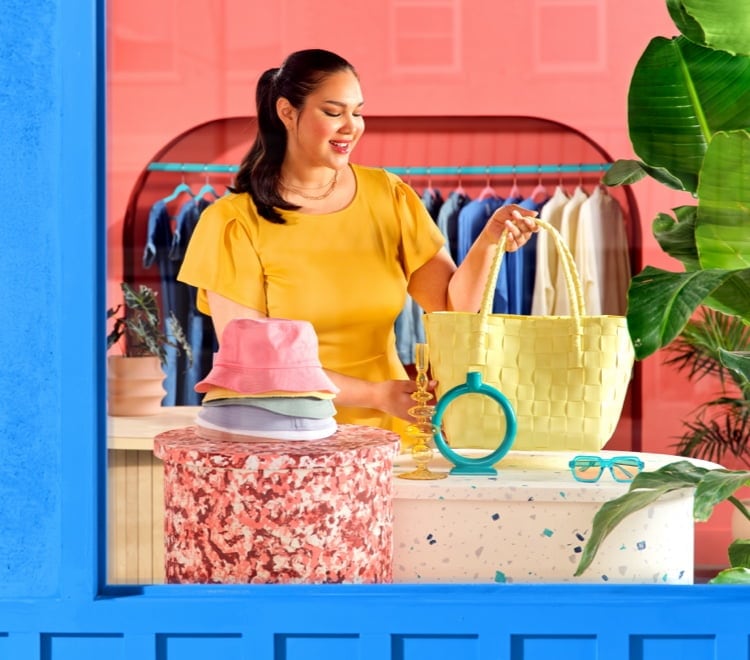 Let's Invite Your
Customers to
Shop Small®
Wherever shoppers are headed, let's make sure they include your business in their plans. Download free marketing materials to remind your neighbors to Shop Small – in-store and online – and invite visitors to pop by and say hello.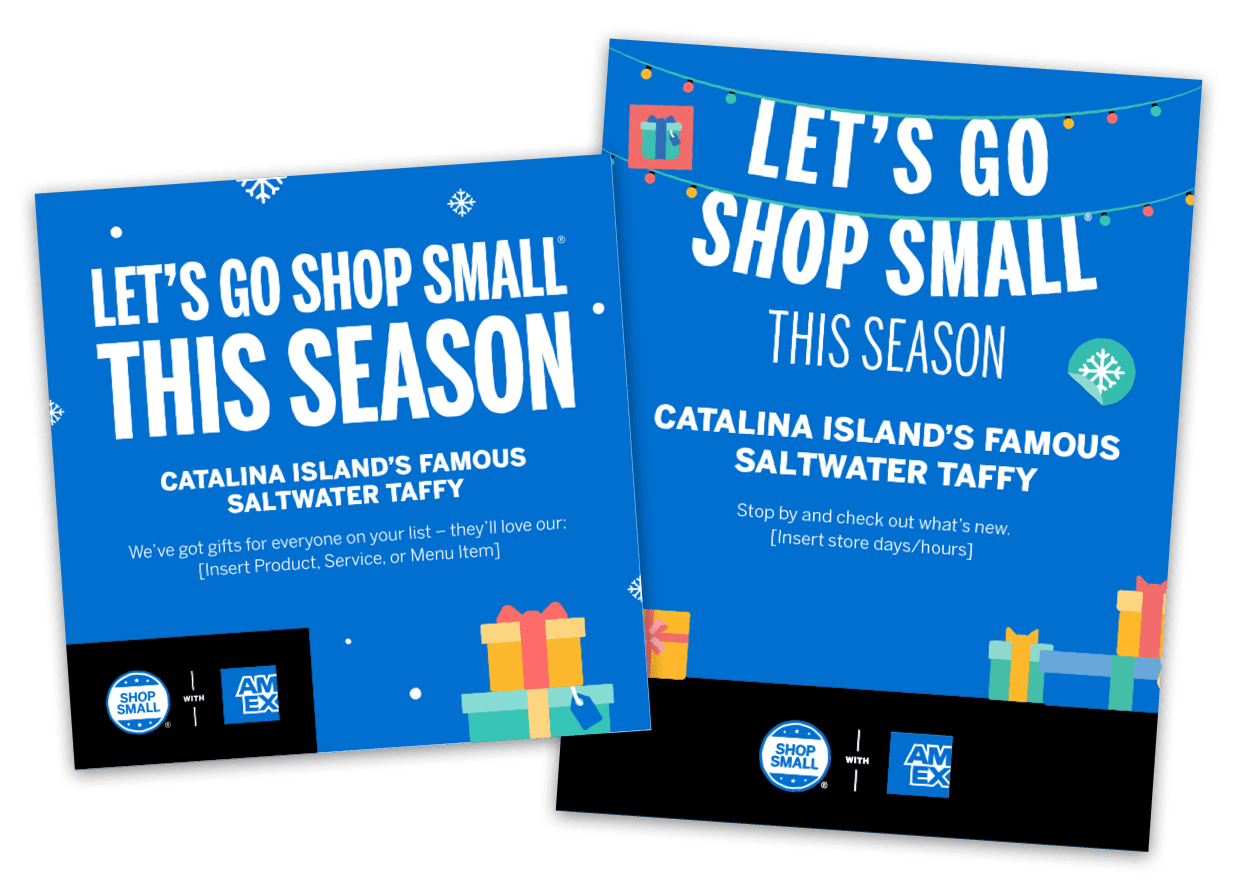 Help your business stand
out this season with the
Shop Small® Studio
Create custom signs and social posts using the Shop Small Studio. We provide the templates, then you provide the details that'll make your small business stand out this holiday season. The best part? It takes just two minutes or less.
These marketing materials can only be downloaded using a desktop or laptop computer.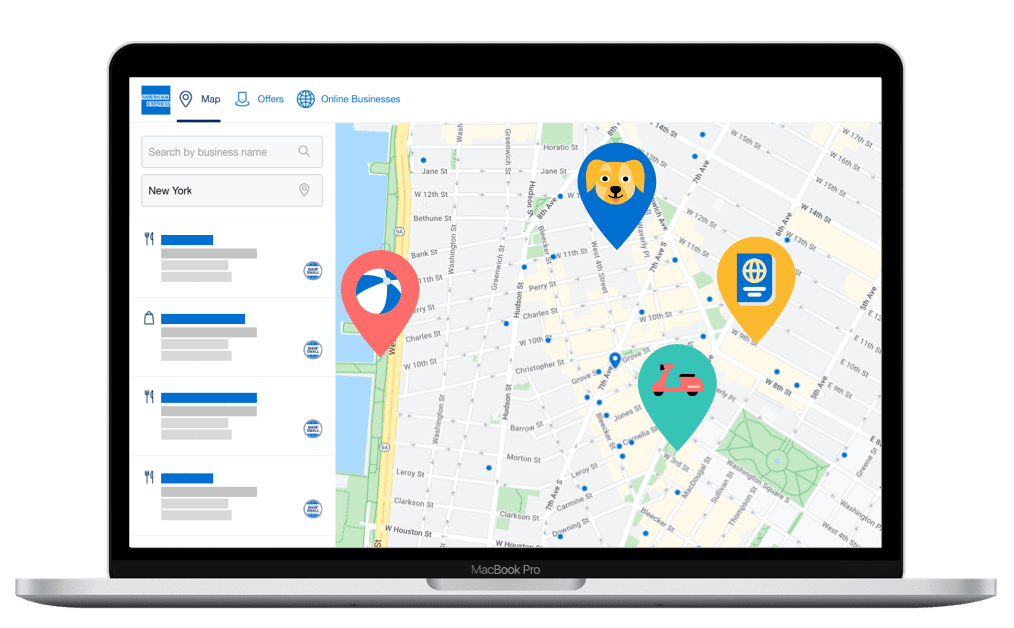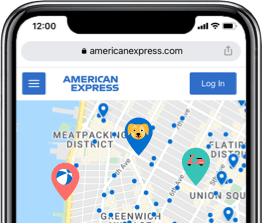 Let's Put Your Business Shop Small® Map
on the
It's quick and easy to add your qualified small business to the American Express
®
Shop Small
Map. Already have a listing? Check to see if it's updated with the latest information. Let's encourage both your regulars and new customers to find you on the
Shop Small
Map.
Learn more
about the powerful backing of an
American Express
®
Card.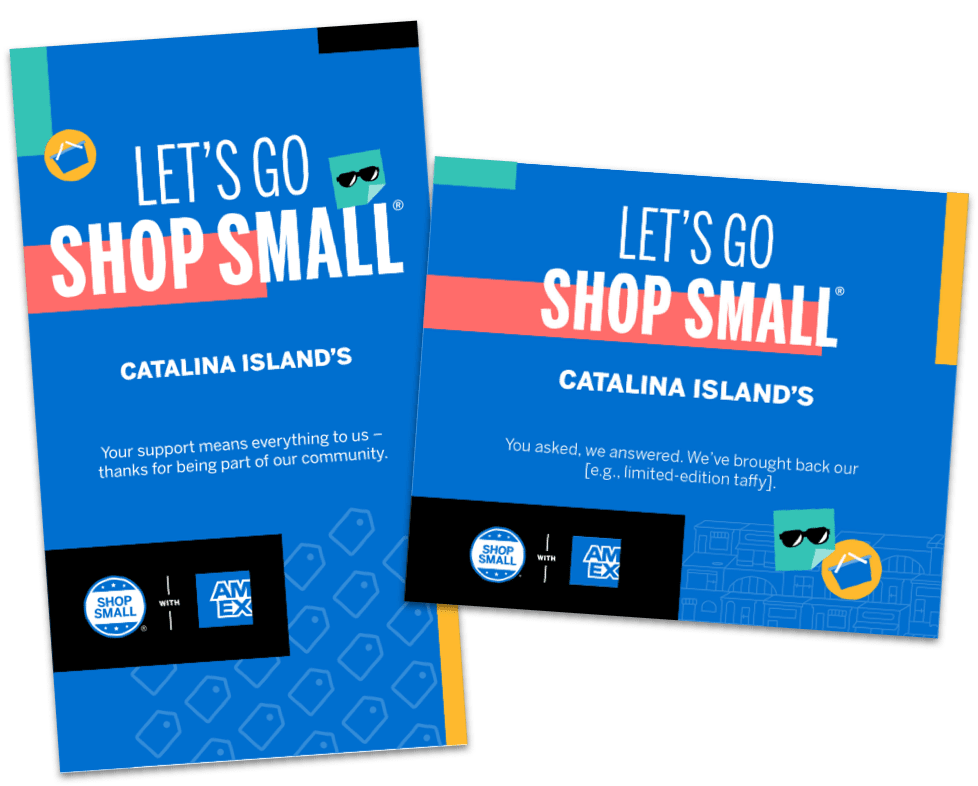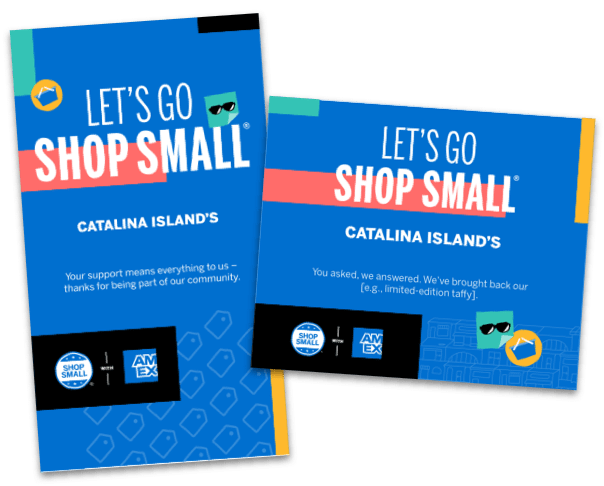 Customizable marketing assets to encourage your customers to
Shop Small
Visit the
Shop Small
Studio to create custom social posts, posters, and more. It's simple – we'll provide the templates, you provide the details. And the best part? It takes two minutes or less.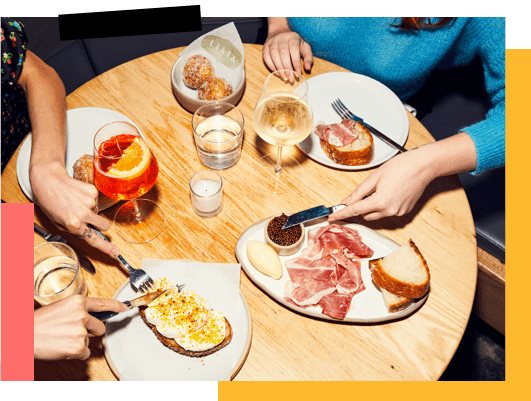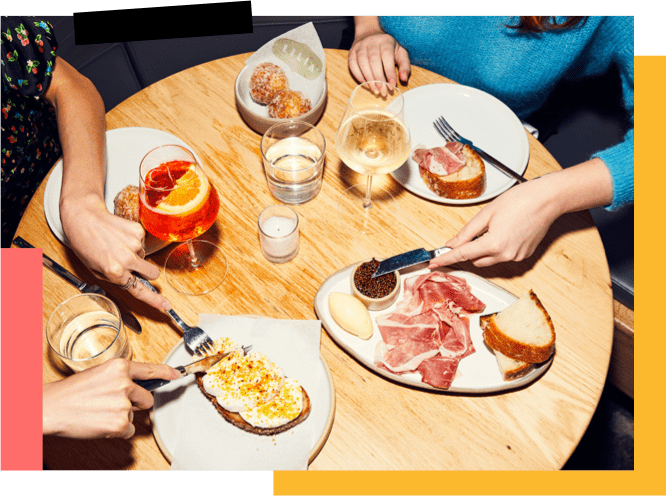 Get 2 Months Free on New Resy OS Annual Contracts
Resy is backing small restaurants in a meaningful way – all Resy OS
platforms are now free with a new contract. List your business with Resy and reach new patrons, remind your regulars you've got the flavors they love, and get more bookings to grow your business. With Resy, you can invite your community to grab a table.
Learn More
Savings to Help Keep Your
Business Cooking
When it comes to running an independent eatery, the only thing you should
worry about is serving up the quality eats your customers love. From discounts
on tools to help connect with regulars and reach new diners to savings on
platforms to help your operations run more efficiently, Amex Offers for
Merchants can help you save and continue to focus on what matters.
Offers eligible to
American Express
Merchants only.
Terms apply.
Business Resources for Your Journey Forward
Find relevant insights and articles to help your business adapt to the new season we're in.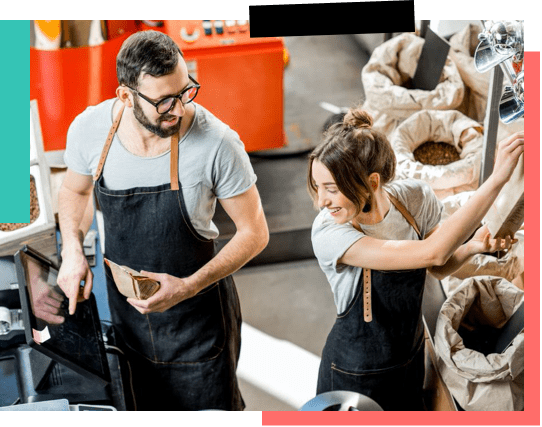 You're a Small Business,
but
Our Whole Team Is
Behind You
The perks of being a merchant that accepts American Express® Cards keep on
coming! We back you with tools to help grow your business, offer deals on
services, provide free marketing materials – and so much more.
Learn More
Resources for Black-Owned Businesses
Whether you're a Black entrepreneur or a business owner searching for ways
to support the Black community, you're in the right place. Find grant
information, marketing materials, and more.
Get Involved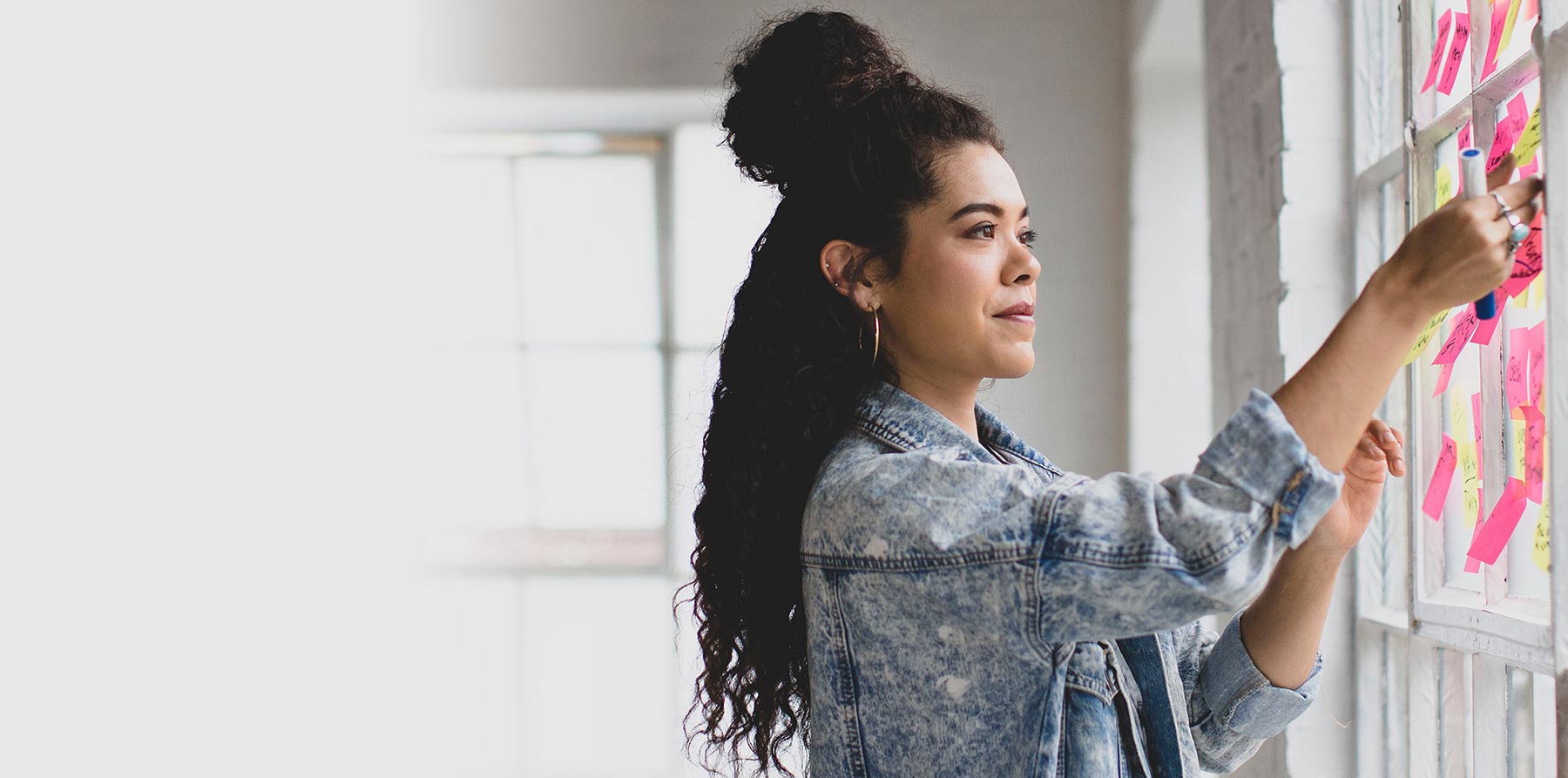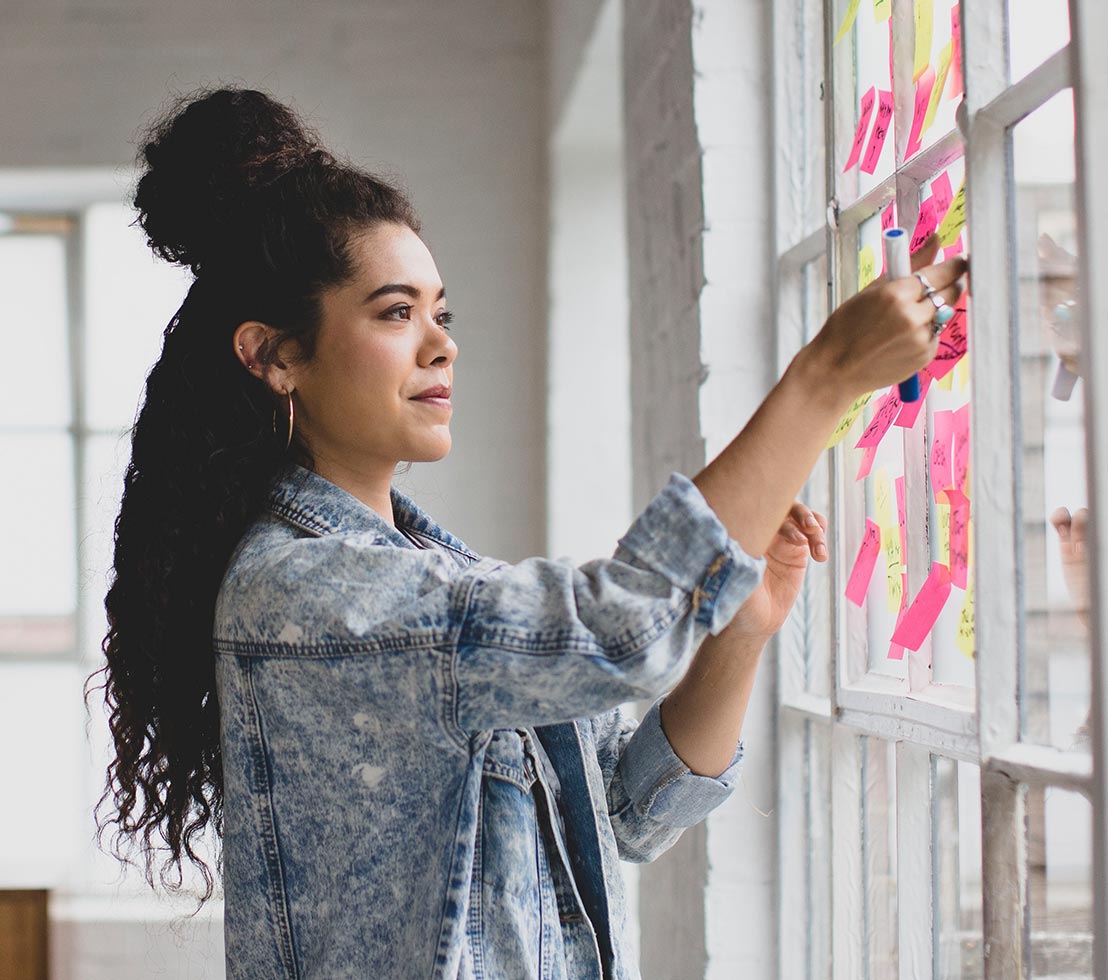 We're Proud to
Stand for Small
We've teamed up with a growing group of companies to support
small business owners as they adapt to the current climate. Head
to StandforSmall.com for resources, offers, and tools to help
your small business get back to business.
Learn More
Sorry, that won't work
We want to help you get started, but these files can't be downloaded to a mobile device.
Feel free to
email yourself
the files, then switch to a desktop or laptop to view.