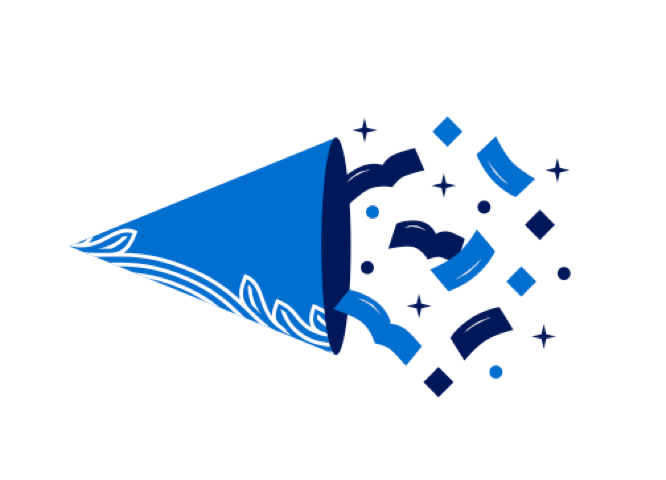 Featured Corporate Supporter

Since 2010, FedEx has supported Small Business Saturday to help make the day a success. This year,® merchandise kits to Neighborhood Champions and small businesses free of charge and printing select materials in the kit at no cost.
FedEx is shipping Shop Small
---
Etsy is the global marketplace for unique and creative goods. For the 2nd year in a row, American Express and Etsy have teamed up to celebrate the Shop Small Movement. From coast to coast, Etsy sellers will host pop-up markets on Small Business Saturday, in San Francisco, Austin, D.C., and Boston, to provide destinations to shop locally, handcrafted, one-of-a-kind items. The celebration will continue with a special online offer in December on Etsy.com.
---
Featured Government Agency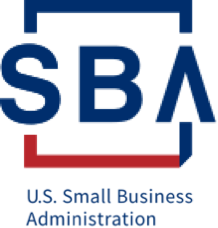 Created in 1953, the U.S. Small Business Administration (SBA) provides tools to help start, build, and*
grow small businesses throughout the United States, Washington, D.C., and territories. Through its support of Small Business Saturday, SBA champions America's small businesses and entrepreneur community and encourages American consumers to Shop Small.
*Cosponsorship Authorization #22-3-C. SBA's participation in this cosponsored activity with American Express and
Women Impacting Public Policy is not an endorsement of the views, opinions, products, or services of any cosponsor or other person or entity. All SBA programs and services are extended to the public on a nondiscriminatory basis.
Browse the 2021 Coalition
Clicking any of the links below will take you to the corresponding supporter's website.
Clicking on any of the links below will take you to WIPP.org.
Palmer, AK
Birmingham, AL
Phenix City, AL
Vestavia Hills, AL
Fayetteville, AR
Pine Bluff, AR
Rogers, AR
Avondale, AZ
Lake Havasu City, AZ
Maricopa County, AZ
Peoria, AZ
Prescott, AZ
Sedona, AZ
Arcadia, CA
Carson, CA
Compton, CA
Corona, CA
Richmond, CA
Riverside County, CA
San Clemente, CA
San Diego, CA
San Jose, CA
Vista, CA
Woodland, CA
Grand Junction, CO
Greenwich, CT
Stamford, CT
Millsboro, DE
Newark, DE
Boca Raton, FL
Brooksville, FL
Collier County, FL
Coral Gables, FL
Davie, FL
Gainesville, FL
Naples, FL
Orlando, FL
Port St. Lucie, FL
Columbus, GA
Dalton, GA
Statesboro, GA
Cedar Rapids, IA
Des Moines, IA
Waterloo, IA
Waukee, IA
Garden City, ID
Nampa, ID
Chicago, IL
DuPage County, IL
Frankfort, IL
Mundelein, IL
Pekin, IL
Columbus, IN
Indianapolis, IN
Portage, IN
Terre Haute, IN
Overland Park, KS
Topeka, KS
Anderson County, KY
Florence, KY
Lawrenceburg, KY
St. Matthews, KY
Kenner, LA
Fitchburg, MA
Pittsfield, MA
Baltimore County, MD
Glenarden, MD
Takoma Park, MD
Detroit, MI
Portage, MI
Troy, MI
Apple Valley, MN
Cloquet, MN
Ramsey, MN
Kansas City, MO
Meridian, MS
Columbia Falls, MT
Hamilton, MT
Burlington, NC
Fayetteville, NC
Greenville, NC
Lenoir, NC
Mount Airy, NC
Columbus, NE
Papillion, NE
Dover, NH
Keene, NH
Portsmouth, NH
Rochester, NH
Hackensack, NJ
Middlesex County, NJ
Hobbs, NM
Rio Rancho, NM
Ely, NV
Henderson, NV
Humboldt County, NV
Mesquite, NV
Wells, NV
Brooklyn, NY
Colonie, NY
Kingston, NY
Oyster Bay, NY
Union, NY
Valatie, NY
Yonkers, NY
Cleveland, OH
Columbus, OH
Dayton, OH
Lakewood, OH
Middletown, OH
Parma, OH
Broken Arrow, OK
McAlester, OK
Midwest City, OK
Norman, OK
Oklahoma City, OK
Medford, OR
Oregon City, OR
Allegheny County, PA
Chester County, PA
Montgomery County, PA
West Chester, PA
Wilkes-Barre, PA
Moca, PR
Ponce, PR
Central Falls, RI
North Providence, RI
Beaufort, SC
Easley, SC
Florence, SC
Hilton Head Island, SC
Watertown, SD
Farragut, TN
Red Bank, TN
Arlington, TX
Austin, TX
Friendswood, TX
Galveston, TX
Irving, TX
Lancaster, TX
Lewisville, TX
Pearland, TX
Richardson, TX
Texarkana, TX
Kaysville City, UT
Logan, UT
Provo, UT
South Jordan, UT
Blacksburg, VA
Christiansburg, VA
Herndon, VA
Waynesboro, VA
Colchester, VT
Lacey, WA
Mount Vernon, WA
Pullman, WA
Redmond, WA
SeaTac, WA
Wenatchee, WA
Appleton, WI
Fond du Lac, WI
Oak Creek, WI
Beckley, WV
Clarksburg, WV
Martinsburg, WV
Gillette, WY
Green River, WY
Riverton, WY
2019 Corporate Supporters
Clicking any of the links below will take you to the corresponding supporter's website.