20,000 Membership Rewards® points
if you spend £3,000 in the first three months of Cardmembership.
Spending Limit
No pre-set spending limit
Cashflow Management
With up to 54 days payment period on purchases
Annual Fee
£125 (£0 in first year)
Membership Rewards Programme®
Use your Card for your business expenses and you'll earn one point for every full £1 of your business spend. You can then redeem your points on a variety of things such as flights for your business travel, computers for the office, or corporate entertaining and gifting.
Beneficial Business Payment Terms
With a payment period of up to 54 days on purchases, this gives you greater control over your cashflow. Simply pay your balance in full every month.
No Pre-set Spending Limit
Gives your business greater purchasing power.
Enables you to extend Cardmember benefits to colleagues and employees and easily keep track of your business expenses. There is no charge for additional Supplementary Cards.
Making Business More Rewarding
Membership Rewards points
Exclusive Cardmember offers
Beneficial business payment terms
Foreign Exchange (FX) International Payments
Easy, secure business account management
To apply for the Gold Business Card, you should be able to say yes to the following:
The business has a current UK bank or building society account

I/ The business have/ has no County Court Judgements for non-payment of debt

You have a permanent UK home address

You will pay the annual Cardmembership fee of £125.

You will not be eligible for any Welcome Bonus award if you currently hold or have held any Membership Rewards enrolled American Express Card in the past three months.
Please ensure that you have read and downloaded these important documents before starting your application.
If you'd prefer a Card without any rewards, other features or a Cardmembership fee, an alternative Card is available -
The Basic Business Card.
Ready to apply?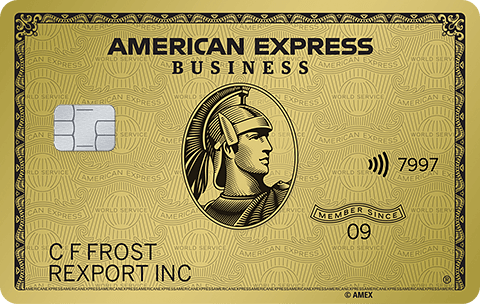 The American Express® Business Gold Card is offered by American Express Services Europe Limited.
Other Cards You May Be Interested In