Business Cards
Cards
Business Cards
Loans & Financing
Loans & Financing
Loans & Financing
Payment Solutions
Payment Solutions
Payment Solutions
Resources
Resources
Other Resources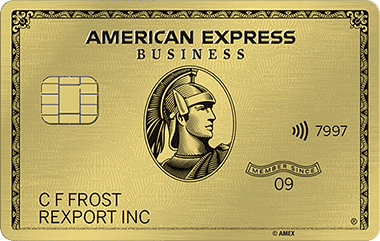 American Express® Business Gold Card
American Express® Business Gold Card
4X points that adjust to your spending.‡
Solutions to meet business needs.
$295 Annual Fee¤
Get more rewards with 4X points on 2 select categories where you spend the most each month‡Details
Get 25% points back, after you book a flight using Pay with Points‡Details
Flexibility to pay over time with interest, or pay your full balance, whichever is best for your business.‡Details
*No Pre-Set Spending Limit does not mean unlimited spending. Purchasing power adjusts with your use of the Card, your payment history, credit record and financial resources known to us, and other factors.