5 Steps to Building a Successful Ecommerce Business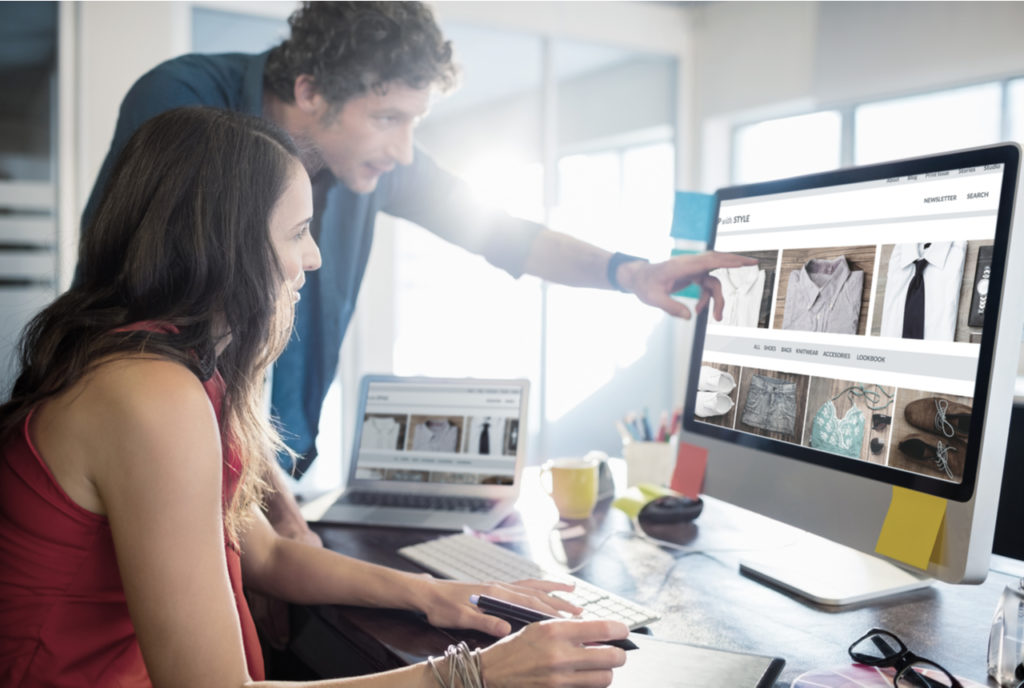 Of the 12 million ecommerce stores in existence worldwide, only 650,000 are generating over $1,000 annually. That's a hard truth to swallow.
The good news, though, is that ecommerce is still a relatively young concept. Revenue from online sales hit $1.4 trillion in 2014, and the current projections predict it will grow into a $4.5 trillion industry by 2021.
What drives the success of any ecommerce site is traffic and conversion — and lots of it. More than 75 percent of Americans shop online. With all that traffic and online revenue, the question you should ask yourself is: How do I drive more revenue to my ecommerce business?
To answer that, let's start with five fundamentals of building a great foundation for your online store.
1. Lay the groundwork for your ecommerce business.
Before you launch your ecommerce business, you'll need to take care of some housekeeping details. Thus, many of the first steps are sorting through the logistics. Start by doing the following:
Create and purchase a domain name.
If you're going to create your site from scratch, hire a web developer who has experience building custom ecommerce sites.
Gather your necessary legal documents. Hire an attorney to assist so you can avoid making costly mistakes in the future.
2. Explore a third-party online ecommerce platform to host the site.
Most new online businesses do not have the resources to create a website from scratch. Luckily, there are many ecommerce platforms that will help you set up shop in no time. Here are some thoughts on the three most popular platforms:
Shopify: Online merchants love Shopify because, even though it is an easy, affordable solution, it doesn't scrimp on features. Plus, it's not just the little guys that trust it to power their ecommerce sites. These days, large brands like Tesla, GE and Red Bull use Shopify to power their online shops.
BigCommerce: If you're working on a budget but still want some valuable features, BigCommerce is a great option. It's easy to use and offers a safe and secure site as well as a shopping cart and product catalogues. Easy to understand reporting and analytics help you measure how the business is doing over time. Plus, there are no transaction fees or hidden costs.
Magento: Magento is the largest ecommerce platform that is used by 200,000 retailers worldwide It's robust, customizable and highly scalable. Magento, though, is best for seasoned ecommerce businesses or ones that have in-house developers since it can be challenging to harness its full capability without technical knowledge.
These popular hosting solutions will help you build an ecommerce site quickly, so you can launch your brand and start promoting your new business.
3. Carve out a unique space in ecommerce.
With so many online businesses already in the market, you'll want to make sure that you're offering a unique product line or distinctive value proposition to capture new customers and encourage repeat purchases. Whether you choose to offer commoditized products (goods that are widely available) or unique, handmade products, do a little research to determine market demand before you buy.
Regardless of what you're selling, you'll want to give people a good reason to purchase from your online store. That's where the concept of value proposition comes in. It provides a customer with a clear, definable reason why they should buy from your brand, as opposed to other sellers. This is one of the reasons why offering a perk like free shipping can encourage more customers to convert and close the sales cycle.
4. Get people excited about your brand.
Even before your site is live, go ahead and set up your social media channels to start drumming up excitement for the big reveal. Once the store is up and running, social can be one of the most valuable forms of marketing.
Once the site is online, then it's time to share the exciting news. Be sure to reach out to your contacts and send out an initial email campaign to announce the launch. This will provide some early site traffic that you can use as a springboard. Every time you add a page, product, blog or other elements to your site, it's an opportunity to build momentum.
Execute the right way, and social media can build a community around your brand and engage with users to encourage them to make a purchase. Plus, social media can provide user-generated content that will legitimize your online store and assure others that you are a trusted brand.
5. Partner with an ecommerce marketing expert.
The final step in building a successful ecommerce retail business is to partner with an automatic ecommerce marketing platform to maximize lead conversions at every phase of the buying cycle. These platforms can help you adopt a data-driven marketing strategy, so you can exceed your revenue goals. Armed with real-time metrics and the support of a dedicated customer support specialist, you can make the most impact with social media and email marketing campaigns. Some platforms also offer competitive analysis, showing how you stack up against other online businesses.
With the right ecommerce tools and a data-driven marketing strategy, you can take your business well past the $1,000 annual revenue benchmark. You can be part of a growing online industry that has yet to realize its full potential.
Erika Brookes is the Chief Marketing Officer (CMO) at Springbot where she leads all brand, product, marketing campaigns and communications. Before joining Springbot, Erika was the vice president of product strategy for Oracle, the vice president of marketing and communications at Vitrue. Previously, she held other executive-level marketing positions at leading technology companies like MindSpring, Earthlink and Rackspace. In her limited free time, you'll find Erika running through Atlanta with her yellow labrador Sunny or sharing marketing insights on Twitter (@ebrookes).