Enjoy HK$500 I.T Gift Certificate and 2 complimentary movie tickets
Apply online now to enjoy 2 complimentary movie tickets
at Broadway Circuit plus first-year annual fee waiver. You will also receive HK$500 I.T Gift Certificate by spending HK$4,000 in the first 2 months, include aggregate spending of Basic and Supplementary Card(s).
Annual Fee
First-year annual fee waiver of HK$980
Annual fee will be waived for the following year simply by spending HK$25,000 annually
Year-Round I.T Privileges
You qualify for this Card if:
You are 18 years old or older

You are a Hong Kong or Macau resident / citizen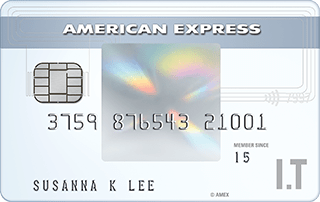 Ready to apply?
HK$500 I.T Gift Certificate with just HK$4,000 spending on the Card in the first 2 months
Other cards you may be interested in