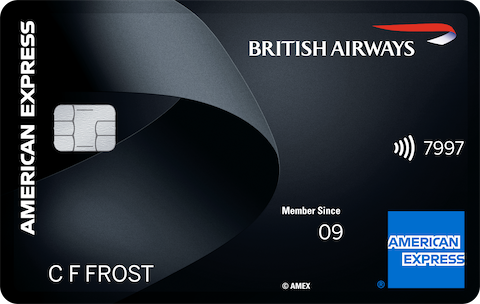 British Airways American Express® Premium Plus Card
Collect more Avios and receive a Companion Voucher
Representative APR 74.7% APR variable
New Cardmember Offer
Collect 25,000 bonus Avios
when you spend £3,000 in your first six months of Cardmembership
Representative APR
74.7% APR variable
Credit Limit
Assumed credit limit of £1,200
Purchase Rate
22.2% variable for purchases
Check your eligibility
The British Airways American Express® Premium Plus Card
Only takes a couple of minutes to complete

Will not impact your credit rating

Allows you to apply with confidence
Welcome Offer
25,000 bonus Avios welcome offer, if you spend £3,000 in your first six months of Cardmembership
Avios
Collect 1.5 Avios for every £1 spent on purchases, and 3 Avios for every £1 spent with British Airways or BA Holidays
Travel with a Companion Voucher
Get a Companion Voucher when you spend £10,000 each year
Travel Protection
Travel accident and travel inconvenience insurance
Travel with a Companion Voucher
Complimentary Supplementary Cards
Redeem your Avios for flights
Redeem your Avios in other ways
Refer friends, get rewarded
Travel Inconvenience Insurance
Global Assist®
Travel Accident Insurance
Purchase and Refund Protection
American Express Experiences
To save time, before applying for your British Airways American Express® Premium Plus Card, it's best to make sure you can say yes to the following.
I have a current UK bank or building society account

I have a permanent UK home address

I have no history of bad debt

I understand I will not be eligible for any Welcome Bonus award if I hold or have held any personal British Airways American Express Card product in the past 24 months.

If you can say yes, go ahead. Your application takes less than 10 minutes and we may be able to give you a response in less than 60 seconds – so apply now.
Please ensure that you have read and downloaded these important documents before starting your application.
American Express adheres to The Standards of Lending Practice which are monitored and enforced by the
Lending Standards Board
Need help completing your application?
Click here
for more information. If you are visually impaired, our online applications are accessibility software compatible.
Apply today and get a decision in as little as 60 seconds.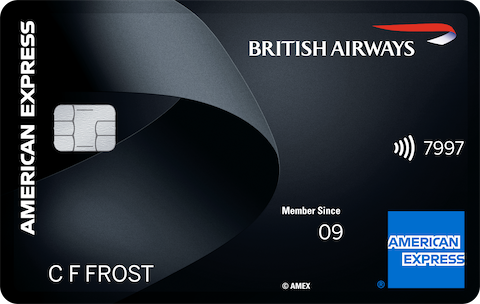 The British Airways Premium Plus Card is offered by American Express Services Europe Limited, click here for more information.
Other Cards You May Be Interested In