Should You Move from Online Selling to a Brick and Mortar Building?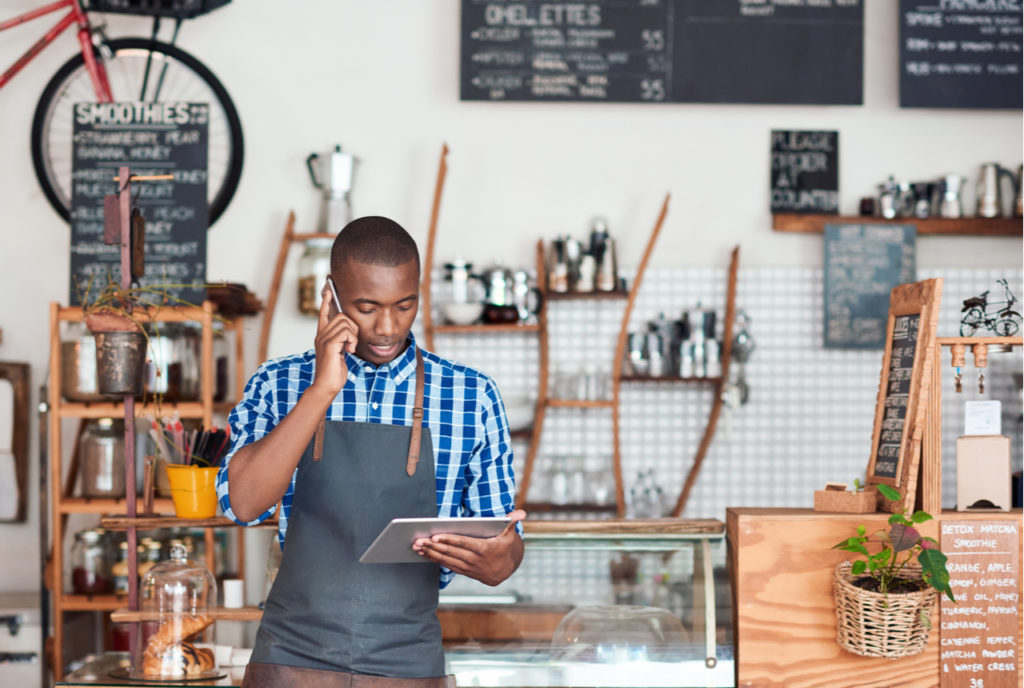 You've been successfully growing your online business for a while. Yet, most of your products are sold across the country rather than to customers in your own community. If you're like most online retailers, you've contemplated the idea of setting up a brick-and-mortar location. This certainly can be a strategic way to generate local business and increase brand exposure. However, there are some important considerations to ponder before leasing that cute storefront on Main Street or buying that freestanding building.
The Advantages of an Omni-Channel Retail Strategy
An ever-increasing number of retailers that initially established their roots online are realizing that they can gain a competitive edge by setting up one or more physical storefronts. This makes sense when you consider that the majority of all retail sales still happen in physical stores.
Beauty product retailer, Birchbox, certainly saw an opportunity to build a new channel for creating a more rounded shopping experience. According to Birchbox cofounder Katia Beauchamp, "From content to organization to personalization, we applied the insight and feedback from our hundreds of thousands of customers to better understand what makes them tick to create a customer-first, holistic shopping experience."
Nasty Gal is another e-retailer that has found success with brick-and-mortar locations to supplement their booming online business. In March, the company opened the doors of a 6,500 square foot store in Santa Monica one year after launching their first location on trendy Melrose Avenue in Los Angeles.
The Ability to Touch Your Products
Even if you have the most amazing ecommerce site with professional images of your products, there are still many consumers who simply want to touch or try on your products before they decide to buy. Perhaps the most obvious reason to sell from a brick-and-mortar building is to give your customers an opportunity to experience your products in person.
By having established roots with a retail space, you gain the ability to offer a multisensory experience for your customers. This increases the number of sales while also reducing returns. A brick-and-mortar location can also promote repeat customers who will return to check out your new offerings or take advantage of promotional events and sales.
Increased Brand Awareness
Building relationships is now vital to growing a brand. This isn't always easy for a business that sells exclusively online. The "human touch" often doesn't translate across the internet. Having a storefront can enable you to engage with customers and build relationships in a way that is dramatically different than those built exclusively through your website, email and social media channels.
An increasing number of online businesses are realizing that they can enhance their brand by opening a location. There's no longer a reason to classify your business as either online or brick-and-mortar. Having both provides customers with the ability to shop the way they feel comfortable whether that's in front of a computer screen or perusing the racks and shelves in a store.
Even the largest online retailer, Amazon.com, has identified the advantage of having a storefront. They recently opened a storefront in New York City's Herald Square to generate sales in one of the highest foot traffic retail areas in the city.
Improved Customer Service and Logistics
Many online businesses launch from garages or small office spaces. When success happens, lack of space for storage, shipping and managing day-to-day operations becomes a real challenge. Of course, one solution is simply to find a larger warehouse and operations facility. However, many retailers find that there are distinct advantages to moving into a space with a storefront.
Being able to sell directly to customers while also having more room to store and ship orders can simultaneously improve customer service and generate more sales. The next step is establishing additional storefronts in other areas to make it even easier for customers to purchase and return merchandise. For example, popular retailer Land's End enables customers to return merchandise that they purchase by either shipping it back or by returning it to one of their stores that are conveniently located in Sear's stores across the country. With the peace of mind knowing that returns won't be a hassle, more customers will be willing to purchase online.
The Pitfalls of a Brick-and-Mortar Location
Are you sold now on the advantages of opening up a storefront to complement your already thriving online business? Great! But, there are definitely a few things to consider before adding this channel to your sales model.
The Cost Factor
Running a retail store requires substantially more than just an online business. You'll first need to either purchase or lease a space that is zoned for retail. Even the most basic of stores will also need display racks and shelves, a sales counter and possibly other costly interior fixtures like lighting, flooring and furniture. Point of sale tools for managing transactions and generating receipts will need to be added to your budget, too, along with sufficient merchandise to fill your space.
Unlike ecommerce sites, brick-and-mortar retail stores also require scheduled staffing. Will you be able to manage a store while also handling online orders? If not, you might have to hire help.
Many online businesses discover that the costs of launching a storefront are considerable, but they can potentially be offset with additional sales. A flexible source of capital, such as funds available through American Express® Business Line of Credit, can be a smart solution for buying what is needed to get started and for covering payroll during those first few months.
Maintaining a Focus
In a way, managing an online business and a retail location is akin to running two unique businesses at the same time. This can be fantastic in terms of generating more profits, but it can also be incredibly time-consuming.
To be able to juggle multiple responsibilities, you will inevitably have to juggle your time and delegate accordingly. It's highly unlikely that you'll have the bandwidth to do both, especially if your storefront business picks up quickly.
It's a good idea to closely evaluate what your personal strengths and weaknesses are within your business and stick to doing those. The other tasks can be handed off to someone else who is equally as dedicated to growing your business and your brand.
For a growing online business, the next step for continuing to increase sales and build brand exposure may be establishing a storefront. By closely weighing the advantages and pitfalls, you'll be able to make the right decision for you and your customers.
Have you opened a retail location after starting an online business? We'd love to hear your best tips for managing both retail channels. Share your best advice in the comment section below.