The Dos and Don'ts of Fiverr for Small Businesses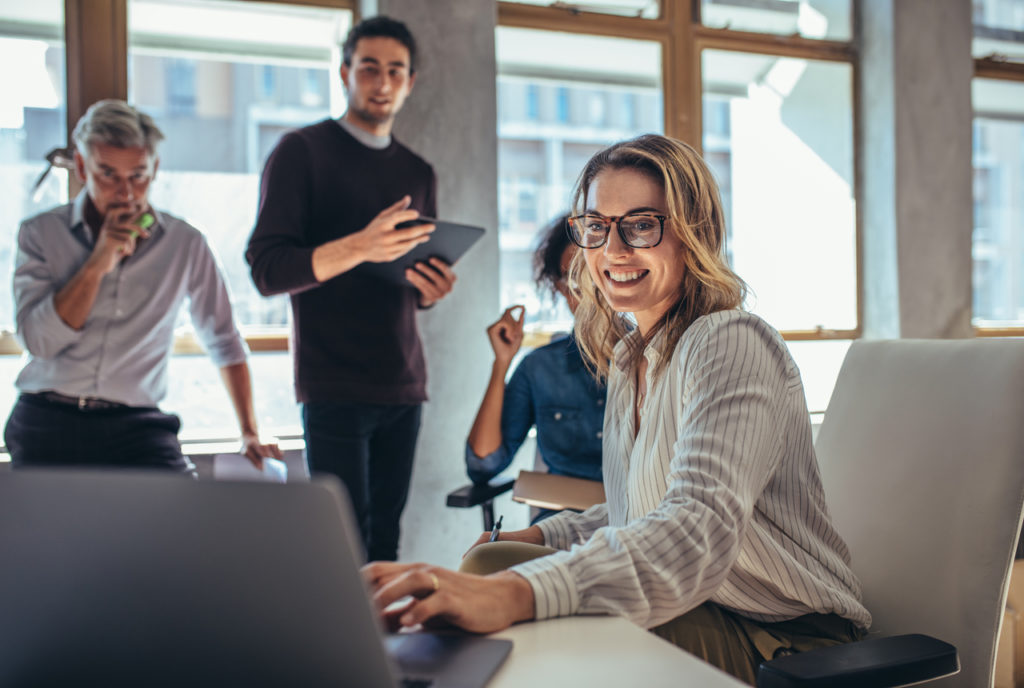 Large businesses have the budget for professional graphic design, editing and other services. Even larger businesses have an in-house staff for those same tasks. Many small businesses have neither, but still need high-quality materials to represent their brand. This has been a challenge to entrepreneurs for about as long as branding has been a major factor in business success.
Fiverr is a potential solution for this challenge. As the name implies, Fiverr is an online sales platform where people offer to do something for five dollars. The breadth of services is enormous: everything from drawing a logo, to reading a short script, to insulting somebody on social media can be bought on Fiverr.
Creatives are especially common on this platform. You can find creatives who can create web graphics, design custom packaging or logos, film or edit video or lay out a brochure or website. Fiverr is quickly becoming the "art department" for small businesses and micropreneurs worldwide. But, like most internet transaction platforms, it's not without its hazards. Here are the key tips for getting the most out of your five dollars on this new entry into the business services market.
DO shop around
Individual similar gigs can be very different from one another. Where one five-dollar offer includes just a vector graphics file of a logo, another might include the logo plus a layered source file and the logo embedded in a Facebook banner. There's no standardization and little consistency regarding what's worth five bucks on Fiverr.
DON'T skim the gig details
This is part of shopping around, but also includes looking at turnaround time and work samples. You can also get a good feel for the producer's skill with English (see below) and general attention to detail from what the gig description looks and reads like.
DO check a vendor's reputation
Fiverr uses a three-tier system for rating their sellers. Level one sellers have completed more than 10 gigs to a client's satisfaction, while level two sellers have completed over 50. A "Top Seller" is manually chosen by Fiverr staff based on approval ratings, work volume and involvement in the Fiverr community. Beyond that system, look at the number of gigs a vendor has completed, and read their reviews for details. Don't let a single bad review disqualify an otherwise attractive option, but do use that information to identify and mitigate potential problems.
DON'T skimp on your project details
Your product will only be as good as the instructions you provide, so be as specific as possible in the details you send. Experienced Fiverr users strongly recommend attaching some files that illustrate what you have in mind, whether those are existing products with a similar look or just some concept sketches you drew on scratch paper. The clearer and more detailed you are, the closer the vendor can get to what you want.
DO be open to the premium gigs
Fiverr gigs don't end at five dollars. Most of the vendors offer premium services at an increased price. For example, a whiteboard video lasting 30 seconds might cost five dollars, but for $10 you can get a one-minute video, and for $10 more he'll sync up audio you provide. An additional $10 will get a professional voice actor reading your script. These costs can add up to much more than a sawbuck, but because the baseline is so low you almost always end up getting the service for less than you would pay on another platform.
DON'T accept an imperfect product
Reputation and feedback are big currency on Fiverr, which is a fiercely competitive market for most of the services a small business might use them for. Because of this, vendors are eager to correct mistakes and misunderstandings to avoid receiving negative feedback. Don't take advantage of this, but do insist on a final product that makes you happy, even if it means sending something back for corrections a few times. Avoid falling into the mental trap of thinking "what did I expect for five bucks?" Expect the quality you want. Most Fiverr vendors can deliver it.
DO expect minor language barriers
Five dollars isn't exactly money by western standards, so it should come as no surprise that most Fiverr vendors are from Eastern Europe, Russia, China, India, Malaysia and other countries where that kind of money stretches much farther. Use simple and plain English when communicating, and be forgiving of minor grammar errors and misunderstandings. If all else fails, use Fiverr to find a translator to help you communicate with an otherwise excellent vendor.
DON'T ask for direct contact
Fiverr insists that all transactions and communication happen via their website and communication functions. They forbid their vendors from contacting buyers via outside channels. A vendor can lose their Fiverr membership if caught, so don't ask.
DO use iterative testing
Look at it this way. Hiring a graphic designer directly to make you an awesome logo will cost $50 to $100 per hour in most parts of the United States. If it only took one hour to design a logo, you could hire five different Fiverr artists to make you a logo, choose your favorite, and still pay half of what you would have by using local talent. This tip works especially well if you plan to tack on some premium offers. Use the five-dollar tests to choose your favorite, then upgrade the order once you have a winner.
DON'T shy away from offering your own services
While you're using Fiverr to build your own brand, think about what your company could offer on the platform. More than one micropreneur derives a brisk business from a shop on Fiverr. Could it be a viable source of new clients for you as well?