13 Family Business Ideas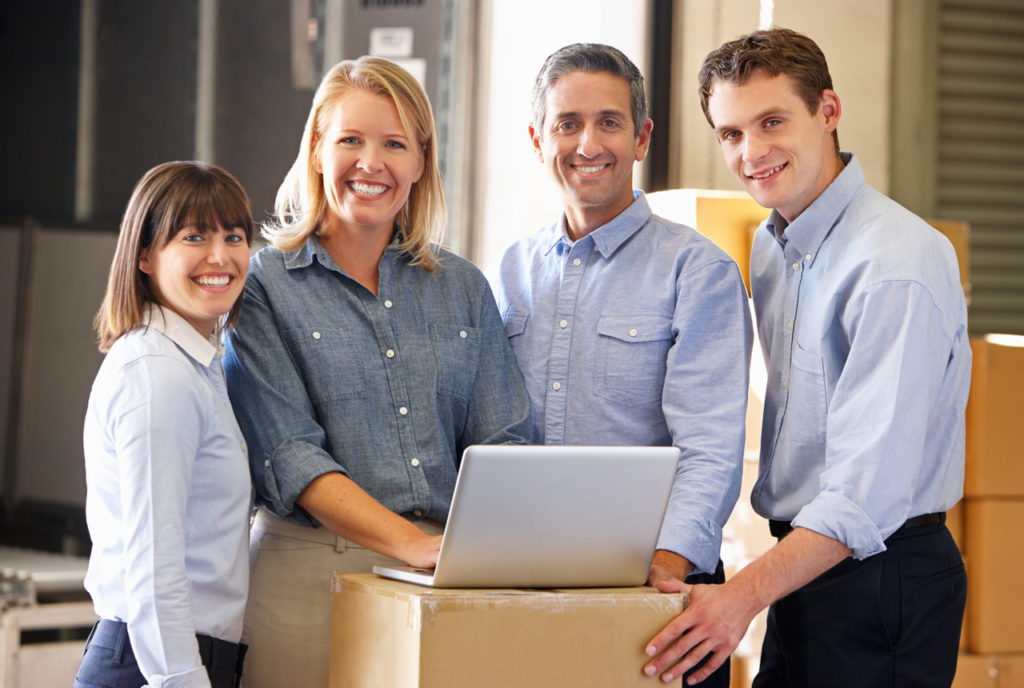 If you and your partner have small children, at least one of you likely works outside the home. Starting a family business is a smart way to leverage your existing talents to create extra income and even move beyond the restrictive lifestyle of a traditional 9-to-5 work schedule. If you're thinking of striking out on your own, opportunity abounds; the Conway Center for Family Business reports that small family businesses create 64 percent of the United States' Gross Domestic Product. Peruse this list of our 13 favorite family business ideas and get inspired to turn your own experience and skills into a real enterprise.
College Consulting and Advising
Maybe you've put a child or two through college and you're thinking about how you can bolster your income as retirement approaches. Put that application preparation and loan research to good use by helping other families navigate the sometimes-complex world of choosing the right college and figuring out how to pay for it. Entrepreneur suggests choosing from possible niches in this realm that include consulting with college research and selection, assistance filling out papers and forms, essay-writing assistance, college savings plan advisement and financial aid and student loan navigation. If you impress the first few clients, your business will quickly grow through word-of-mouth. Advertise through local social media groups for parents, libraries, community centers and school districts. If you or your partner is a math whiz or writing star, you can combine this consulting business with SAT tutoring and general college preparation, marketing yourself as a one-stop shop for high school students who want to pursue higher education.
Child and Senior Care
If you have experience with children, consider opening your own in-home childcare service. This is an especially good niche for parents who already stay home with at least one child. You can also advertise yourself as a date-night babysitter to other parents in the neighborhood. Non-medical in-home care for the elderly is also a growing sector, particularly as the aging baby boomer population prefers to remain living independently. Those who have been through the process of navigating the elder care system for a parent or family member can also advise others during this process.
Gift Basket Business
Those who have an artistic flair can create and market themed gift baskets for baby and wedding showers, corporate gifts, graduations and other events. Browse for the perfect containers, products and decorations for your sample baskets, then take photographs to advertise online and through social media. You may want to consider partnering with a local boutique that sells complimentary items. As you grow your client base, you can easily expand into additional markets by creating new themes and ideas.
Online Consignment
Fans of vintage boutiques and thrift stores can parlay this hunt for the perfect item into a lucrative career. Whether your niche is collectible designer jeans, 1970s board games or costume jewelry, it's easy and relatively inexpensive to create an online store through Etsy, eBay and other platforms. Advertise your wares through image-rich social media sites like Instagram and Pinterest. The Simple Dollar recommends researching the most sought-after items and locating them for a profit. If you're interested in restoring and renovating antique furniture, you can pick up old pieces for a song and resell them at a higher price after investing a bit of creativity and elbow grease.
Grocery and Errands Service
While many grocery stores now offer delivery, specialty stores and those in rural areas may require a trip out in traffic. Market your personalized approach to shopping by offering to fulfill the lists of those who are too busy to hit the store. While you're at it, you can take packages to the post office, wait in line to talk to the Geek Squad and take care of other errands. If you're organized, efficient and don't mind being out and about to get things done, plenty of professionals will likely take advantage of your services. Like to cook? Consider offering a comprehensive grocery shopping and meal planning service.
Freelance Writing/Media
As content creation increasingly drives online business, companies need a steady supply of fresh content that helps them stand out from the crowd. If you're a decent writer, begin developing samples to show to potential clients. Many online services hire freelance writers; though pay tends to be low, the amount you can earn will increase as you develop experience and a solid portfolio. You can also market yourself within a specific niche, such as grant writing, blog copy or web content. By the same token, you can hire out your editing, graphic design, social media marketing and other skills to companies who need these types of professionals for project-based work. For example, if you're a social media whiz, reach out to nonprofit organizations and small businesses in your area to see if they need help managing their social media accounts. You can also charge an hourly or project-based fee to consult with companies on social media strategy. Acquire new skills with free and low-cost online classes in search engine optimization, website management and related demand areas.
Cleaning and Home Care
If you don't mind using a little elbow grease, advertise your services as a house cleaner. You can set your own schedule, hourly rates and tasks; for example, some cleaners provide laundry service and other add-ons for an extra fee. In addition to cleaning houses, consider specializing in new construction homes, office buildings or even auto detailing. As with many of the family business ideas on this list, if you do a great job with your first few clients, your business will grow quickly through word-of-mouth. Office cleaning is a good market for those who prefer to work on nights and weekends. Handyman services are also in demand. If you're willing to do small jobs for people in your area, shop those services around. This is an ideal family business if one partner likes to clean and the other can fix things around the house. If you begin making a healthy profit, you could even turn the company into a real estate investment venture.
Dog Walking and Pet Sitting
Your neighbors need a responsible animal lover to care for their pets during vacation or long days at work. Why not you? This is a great opportunity for those who have free time during the day and want to make some extra cash. If you have a large property, you could even host doggy daycare. For another service line, think about transporting animals to veterinary or grooming appointments. If you have grooming skills, you could also offer your clients mobile grooming. Market your services in retirement communities where some residents may have trouble with mobility, as well as in urban areas with young professionals who tend to work long hours. Sites like Care.com allow you to create a profile and connect with clients in your area; if you're adept with social media, you can do this on your own, too.
Gourmet Baking
Baking is a hobby that can be turned into a family business with a bit of practice. Start off by perfecting a few recipes and designs, and offer those in your local community. Even if you're new to cookie and cake decorating, you can pick up these skills through community colleges, libraries and online tutorials. As your offerings expand, look for gently used specialty equipment online. Market your business at local events and fares, or partner with other small businesses such as a coffee shop or bookstore in your neighborhood.
Gardening Services
Have a green thumb? Help others in your community get their vegetable, herb, or flower gardens started and reap the benefits of your knowledge. This is another industry where social media can really spread the word about your services. Take beautiful pictures of the gardens you've created and the produce they've yielded and share them on your social media accounts. If you have plenty of contacts, quite a few will likely be interested in your services. You could even teach seminars or offer one-on-one consulting about gardening and landscaping to those who want to gain the skills to DIY. Not an expert yet? Even teenagers can offer basic services like mowing, weeding and edging.
Wedding or Event Planner
Did you love planning every last detail of your wedding? Help other couples achieve their visions by starting your own wedding planning services. If you are incredibly organized, this is a great opportunity to take advantage of the fact that people tend to get married later than ever before. Many are busy professionals who don't mind paying someone to handle the nitty-gritty details they don't have time to think about.
Share Your Knowledge
Everyone knows a lot about something. If you are an expert in a specific area and like talking and/or writing about it, you can sell your knowledge to others. Informational or instructional content is easy to monetize and can take many forms, including podcasts, videos, blog posts, e-books or even animations. Create a website and build a loyal following by developing rich content that has value to your audience.
Sewing and Alterations
If you know your way around a sewing machine, you can make a fair amount of money with clothing alterations and repairs. Start by advertising your services through bridal and dress shops in your area. If interior decorating is more your speed, think about creating custom drapes.
Startup Tips for New Family Businesses
Once you decide on the ideal type of business for your lifestyle, the next step is to translate your interest and skills into a paying enterprise. Experts from the Small Business Development Center recommend getting a feel for your market before jumping in the deep end. Identify your potential customers, then actually go talk to them face to face to develop an understanding of their needs. This type of grassroots marketing can be a valuable jumping-off point if you can solve a problem or fill a niche in the market.
Don't fall into the trap of spending a lot of money to get your family business off the ground. Instead, start on a shoestring budget by delivering a quality product or service and allowing your business to grow organically at first. You can develop a following without spending money on advertising by using your social media pages, eventually starting your own blog or e-newsletter aimed at engaging new and existing customers. Early customers will also be a valuable source of market research. Network with them both directly and through social media to learn more about their likes and dislikes about your business as well as their needs. This can help you iterate to become successful as well as provide inspiration for expanding into additional market sectors. Keep in mind that failure is a natural part of being an entrepreneur. Don't let setbacks in the beginning discourage you from pursuing your dream of owning a family business.
Even when you're starting small, keeping close track of the income and expenses associated with your family business will make your life much easier when tax time rolls around. Many small business owners opt to pay their estimated taxes quarterly to avoid a surprise bill after they file. It's also important to explore your state's legal requirements for registering and operating a small business. Although you won't necessarily need to do this in the early days, it's important to understand the paperwork you'll be responsible for as your enterprise grows.
If you need capital for your small business, online lenders are often a smart solution. They offer flexible payback terms that fit your needs, with competitive interest rates, a simple application process and easy-to-understand terms and conditions. While sole proprietors once had to develop a detailed business plan before approaching a bank for financing, internet-based small business lenders are designed for those who are just starting out and need a funding source for equipment, marketing and supplies. Convenient benefits for business owners include the ability to apply anywhere and get approved in minutes.