Classes to Consider Taking When Starting a Business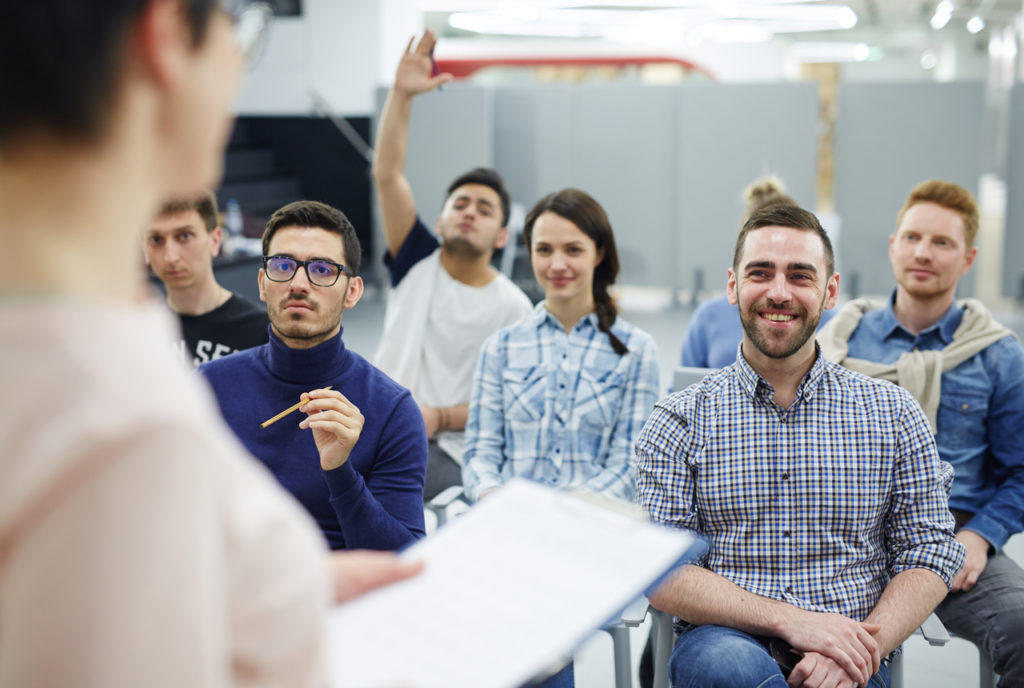 If you're thinking about starting a business, the process may feel a bit overwhelming. Some entrepreneurs can find success in new industries without much experience, but the majority of business owners have at least some background in the area in which they plan to launch a new company. One of the best ways to get a better understanding of the needs of a new business is to take classes that can help you succeed in any industry.
What to Expect
Unfortunately, about 40 percent of new businesses will fail within the first year of operation. However, with the right education and training, you can set your new business up with a better chance of success. It's important to know what you're getting into and what to expect in starting a business. Before you take any steps toward forming a new business, make a plan to figure out what classes you can take to prepare for the path you're about to tread on.
Some of the most important subject areas to focus on include entrepreneurship, marketing, business and management. You don't have to sign up to earn a college degree to learn more about business management and strategy; many courses are available online as one-offs for you to pick and choose what skills you need.
Entrepreneurship
One of the most important subject areas for new business owners to study is entrepreneurship. As a business owner, you are officially in the entrepreneur category, so you'll need to develop the skills that come with this title. Unlike business classes, which tend to focus on more general principles of business and formation options, entrepreneur-focused classes give you opportunities to participate in exercises to build a strong business plan and hone your ideas. You might also be able to review a current business plan to get ideas and figure out areas in which the plan could be improved.
One of the most challenging things for first-time business owners is handling the finances. Financing a company is a necessary step in the process unless you're planning to bankroll your own business. Even if you have money set aside for the venture, you may find yourself in need of additional capital in the future. For many business owners, the investment is only part of the need; having a partner with a different set of skills and experience can help increase the chances of success.
Look for classes you can take that will help you learn more about small-business funding, including where to look for investors, the differences between angel investors and venture capitalists, how to value your business when taking on investors and other factors related to financing. Depending on the class, you might even have a chance to pitch your business idea to a seasoned investor or two who can give you pointers and feedback for when you face the real thing.
One great course available to new entrepreneurs is Developing Innovative Ideas for New Companies: The First Step in Entrepreneurship. It focuses on assisting current and aspiring entrepreneurs as they develop their great ideas into successful companies. If you've ever watched the popular TV show "Shark Tank," you've probably heard at least one of the investors say, "This is an idea, not a company." Avoid this mistake by taking a class that gives you the resources you need to transform a million-dollar idea into a million-dollar company.
In this course, you'll learn more about how the current economy lends itself to rich opportunities for small-business ventures, as well as the skills entrepreneurs need to develop in order to achieve success in a competitive market. The goal of the instructors is to take the mystery and confusion out of the process of starting a new business while helping students build on their own skill sets to learn how to better act on innovative opportunities.
Another aspect of new business ownership is pitching yourself and your ideas to potential investors. For those who don't have experience in this area, the thought of going into meetings with powerful, successful people can feel extremely overwhelming. Even if you feel confident in yourself and your business idea, it's easy to second-guess yourself when you're in an intimidating situation. As an entrepreneur, you have to walk into every business meeting with confidence and the ability to think quickly and answer questions as they come up.
The Fundamentals of Entrepreneurship: Pitching Your Business and Yourself course can be a big help when you're struggling with this aspect of owning a business and looking for funding options. The class includes a brief introduction to what makes an entrepreneur, along with some of the most important skills to build as you continue down this path. At the end of the class, you'll put these skills and habits into play as you create a one-minute video to pitch your business and yourself.
If you don't want to invest in the monthly fee for this course, you can watch the course videos for free online. However, you won't be able to take part in the activities in which you can get valuable feedback from instructors and major players in the business world.
Marketing
A company's success hinges on the ability to reach its target market. If you're selling a product, people have to know about the product and want to buy it. When your company offers a service, it's critical to identify the pain point the service can eliminate and really sell the benefits of choosing your company over another that may offer something similar. If you don't know who is in your target audience, you will need to enroll in some basic marketing courses to get a solid understanding of how to determine the audience and reach those who are in it.
Marketing courses will help you learn about a number of topics related to this important aspect of business ownership. Even executive-level employees at larger businesses with marketing teams often have at least some background or familiarity with marketing campaigns and strategy. As a new business owner, you need to know how to identify your target audience, as well as how to craft compelling marketing messages and campaigns.
Web marketing is a crucial aspect of any good marketing plan, but learning everything about how to effectively market your business online could take years. Instead of trying to learn it all at once, start taking a class here and there to build a core foundation of marketing principles. Many of the online courses available to small-business owners are taught by web marketing professionals, so you'll get a lot of information without having to spend years and investing in another degree.
Business
If you don't have any business experience, now is the time to enroll in a few business courses. A business degree will certainly be helpful, but many company owners don't have the time to invest in the full college experience. Look for classes that cater to business owners since these will often provide more real-world examples and hands-on learning opportunities. Many startup companies also grow faster than the owner might expect, so take some courses focused on how to handle rapid growth as a business goes through expansion.
For business owners who want to pursue further educational opportunities, a Master of Business Administration is a worthwhile investment, especially for those who already hold undergraduate degrees in other fields. By taking the courses to earn this advanced degree, you'll learn quite a bit about marketing, business management, financing options and small-business accounting.
Another crucial aspect of starting a business is learning how to make effective decisions. When you're an employee, you may have a few decisions that fall under your job description, but you're probably not responsible for everything. As the owner of a business, you're suddenly the one everyone turns to for answers to their questions. You'll be responsible for deciding whether to open a brick-and-mortar location, where to set up shop, how to price your products or services, where to set up a business bank account, which credit card to use for business expenses, whether to hire specific professionals and more.
If the thought of making so many decisions feels overwhelming, find a course focused on effective decision-making in the business world. DQ101: Introduction to Decision Quality is a good option, offering insight and resources to both seasoned business owners and first-timers. An inner debate and constant uncertainty can make it very difficult to make a decision, so this class will provide information about how to judge a decision as you make it instead of waiting for the outcome. This skill will help a business owner feel more confident about his or her decisions while breaking down his or her own mental and emotional barriers to deciding.
Once you have the decision-making aspect of running a business down, you're bound to encounter some problems. A problem-solving course can help you overcome this obstacle. Design Thinking for Innovative Problem Solving: A Step by Step Project Course will expose you to the idea of design thinking, which is a hot trend in the business world today. Design thinking is a stakeholder-driven and customer-driven approach to solving problems and exploring ways to innovate in response to issues that come up. This course also provides hands-on opportunities to put the 15-step problem-solving plan into action as you solve a problem you chose.
Management
Small-business owners often report that management is one of the most challenging aspects of the venture. If you have never managed people, campaigns, projects or deadlines before, you're probably starting to feel a bit lost. Taking management courses in these areas will make a big difference in your confidence level as you take on the role of managing and overseeing every aspect of the business.
No matter what you're managing, this is a tough skill to perfect. Finding the right staff members for a new business can feel like an impossible task, especially if you don't have a clear strategy for growth and expansion. Look for courses that focus on people management and hiring to learn more about developing a hiring and growth plan, how to conduct a good interview and making offers to potential new hires.
Workshops and Resources
Small-business owners can also look for government programs that can help them build their skills and get support and resources. The U.S. Small Business Administration offers a number of workshops and training courses designed to help entrepreneurs learn more about every aspect of their endeavors, from raising money to writing a solid business plan to marketing through social media. Check out the SBA.gov website to find quick, targeted courses, such as a 30-minute session for women over 50 who are starting new businesses.
Along with the online resources, the U.S. SBA also offers in-person technical classes and workshops at over 1,800 locations across the country. These courses usually charge a small fee, but it's worth the minimal cost to get access to education and resources. You can also use these events to network and form connections with others in your industry or in industries that may benefit from what your business will offer.
Take advantage of the SBA Learning Center, a free online resource packed with guides, FAQs and tips for new business owners. You can search by topic or review the featured tool that has been useful to other startup owners in a similar position to yours.
The SBA also partners with SCORE, a nonprofit organization with over 12,000 volunteers who are available to provide mentoring, counseling and training services for small-business owners. Visit the SCORE website to sign up for one of the free online webinars or connect with a potential mentor who can provide you with resources and guidance as you navigate this complex world.
Now that you know what classes you need to succeed as a small-business owner, the next step is taking advantage of the tools and resources available to you. Use these helpful resources as you develop your business plan, secure business funding and complete the necessary steps in starting a new company.