There's work, there's fun, and then there's the misconception that the two must be exclusive of one another. More and more people are blending the two together, turning their passion projects into hugely successful businesses.
Whether these transitions were carefully planned, or growth was an unexpected but happy surprise, one constant remains: Each success was created out of opportunity.
What the following three entrepreneurs will teach you is that any hobby has the potential to become a profitable venture. Use their success stories as inspiration, and find out how to blend your passion with business to succeed.
1. The Novice Knitter

After leaving the Air Force, Nicole Snow decided to combine two of her life passions: art and helping others. The result was Darn Good Yarn, a yarn and fiber importer, wholesaler and retailer.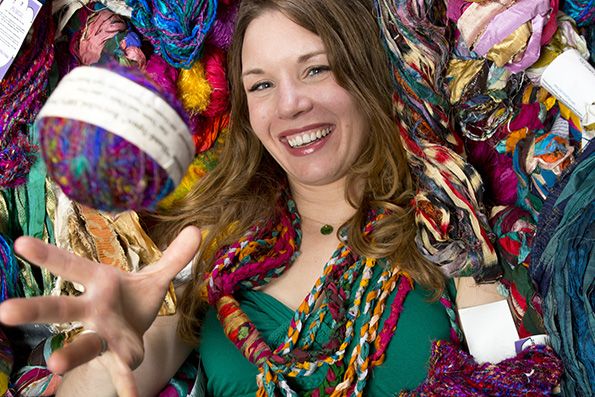 "I stumbled upon a version of recycled silk yarn that was on the market," Snow says. "It wasn't that great of a product, but I saw the potential because, even as a new knitter, my first projects turned out really cool and colorful."
Where others may have given up, Snow saw an opportunity.
"I worked with small businesses in India and Nepal and refined the product and brought a new and improved version to the crafting world," Snow says.
Darn Good Yarn has grown by 2,900 percent in 4.5 years.
"Currently we employ more that 300 women between these countries where there was not a sustainable job market before," Snow says. "As a result of Darn Good Yarn's growth, we are helping them now live 330 percent above their original income levels and adding additional aid and assistance if unforeseen events occur."
2. The Tennis Enthusiast

Christine Watanabe is a tennis enthusiast who was on the courts five to seven times a week. She searched everywhere for a scorekeeper she could use during her games to keep points, but was unable to find the right solution.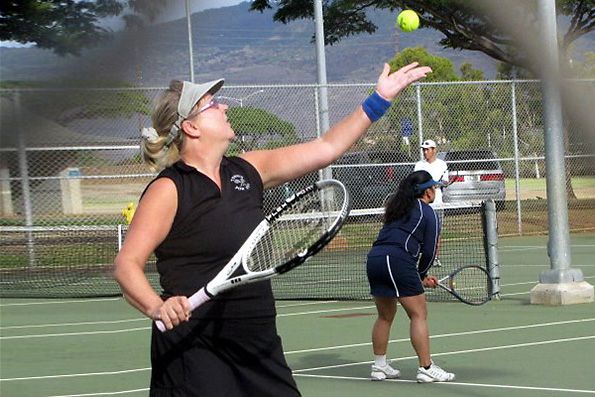 Frustrated with the options on the market, she decided to invent her own.
"I designed the concept myself but I needed help, so I hired a plastics engineer to help me make my vision a reality," Watanabe says. "I started with a drawing and kept at it until I had a final concept."
The entire process from concept to final product took Watanabe about three years, but today Score at Hand, a tennis racket scorekeeper, is on the market both online and in stores.
"When I am on the tennis court, I am now also in business," Watanabe says.
3. The Game Crafter
JT Smith, a founder of The Game Crafter, has been making his own board games for two decades. He would handcraft his own games, because the alternative of ordering thousands of copies of a game from India or China was absurd, Smith explains.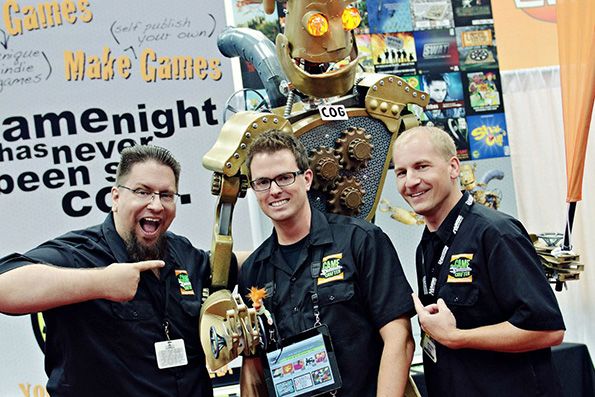 Smith wanted a service that would help him produce a high-quality game, without the need to purchase thousands of copies. He realized that technology was the answer.
"The first step I took was to write a Web app that would walk the user through the process of uploading and proofing their game artwork," Smith says. "This way we could turn a several week process into less than an hour, and no human interaction was required."
Smith never intended for his website to become a business. Originally, he wanted to make a website to showcase his software development work.
"Our goal wasn't to make money at this," he says. What surprised Smith and his co-founders, however, was how fast it caught on.
"Our original goal was to sell 100 games per month by the end of the first year," Smith says. "We sold about 150 games in our first month alone, and over 300 in month two. In 2013 we sold more than 36,000 games!"
Smith and his team have been running The GameCrafter for more than five years. What keeps the company going is its strong commitment to its customers.
"Never forget that you are in business to make money, but don't let that be the only reason you are in business," Smith says.
Read more articles on business growth.
Photos: Darn Good Yarn, Christine Watanabe, The Game Crafter